If you are following us on Instagram, you know that we spent a wonderful week of family holiday in the volcanic setting of Lanzarote in the Canary Islands. Like every summer, we organized a trip with the grandparents. This time, we chose this land of fire that delighted us with its landscapes, its great spaces, its climate, its beaches, its little white villages with cubic houses, with blue or green shutters, not to mention the artistic heritage created by César Manrique. We were based in the centre of the island, in Nazaret, with a dozen of volcanoes in sight. Memorable lunar-like landscapes that will be etched in my memory. During a week, we had time to explore the island deeply. I don't know the rest of the Canary Islands, so I can't compare to Tenerife, Fuerteventura, La Palma, La Gomera, Gran Canaria or even El Hierro, but there is no doubt that Lanzarote is a big crush that I recommend for a trip with the kids, or just as a couples gateway! Finally, I have been delighted to practice my Spanish, especially since we are going back to Spain in a couple of days for the 40h birthday of our friends in Valencia.
Age of Ticoeur: almost 6 years old
Age of Titpuce: 3 years and a half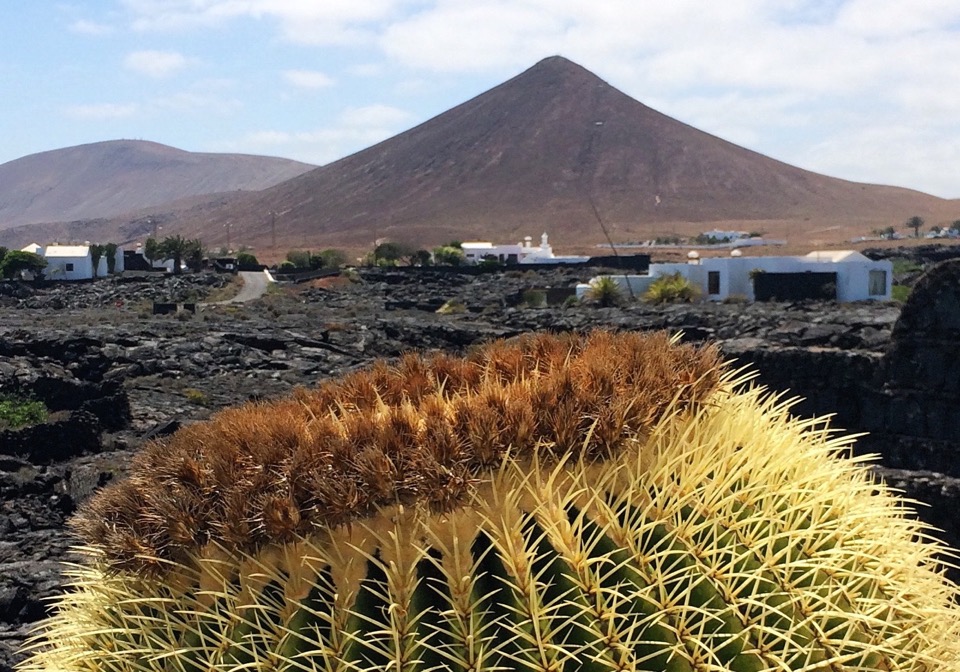 Winning duo: cactus and volcano!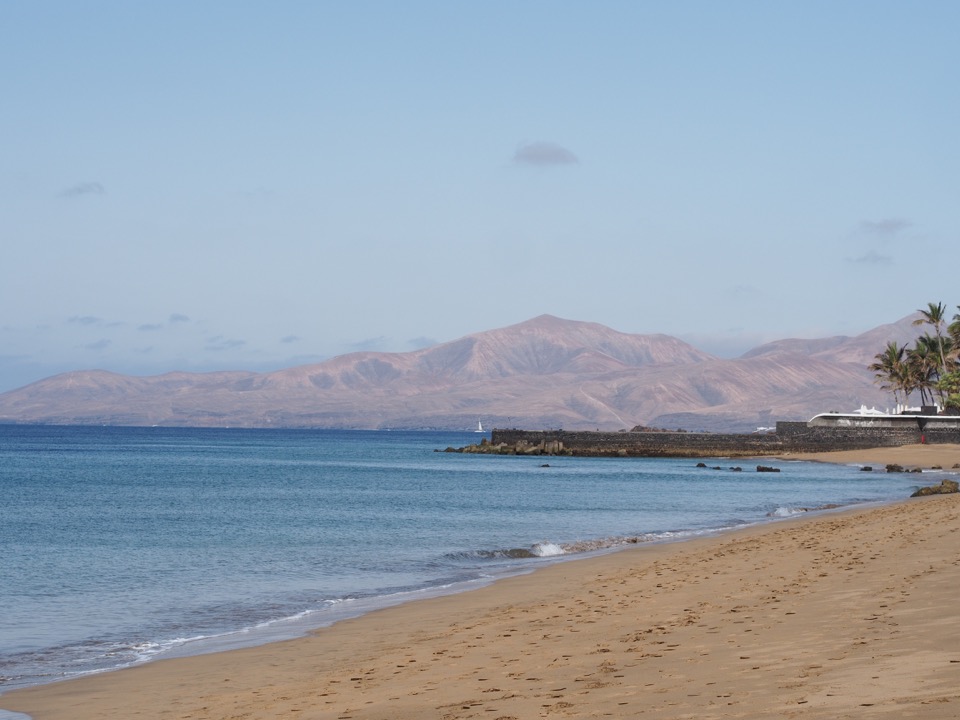 Playa Grande in Puerto del Carmen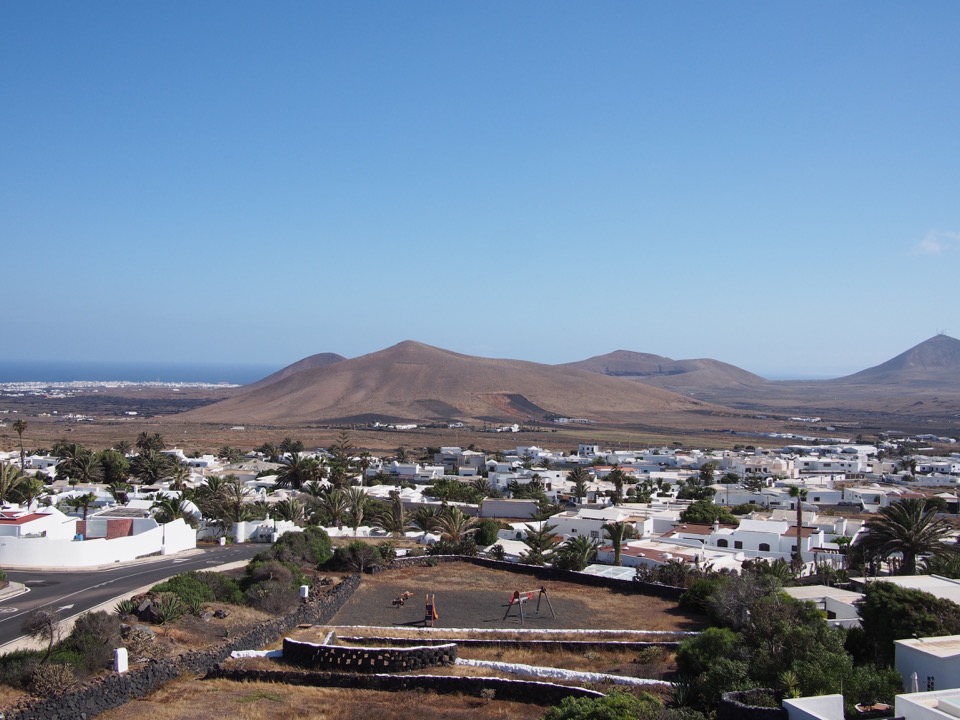 View from our house
 Program of the week:
D1: Arrival in Arrecife around 3pm. We get our car then go direction our villa in Nazaret. We enjoy the swimming pool with the view on the volcanoes
D2: Visit of la Cueva de los Verdes, a cave formed by lava. Beach near Orzola. Lunch in Arrieta. Back to the villa: nap and swimming pool.
D3: Craft market of Haria. Visit of la Casa César Manrique. Nap and swimming pool then visit of the César Manrique Trust. End of the day on the beach (Jablillo).