In July we took the several hours of road towards the West: Cornwall. It is actually the most South-Western point of England. A bit equivalent to Britanny in my native France 😉 There really are a lot of points in common. Both are magnificently wild, both have coves with turquoise and emerald water, both give an impression of 'the remote end of the world', both with proud inhabitants, beautiful stone cottages, good seafood… But Cornwall is still different from Brittany: flora, landscape, vibe, architecture and the language – obviously! Let me take you on a one-week road-trip through Cornwall.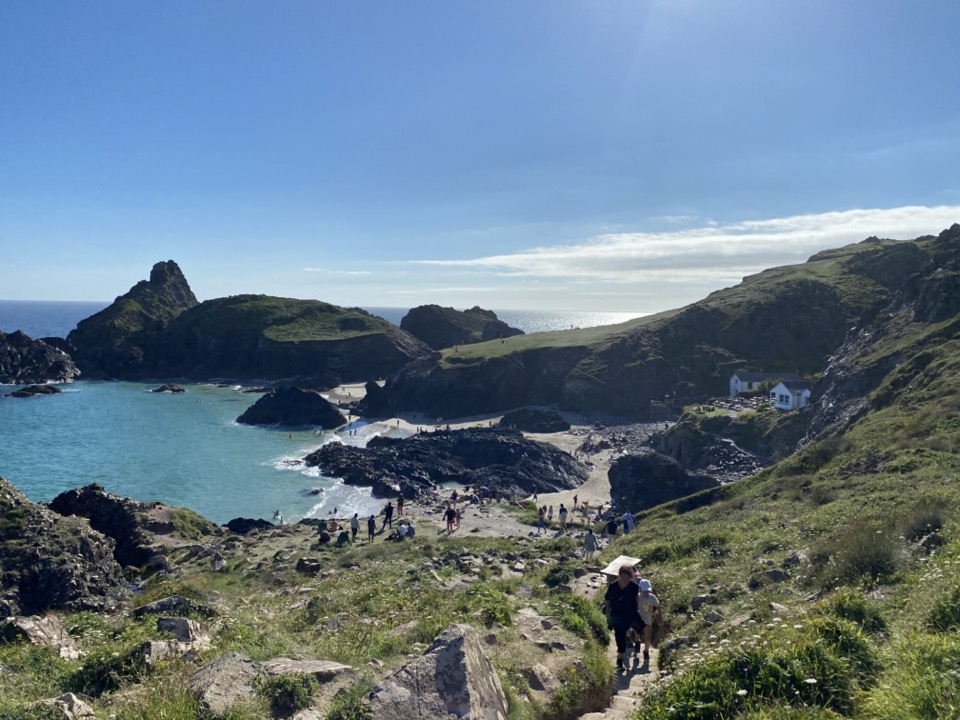 Kynance Cove
Cornwall is well known for its natural beauty, appreciated by locals, english and international tourists alike. Originally we had planned to go in spring to avoid the crowds. But due to Covid we had to change our plans and delay the trip to the summer. In the end it was much less crowded than we had feared because the international tourists were still missing. The locals were even surprised to hear us speak French until we explained that we live in Hampshire. Ideal conditions for our Cornwall trip! A real 'coup de cœur'!
Cornwall by campervan
We took the campervan and mostly used it for our nights. We also spent one night in a hotel to get some comfort into the mix (coming into our week in Cornwall we had already spent a few days hiking in the Dartmoor National Park).
Before getting to all the wonderful discoveries we made in Cornwall, I think it's important to note that we didn't prepare a thing. Neither the itinerary, nor the list of points of interest (with 1 or 2 exceptions here), nor the nights! That's the advantage of the campervan, we knew that we could improvise! We often stopped completely by chance… We had decided to start roughly by Newquay and then go anti-clockwise. Instead we zig-zagged quite a bit because we spent several night in the same spot.
Our itinerary for a week in Cornwall:
The spots followed by a heart (❤) are the ones we preferred. Here is our improvised itinerary in the hope that it may inspire you! But don't hesitate to just get lost in Cornwall since it's beautiful everywhere! Our itinerary:
Newquay : after our stop-over in the Dartmoor National Park, we drove directly to Newquay in Cornwall. "Papa Voyage" had spent some time there with surfer friends back when he was studying in London. Yes, Newquay is well known in the surfer community. You can take courses for all ages or as the whole familly if you're interested. In which case you'll chose the Fistral beach. If instead you're looking for a calm sea for swimming, you'll head to the Gannel river which ends at the Crantock beach (picture below):
Careful: to swim in the river you'll have to avoid low tide, otherwise you're left with a kiddy pool! Which is what you might prefer if you've got very young children! Ideal for paddle-boarding at higher tide. Above the river you'll find a fabulous café: The Fern Pit Café, where the view is incredible and the lobster is excellent. I loved this place!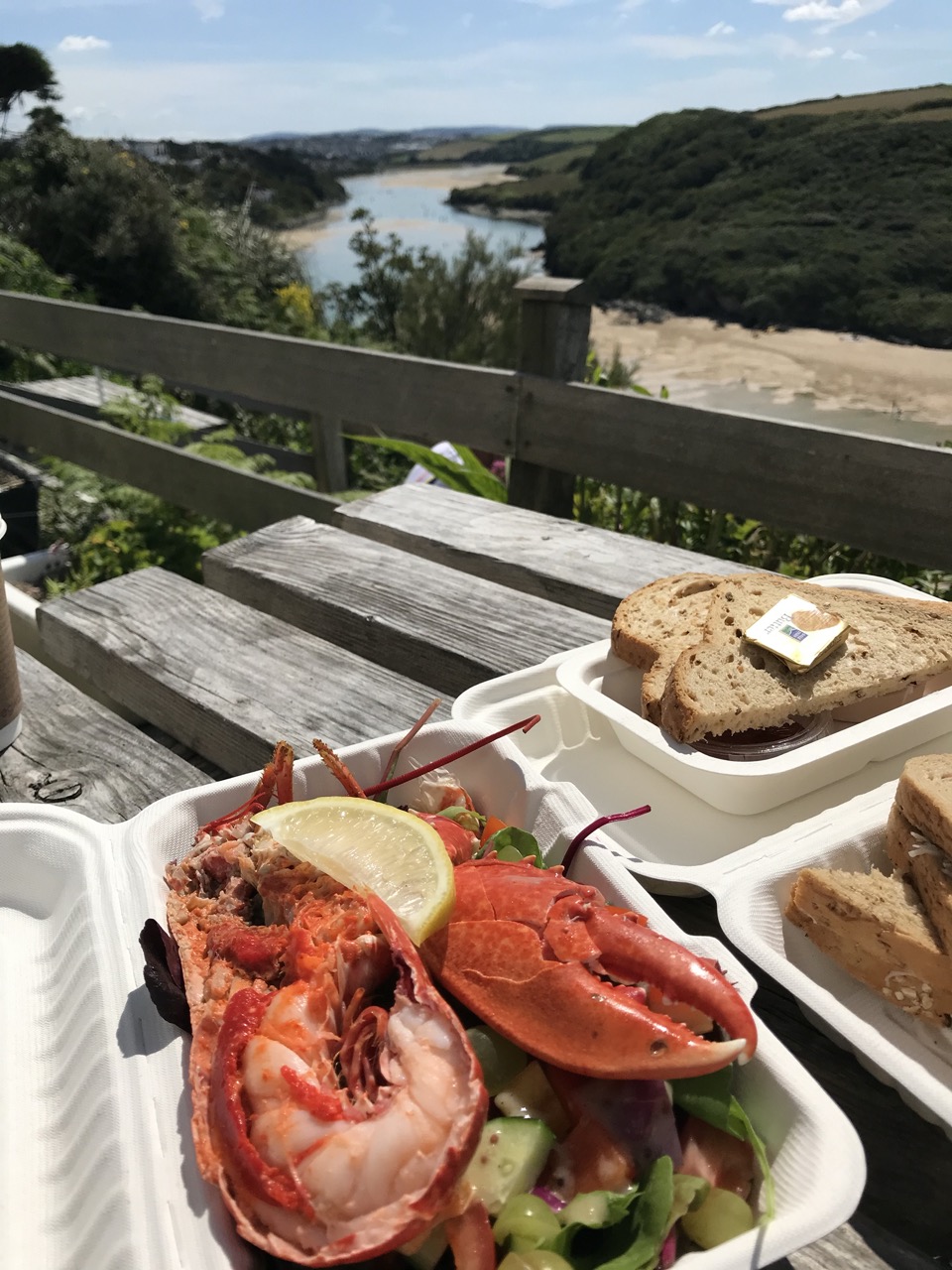 Nice colours, aren't they? And that's only the start!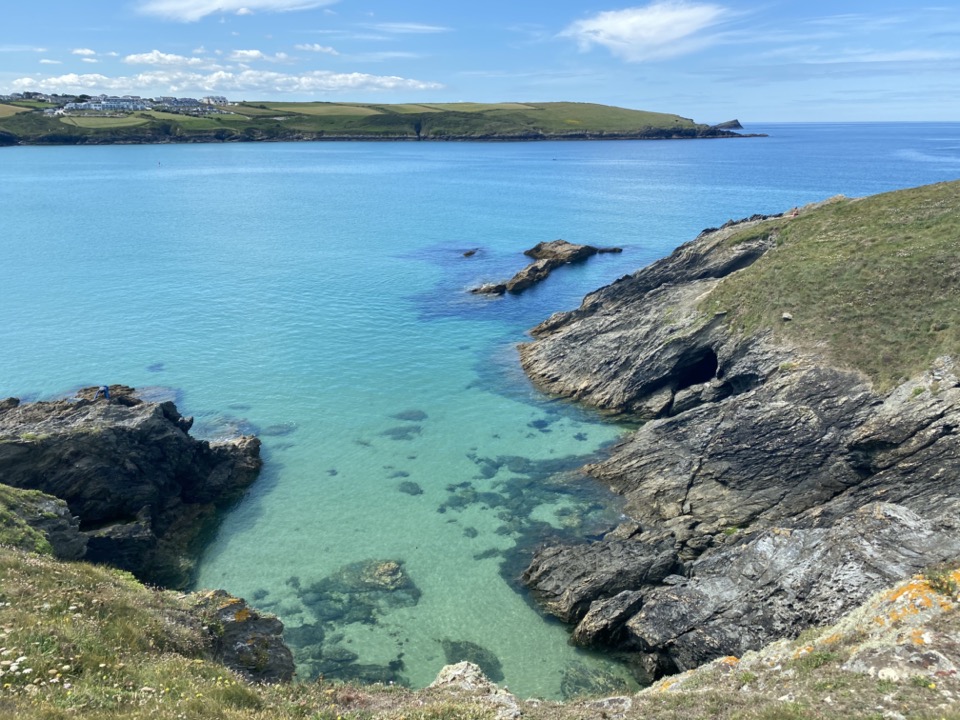 Holywell ❤ : not far from Newquay we make our next stop at this beach which the kids especially loved! Not only is it a huge beach of fine sand with beautiful rocky islands, but above all there are small caves which are most interesting for the kids! They're really small, so don't expect much, but it is nevertheless an adventure for the little ones! Careful: the caves are not accessible at high tide.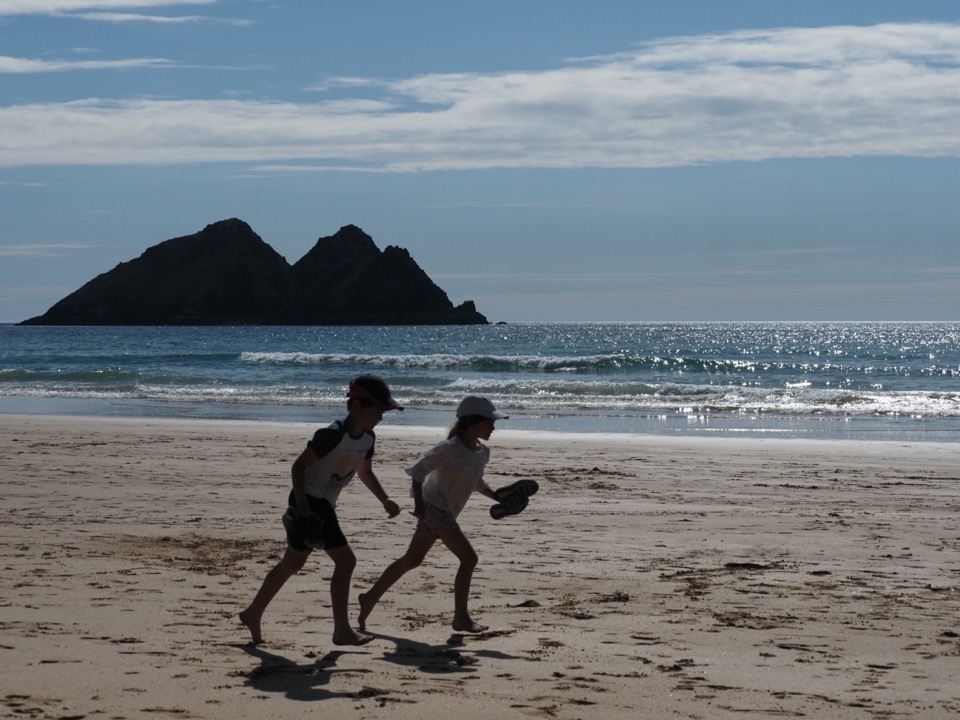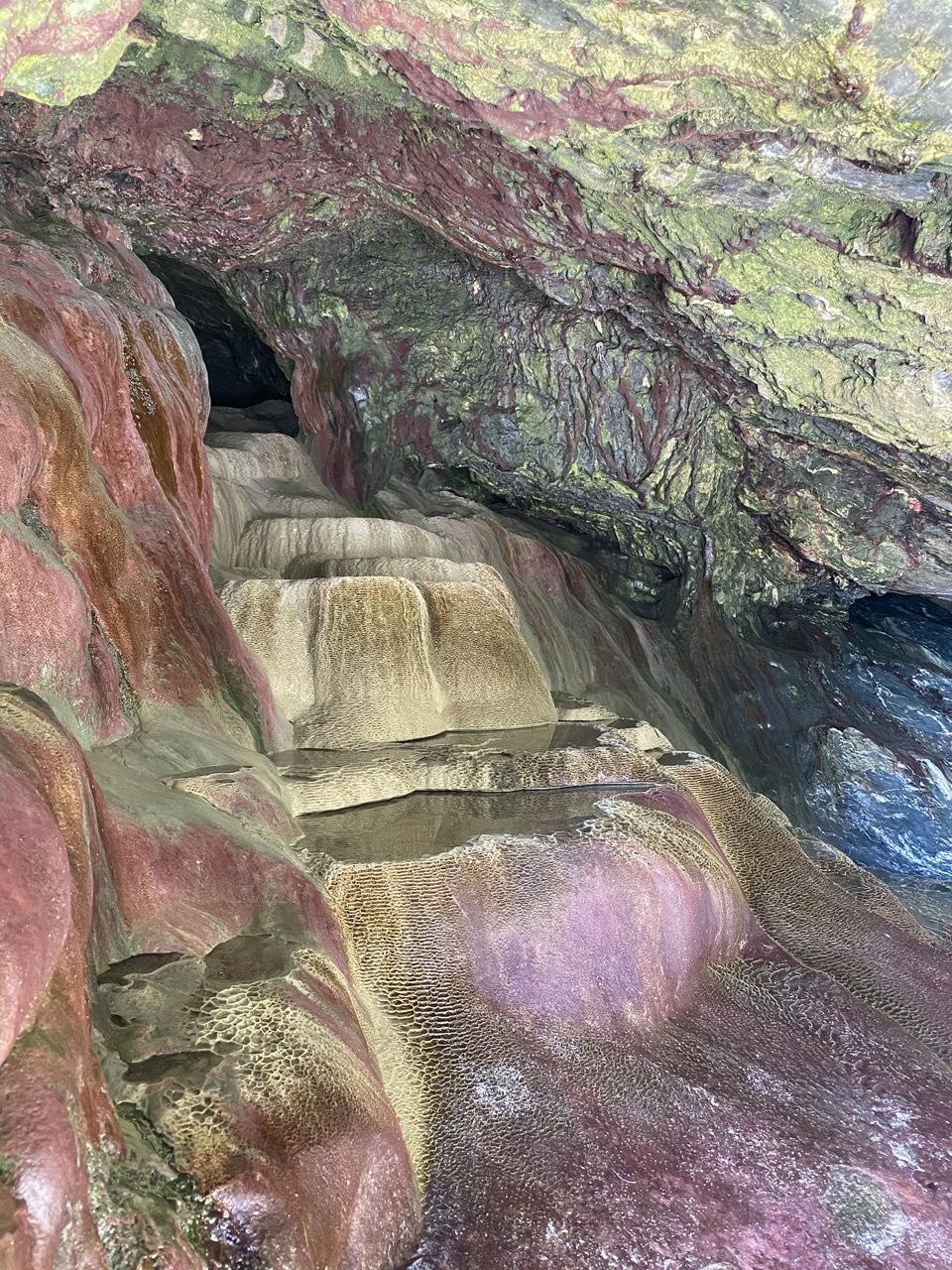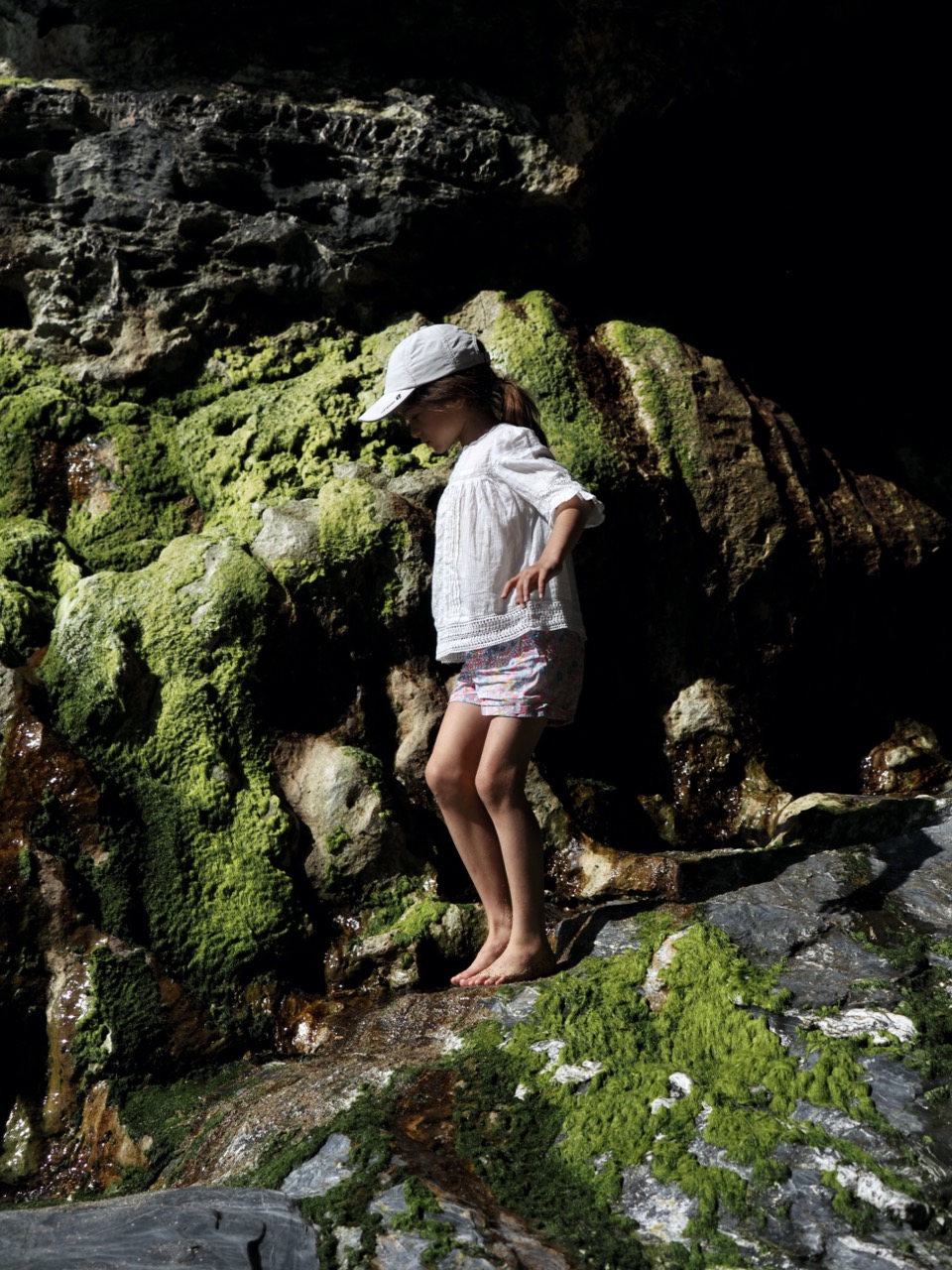 Gwithian Beach : another huge beach where we arrived at dinnertime with sunset before we settled down for the night not far away inlands. (No camping on the beach parkings in general).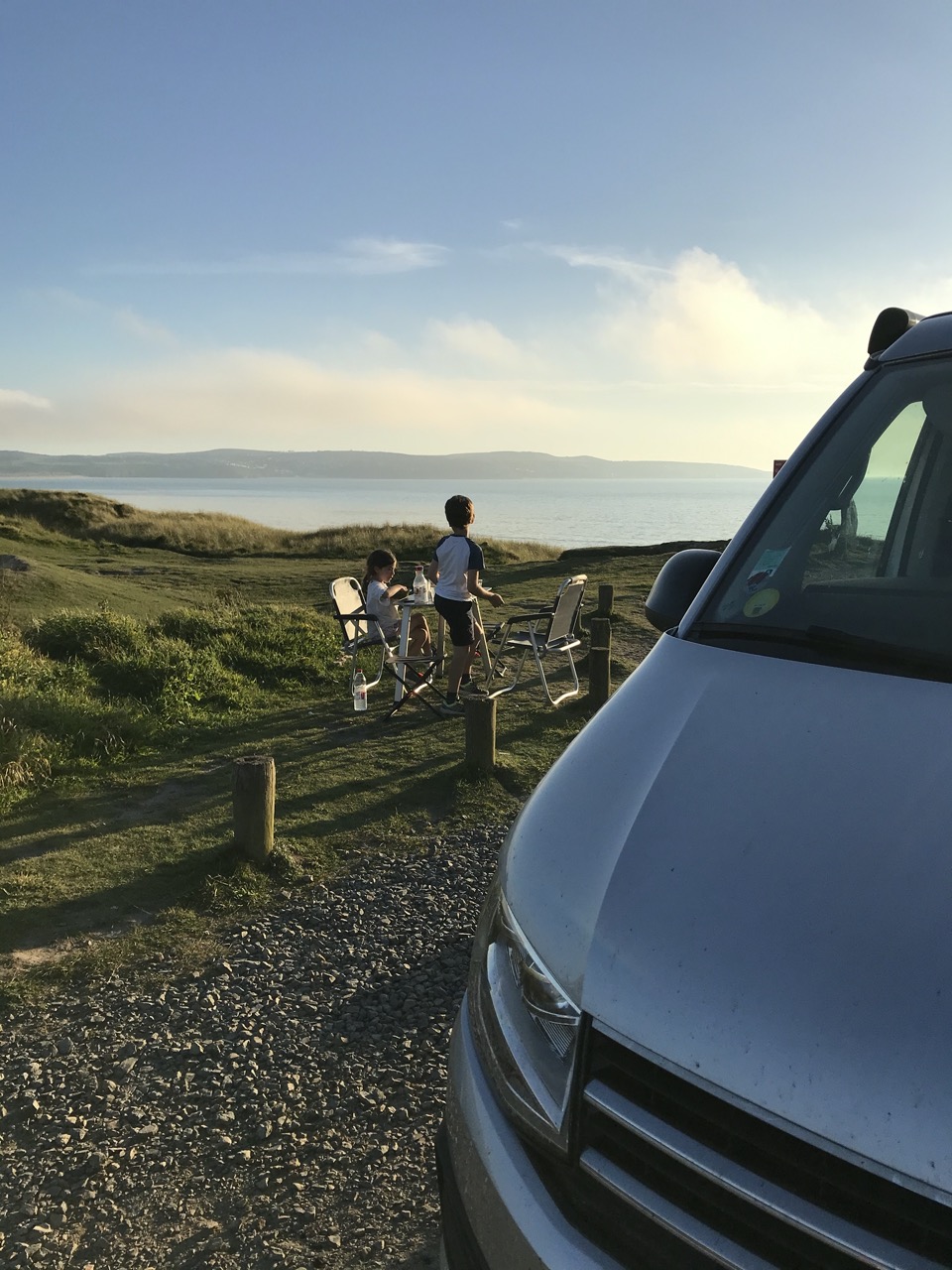 St Ives : the next morning we reached Saint Ives. We arrived very early (around 8am) and had our coffee at the port of this famous Cornish town. So far all was well. There were only locals walking their dogs or also coming for a coffee facing the harbour. Then, we left for a two-hour walk on the coastal path and when we returned to Saint Ives, there was a crowd of tourists! This is also the only place where we saw so many tourists! In high season, it must just be quite something! For us it was already too crowded.
We had lunch in a small fish restaurant that does not look like much but where we ate very well: Mermaid Seafood Restaurant. Because of the Covid, the museum we wanted to visit in Saint-Ives was closed: it is the open-air museum of the artist Barbara Hepworth which presents all her sculptures in a large garden. Another time ! In the afternoon, we returned to Gwithian beach. Right next to it, we took a long walk towards Godrevy point. There, we were able to observe a few seals while following the path that leads to the lighthouse.
Falmouth : from here on our route becomes erratic. Instead of continuing our circle, we passed on to the south coast of Cornwall, at Falmouth. Why ? Because we had seen that the weather forecast was better in the south than in the north for the following days :-). In short, here we are in Falmouth, a small town much quieter than St Ives and very pleasant.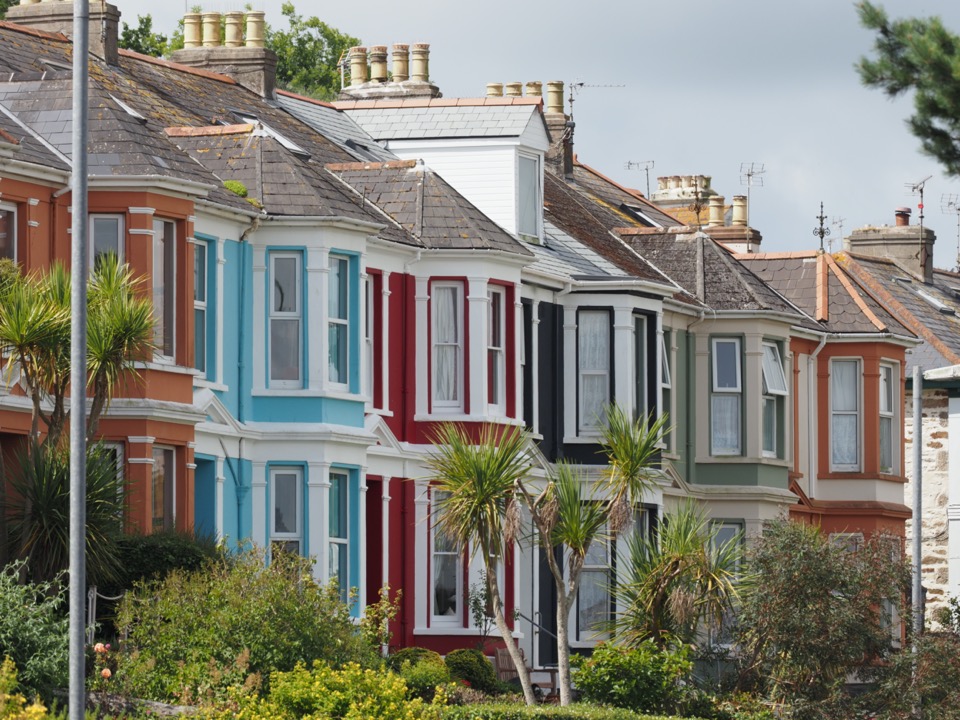 Durgan Beach ❤ : a few kilometers from Falmouth, we randomly discovered this magnificent haven of peace! A mini fishing village, a small beach with emerald waters and lush vegetation along the coastal path. What else? A very nice little hike!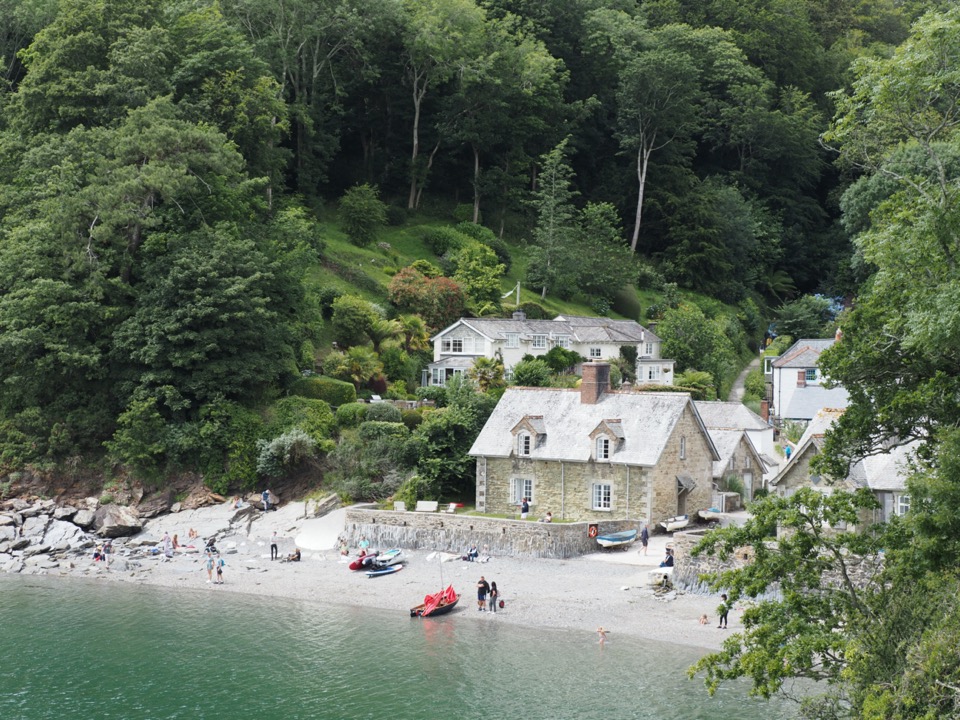 Porthleven : our next stop, chosen at random, was the small town of Porthleven which really reminded me of Brittany. The atmosphere there was nice. We sat on the terrace at the pub and observed life in the port to rest from the day's walks.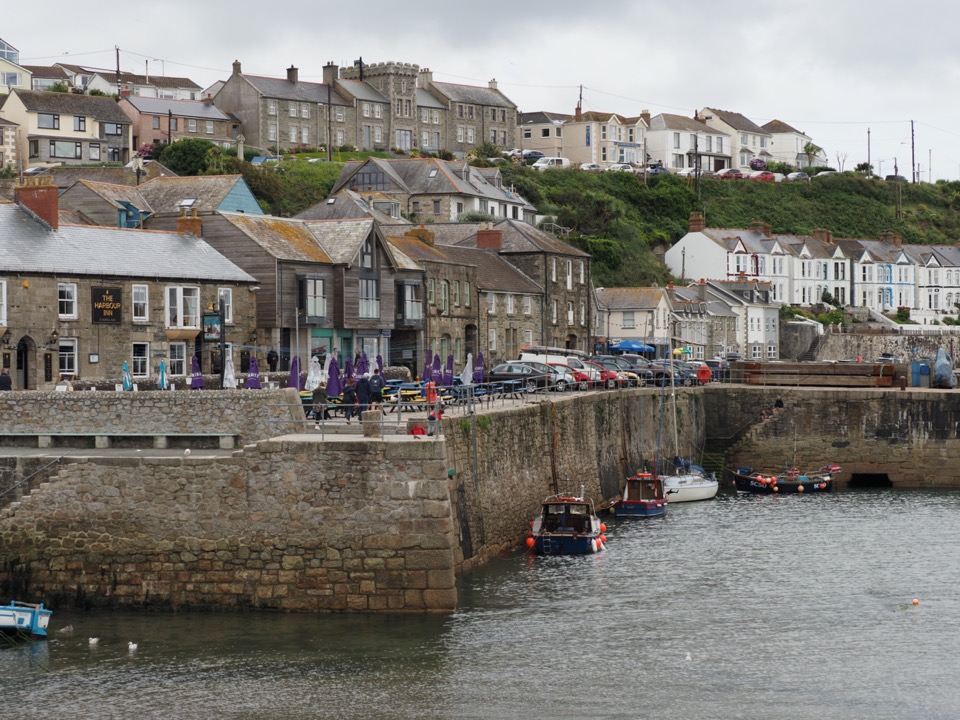 Sennen Cove and Land's end : the hike to Land's end is one of the best known in Cornwall because we  arrive at the end of the end of England and we therefore see the first and last house in the country. We started from Sennen Cove and walked to Land's end (and back). The hike is superb as everywhere on the coastal path – no more, no less. The English seem to especially love the fact of being able to say that they have seen the tip of their country.
Warning: if you don't want to walk, you can drive to Land's end but parking is expensive and it will be crowded. Whereas finally, the most beautiful of all is walking, where we were almost alone! After the hike, we stopped in a small café facing the sea to taste the famous Cornish pasty (the children like it).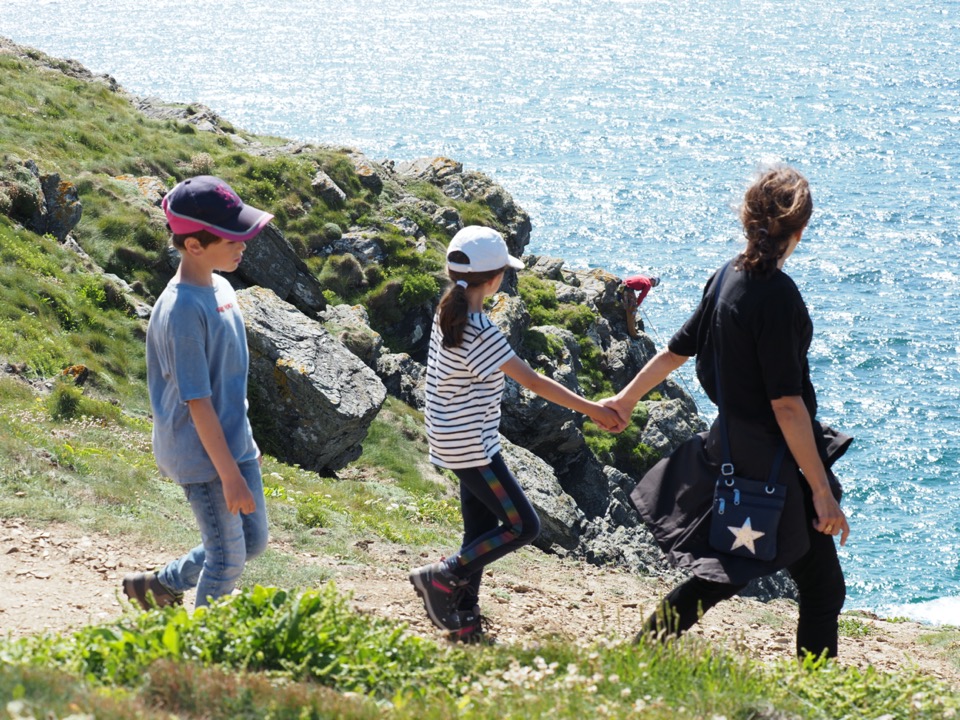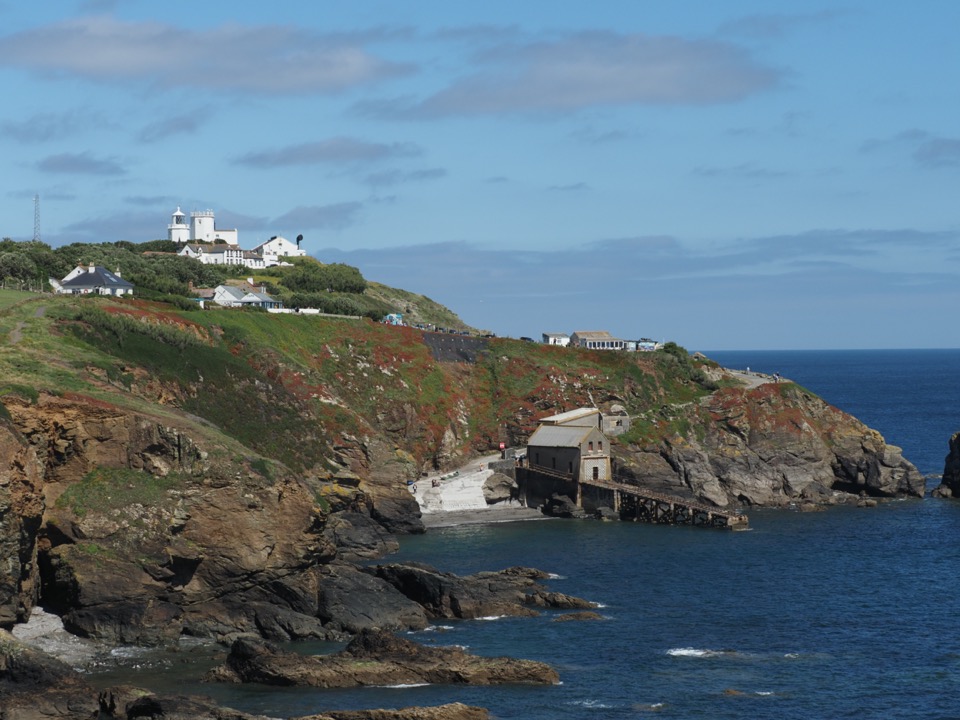 On the coastal path, all over Cornwall, you will come across wrecks…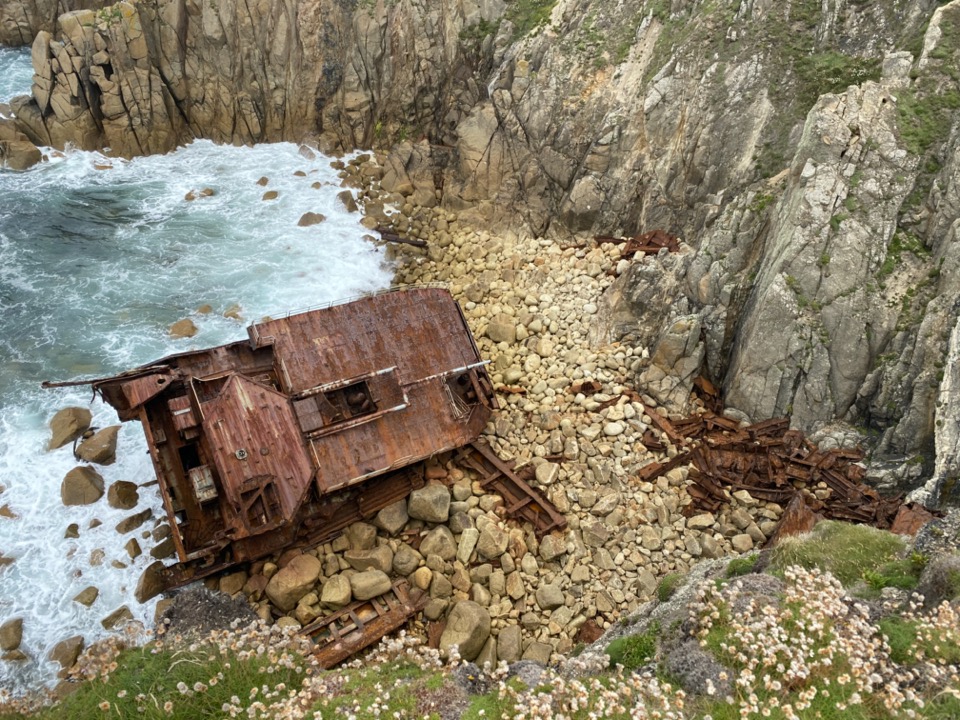 Porthcurno, Pedn Vounder Beach, Treryn Dinas, Logan Rock : the reason why we stopped in all these little lost places (all close to each other) is that we spent several nights in our campervan in Treen and that all these places were accessible on foot from our spot. We also saw the Minack Theater from far away. We didn't visit it because firstly it would have been necessary to book several days in advance (because of covid) but also we had the impression that it wasn't really worth it.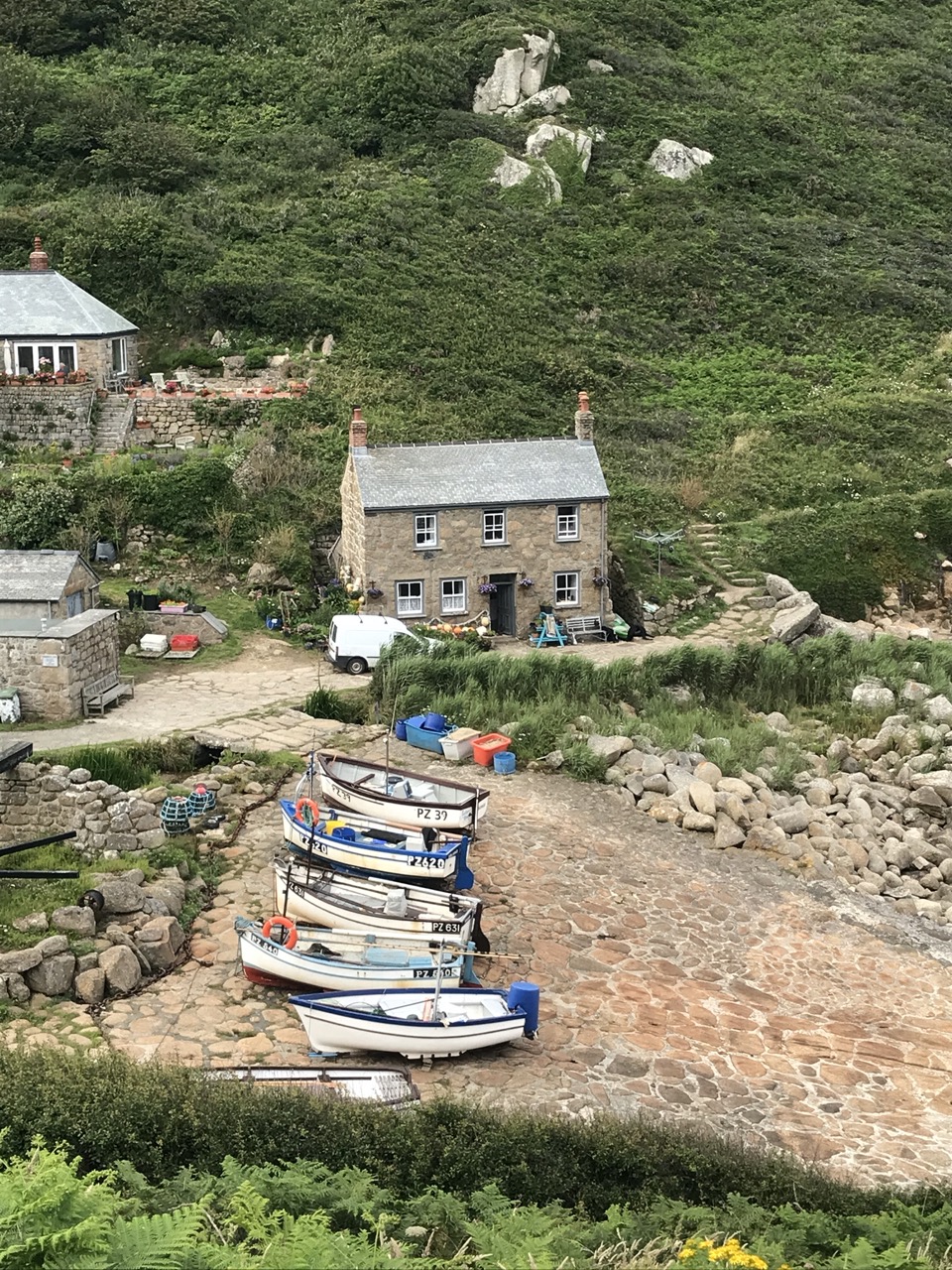 Porthcuno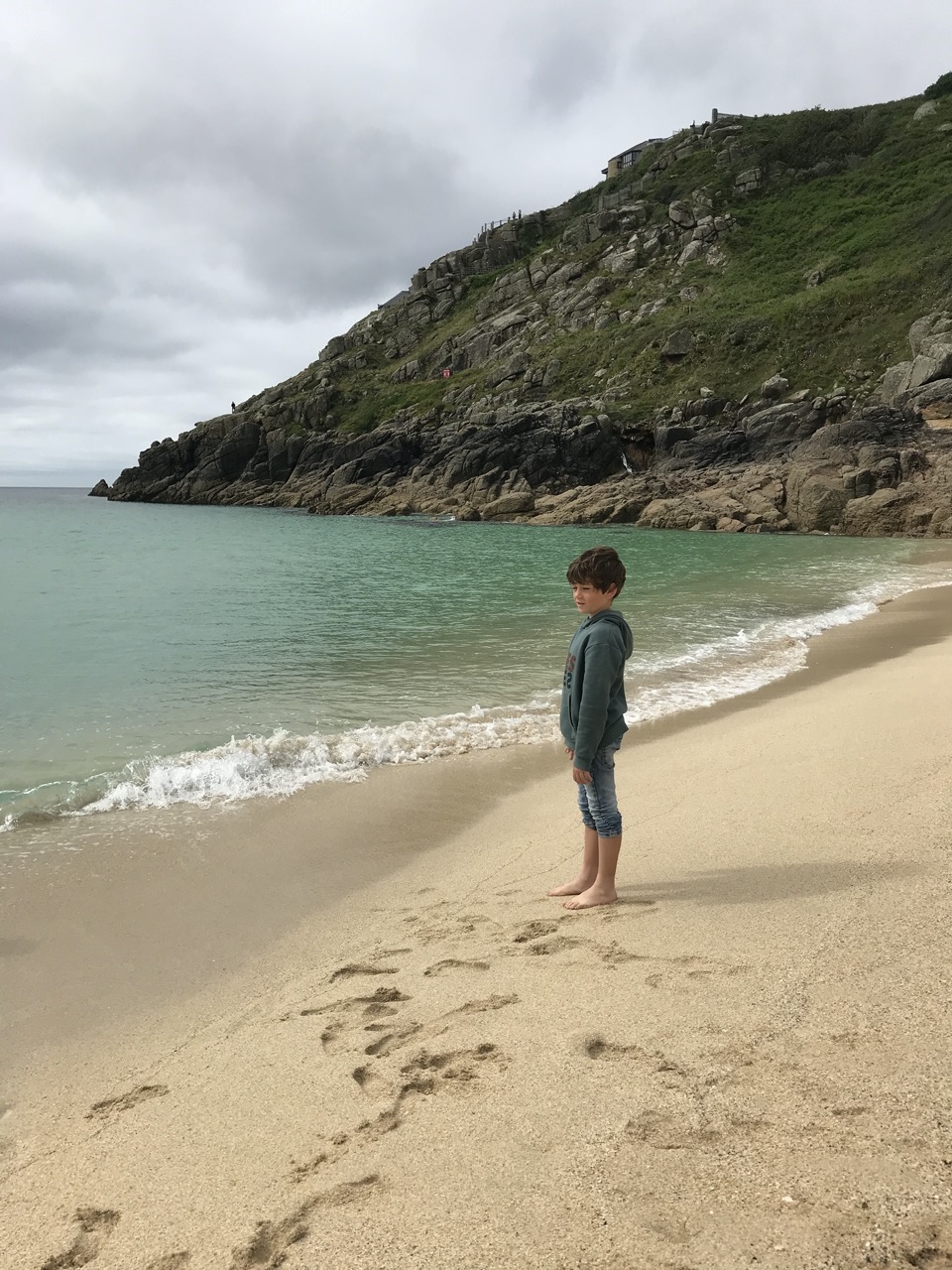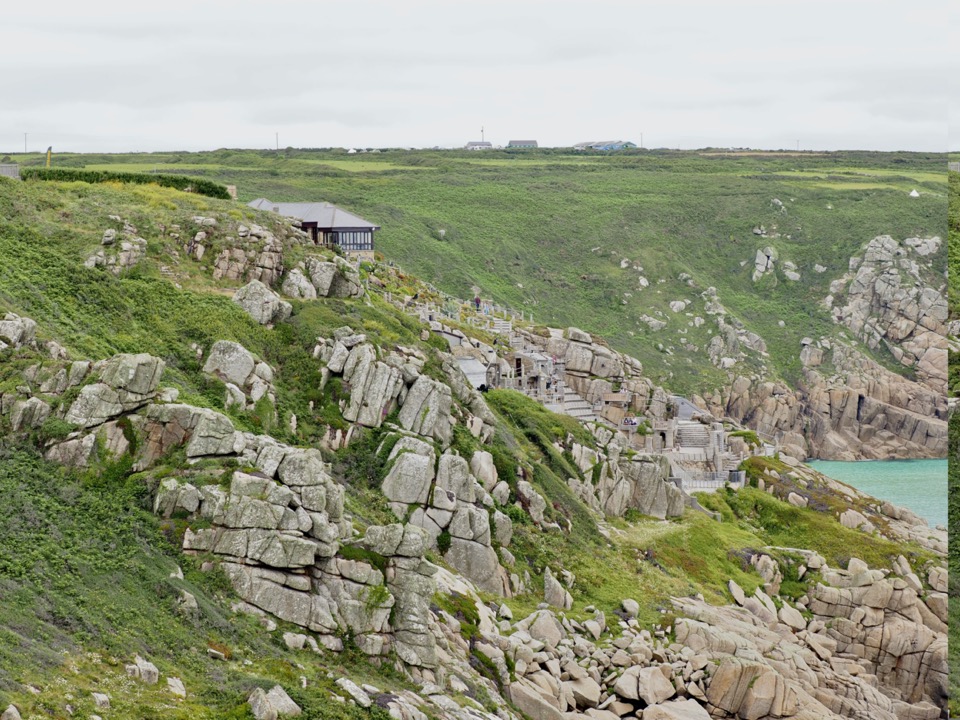 Minack theatre
Cadgwith : another nice mini village where we took a short walk to see the Devils frying pan: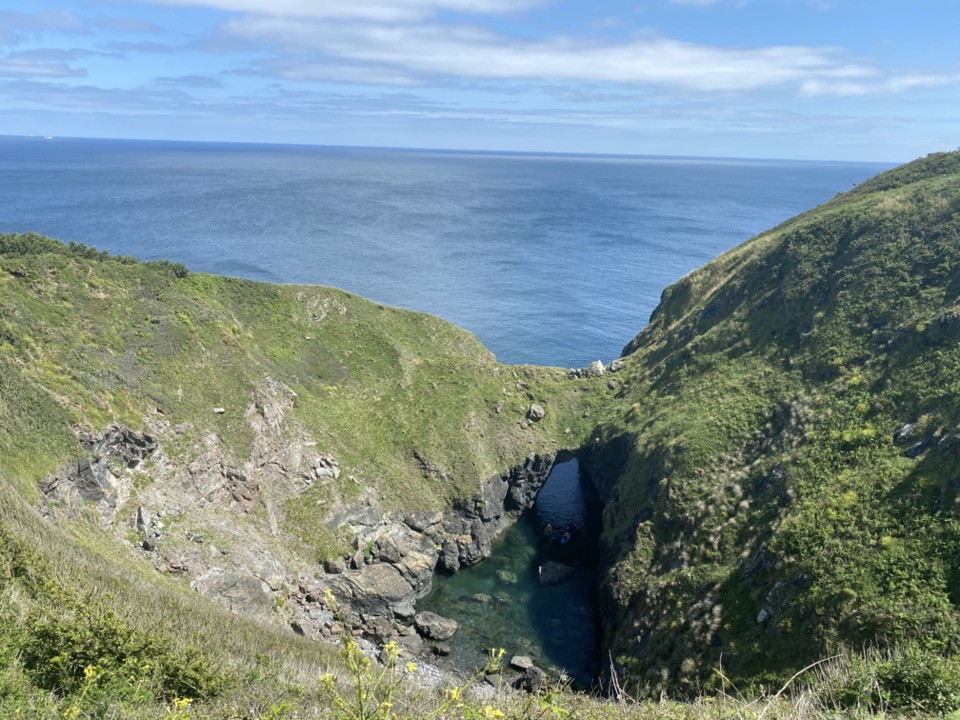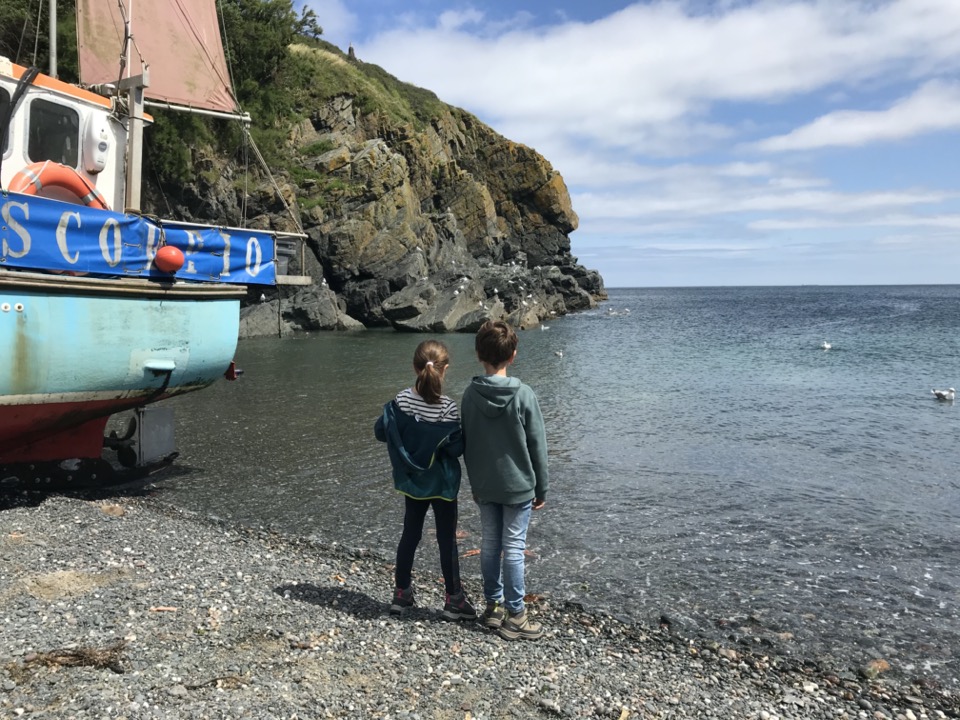 Cadgwith
Lizard point ❤ : our favorite of the week! This part of the coastal path is as wild as the rest of Cornwall but the rocks are even more beautiful. Plus, arriving at Kynance cove feels like landing in a little paradise in the tropics (apart from the temperature!). Kynance Cove is one of the most famous spots in Cornwall and we understand why! We were lucky not to have too many people when we were there. In short: magnificent hike and dream beach!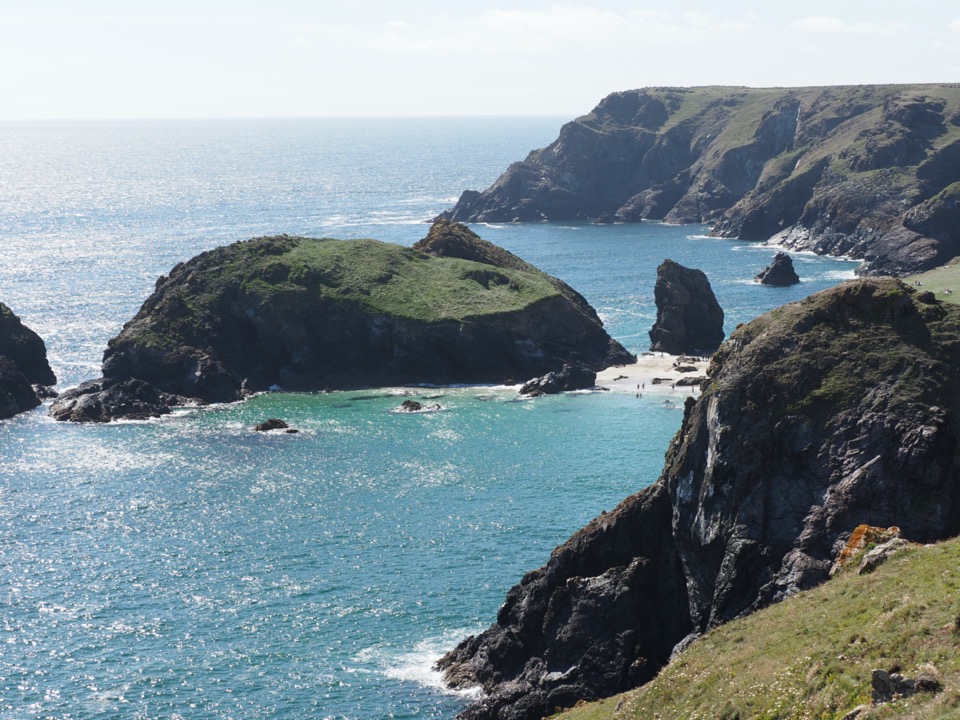 Kynance Cove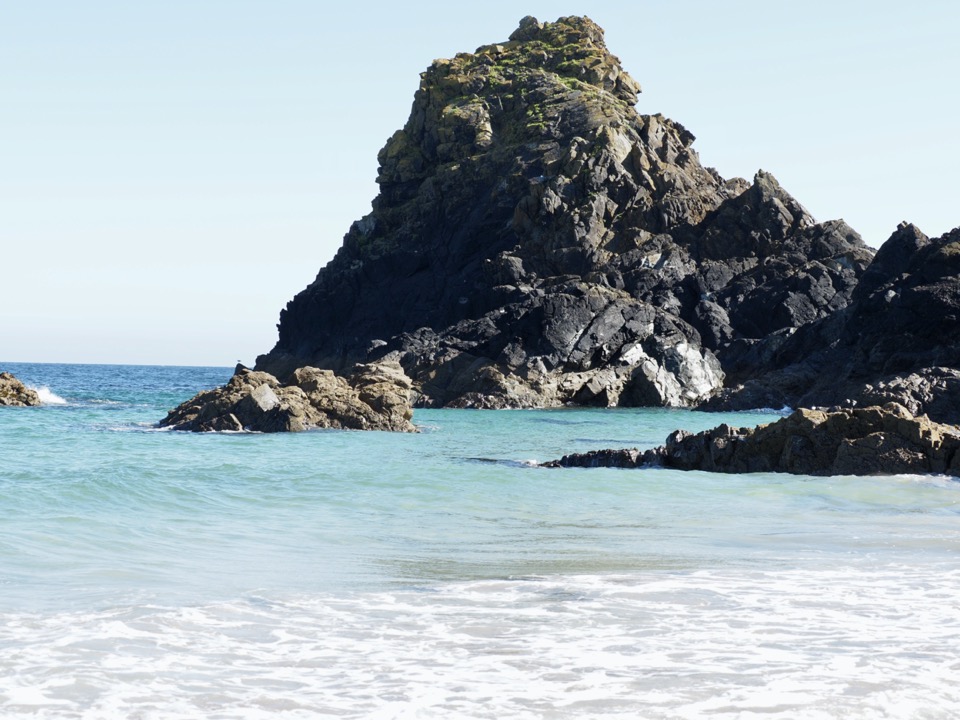 Kynance Cove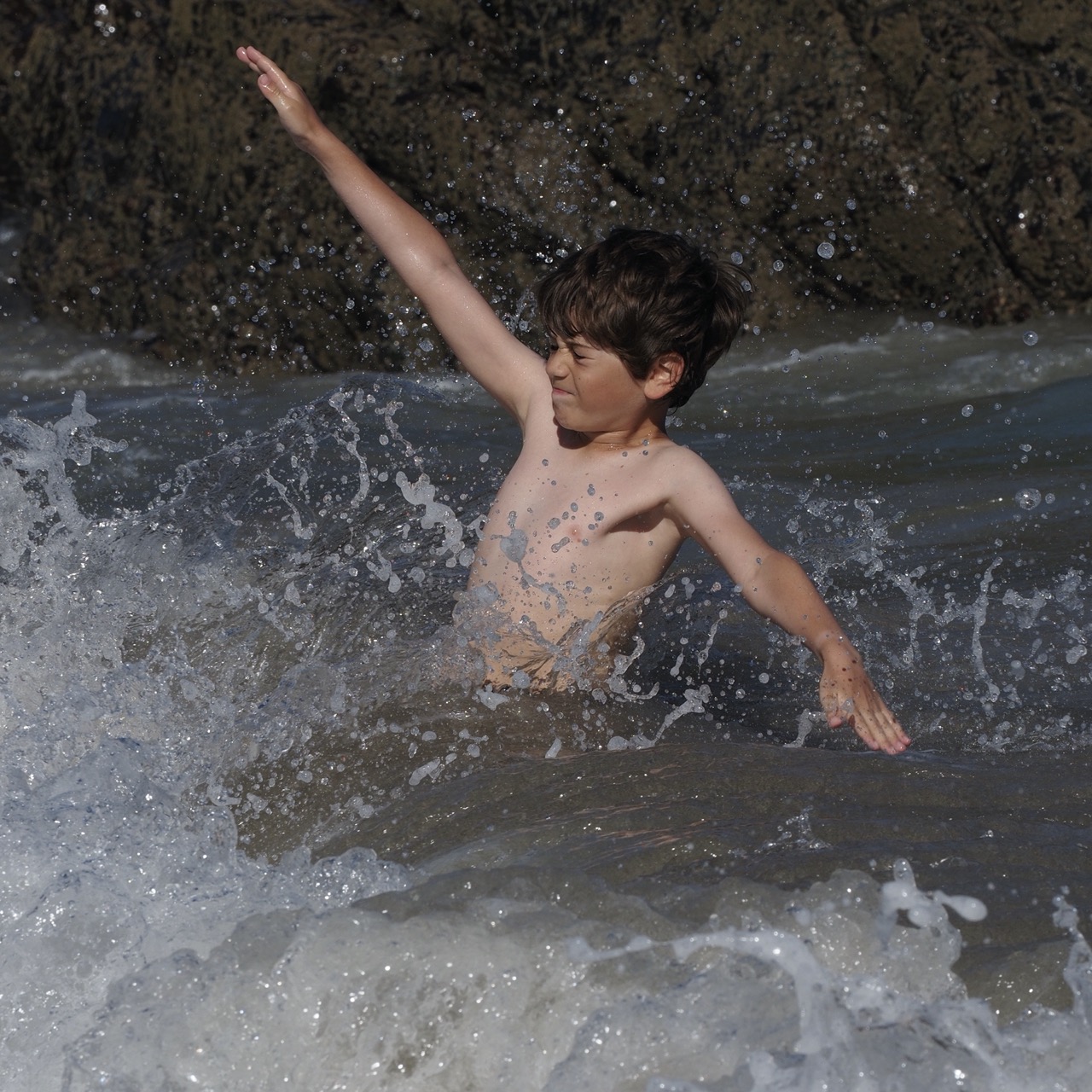 The waves are strong and the water is cold 😉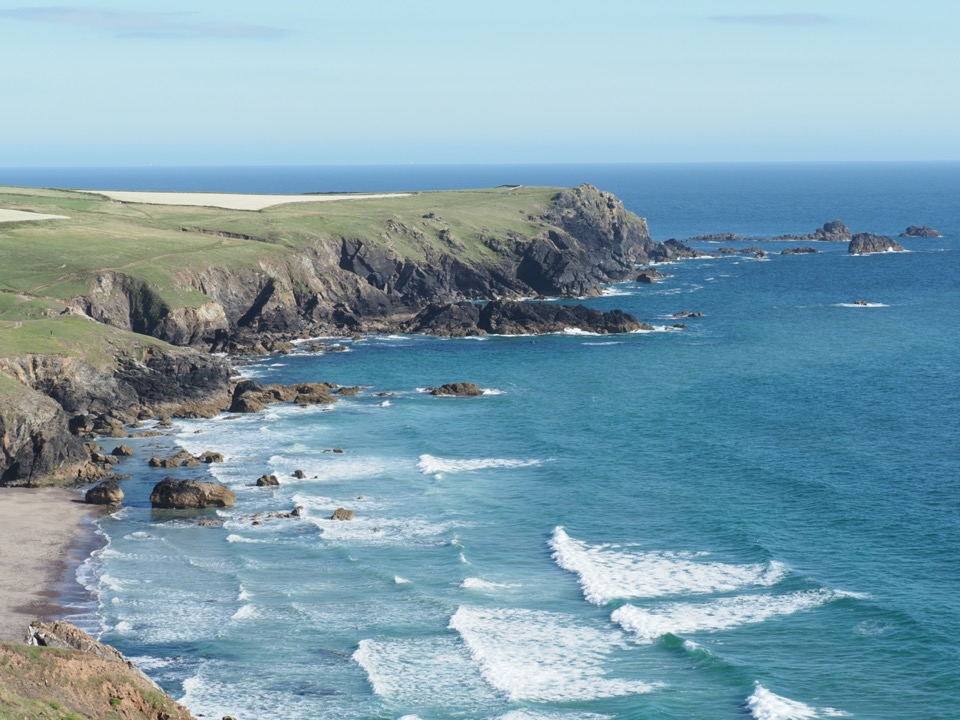 Lizard point
Mousehole : a picturesque fishing village, all in stone…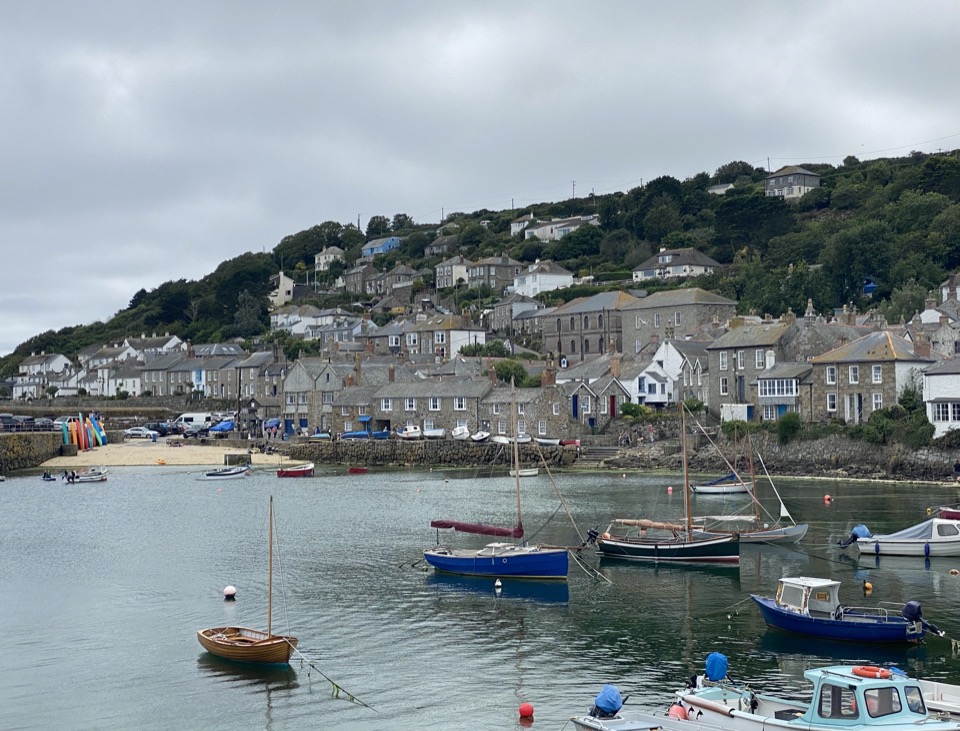 Newlyn : a fishing town just past Mousehole. We had decided to stop for lunch at the great local fish restaurant: Mackerel Sky Seafood Bar. A delight !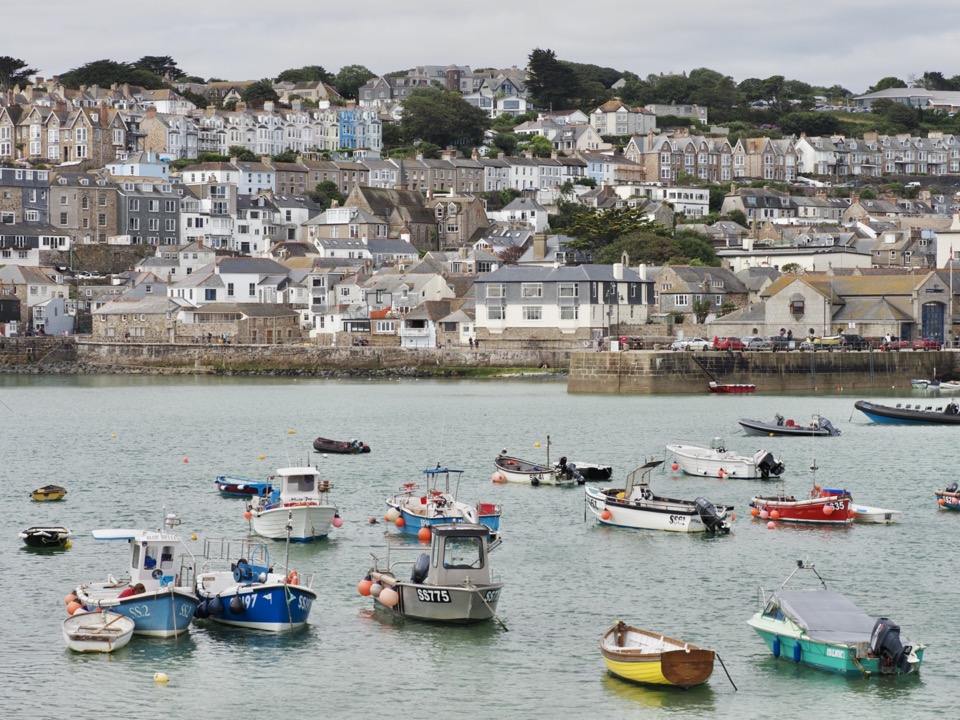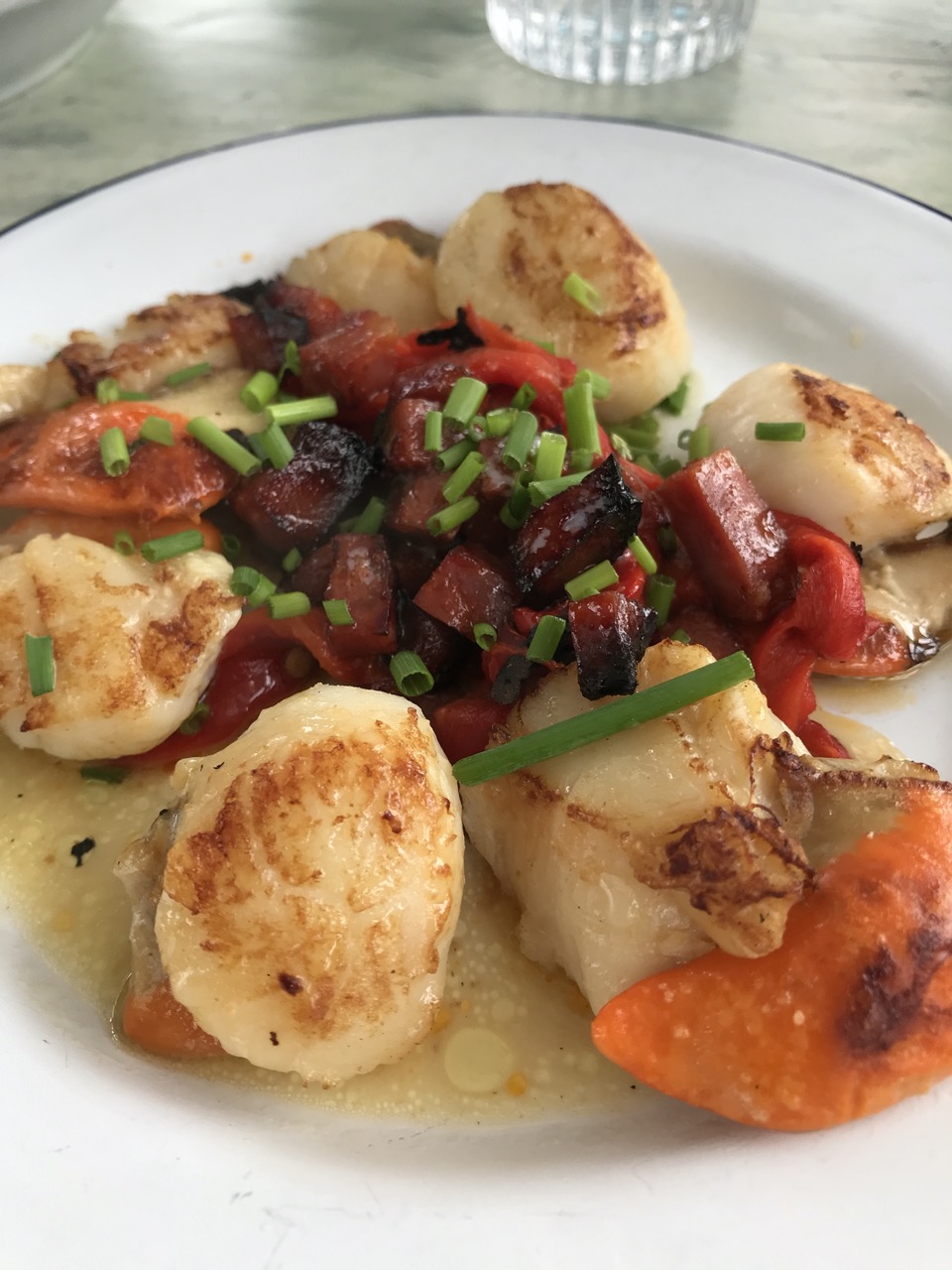 Clearly, we weren't the only fish fans in Newlyn… Impressive encounter in the harbour: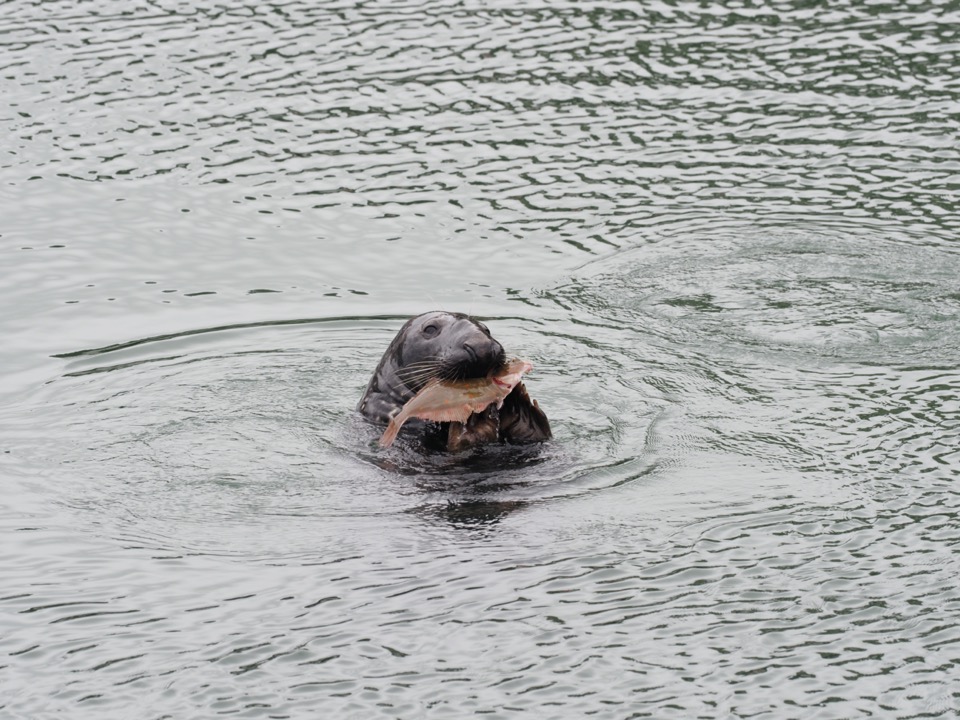 St Michael Mont ❤: as I had not prepared this trip, I was really surprised when at the end of a bend I thought I saw Mont Saint Michel! In fact, it's its little cousin: St Michael Mont and it has a lot of charm too! I had never heard of its existence!
Newquay : and yes, we're going back! Our last steps are therefore on the north coast…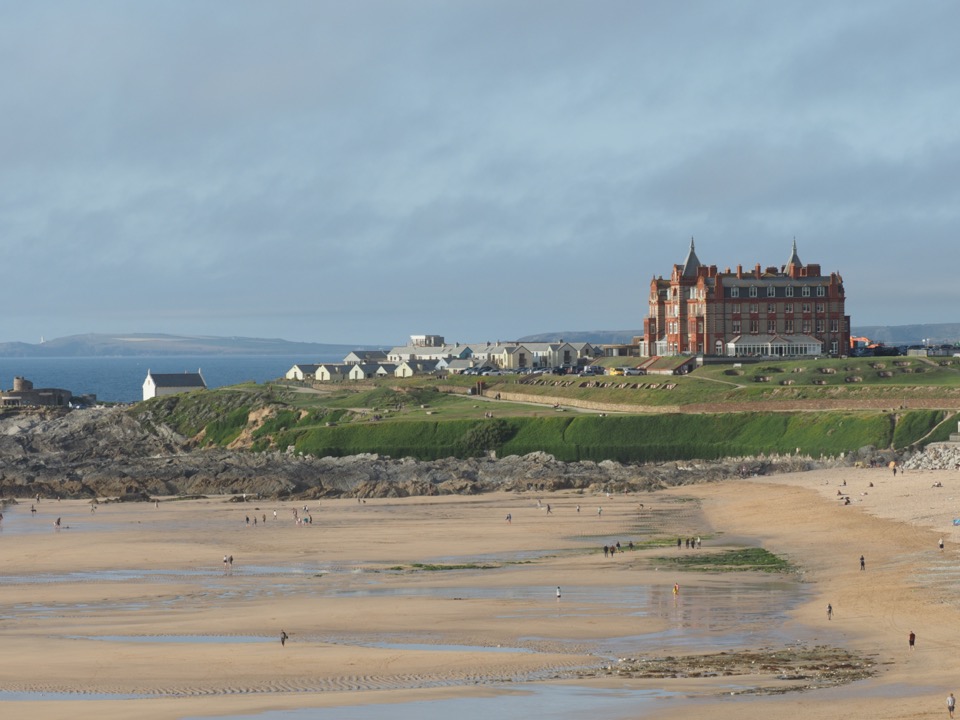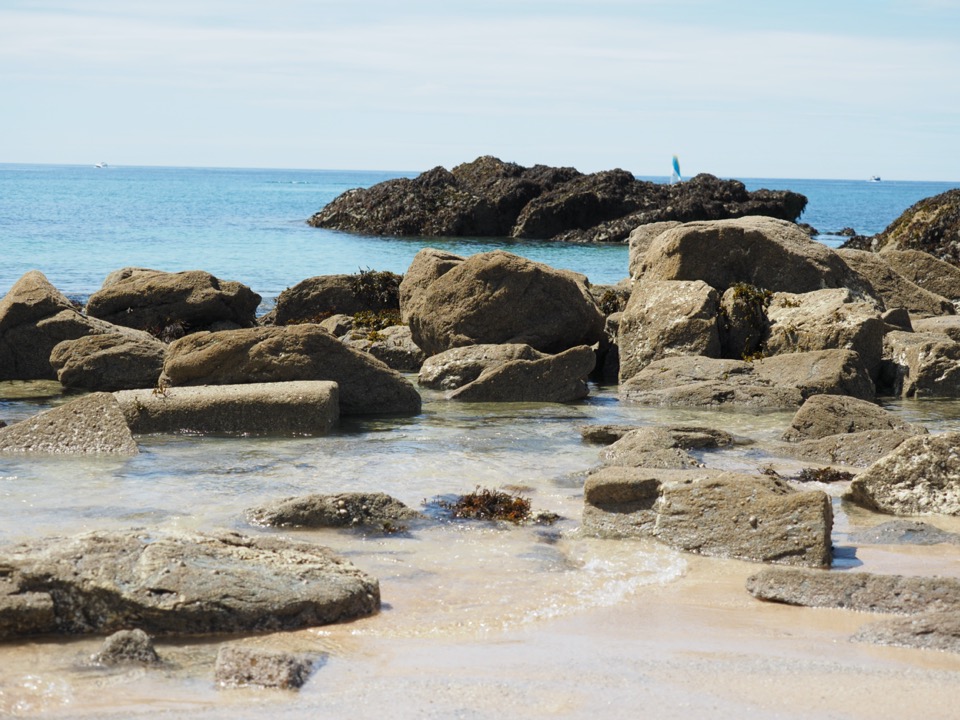 Bedruthan steps ❤ : I loved this long coastal walk to admire a series of large uneven rocks…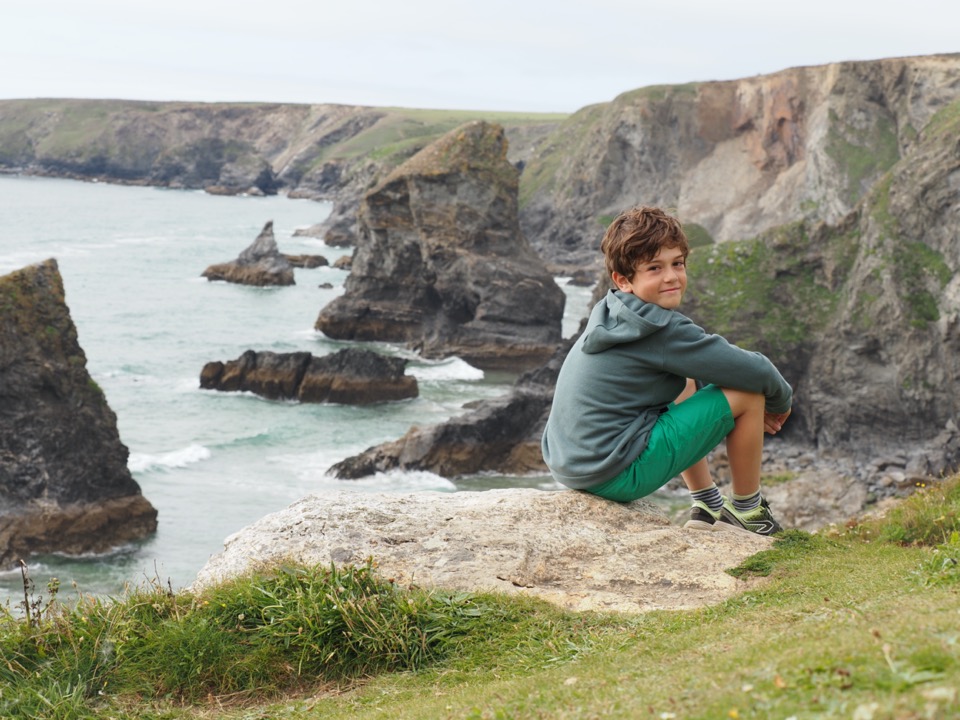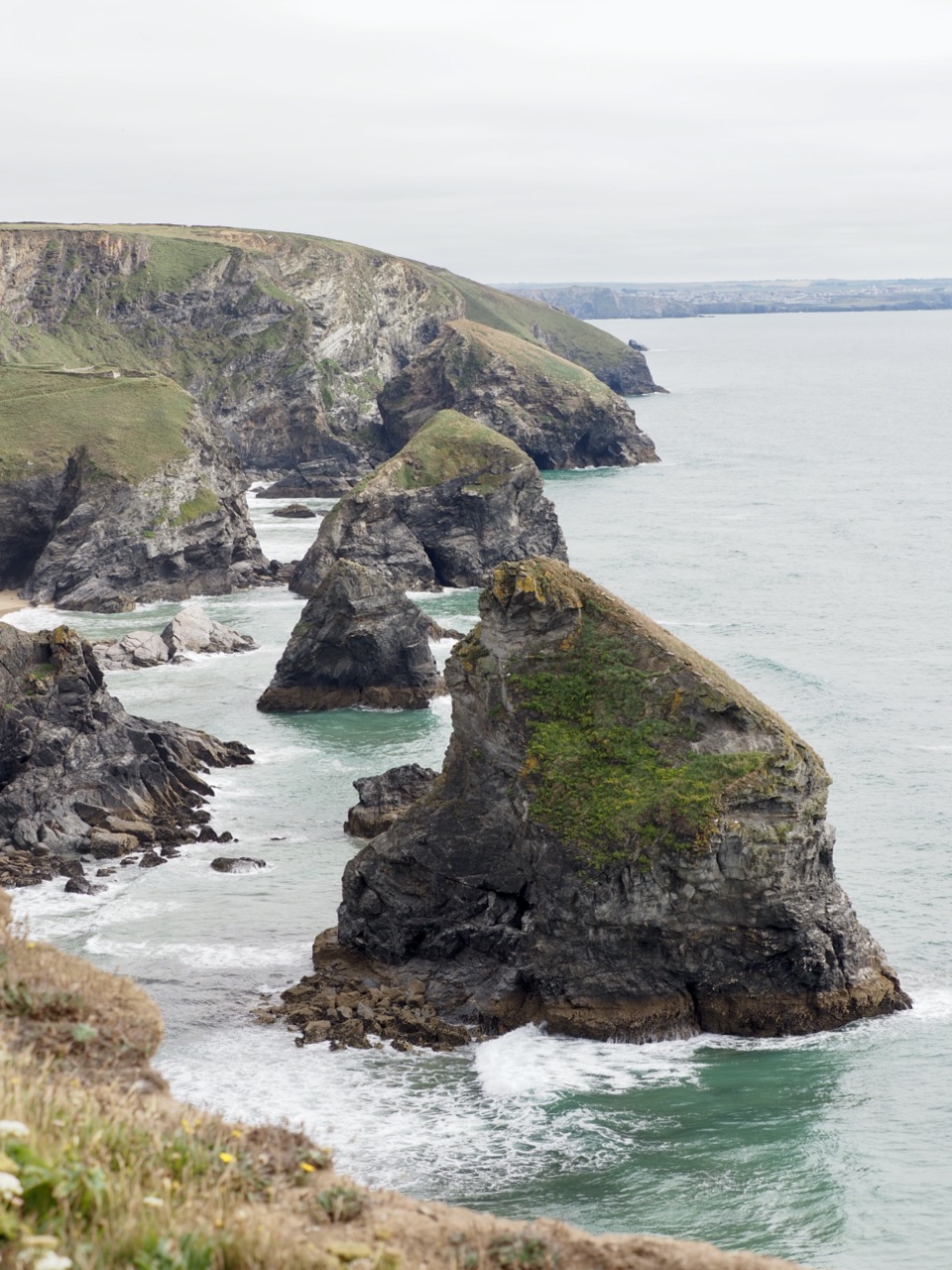 Daymer Bay : a quiet break, in a quiet bay…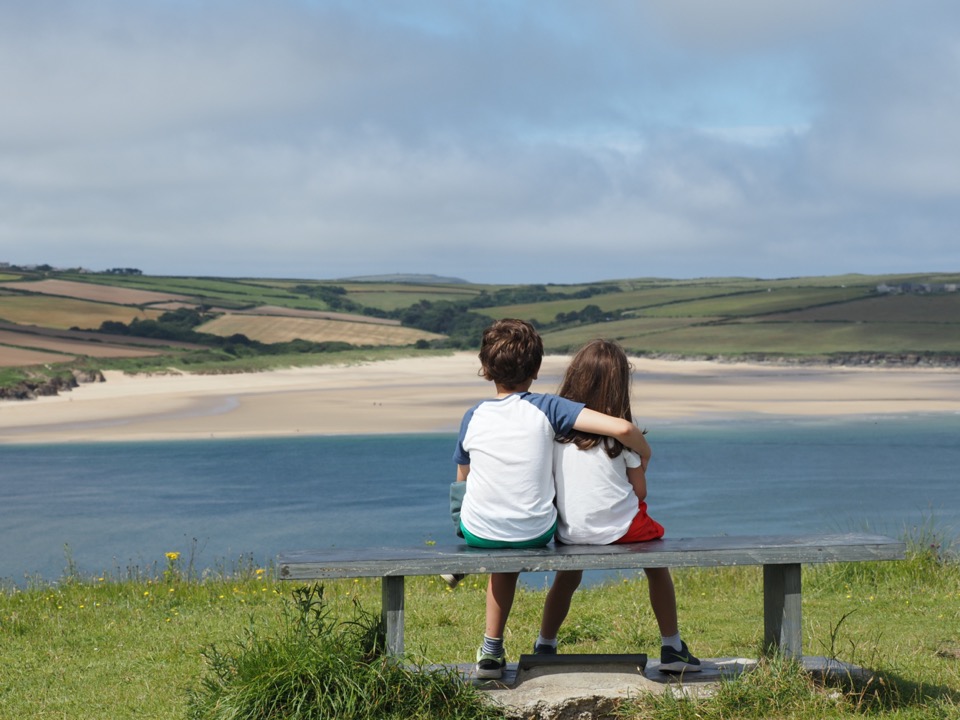 Port Isaac : another nice village where we stopped by chance and bought some crab sandwiches.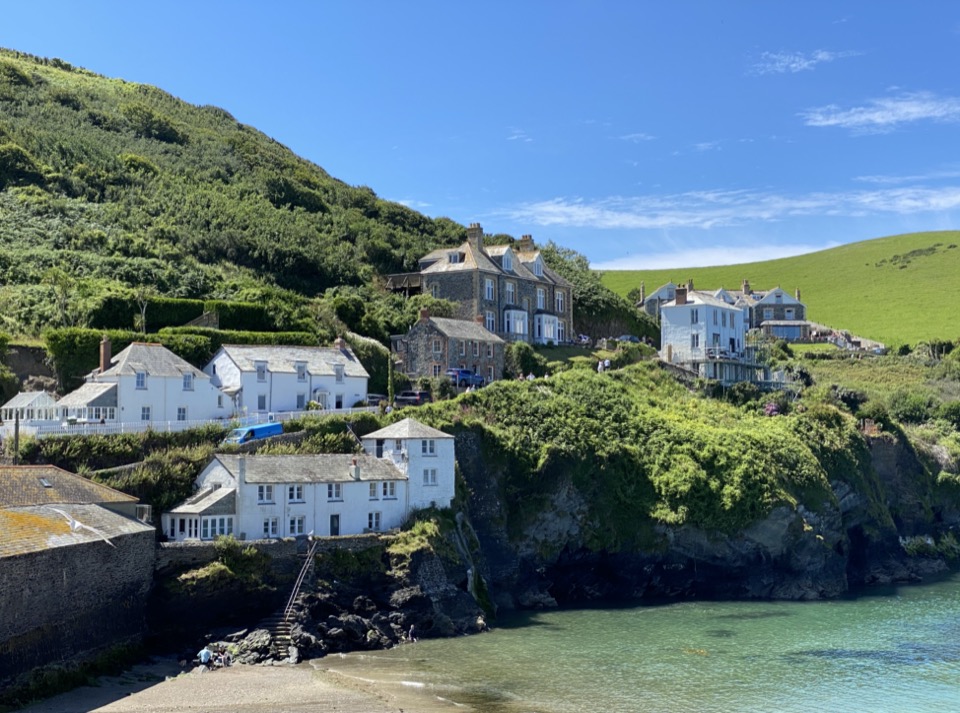 Tintagel : the last part of our road-trip in Cornwall and I must say that it was the only one that disappointed us a little… The landscape is superb as always, but the famous castle of Tintagel can be summed up in a few ruins that are not very eloquent. So yes, it's a cult place thanks to the legend of Arthur, but we didn't feel the magic of the place. For us, the visit of the castle is not worth it but hey, it remains personal…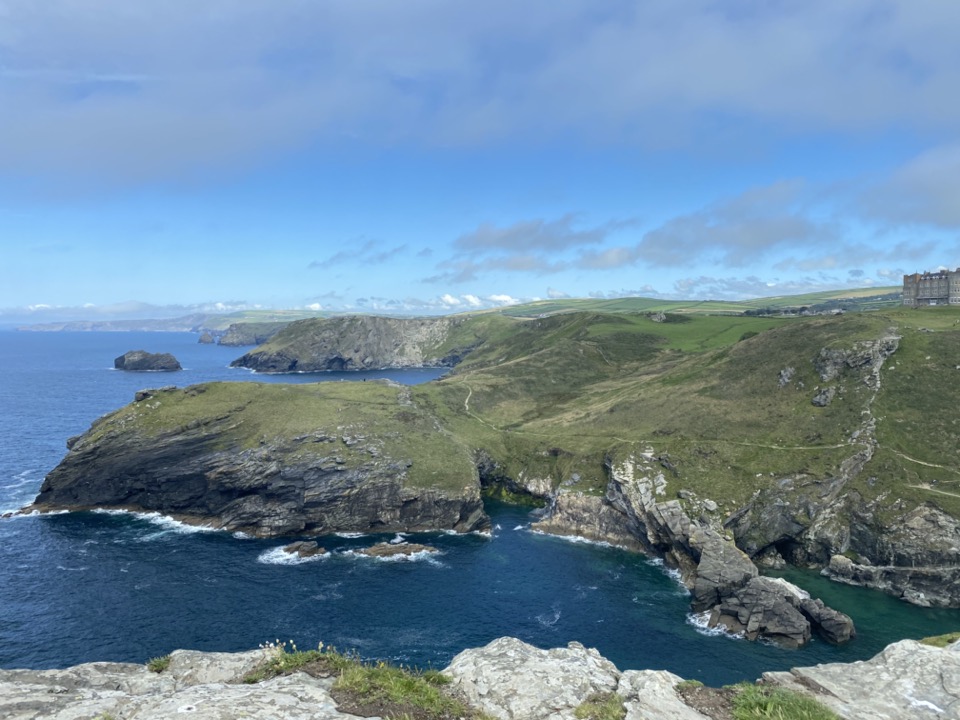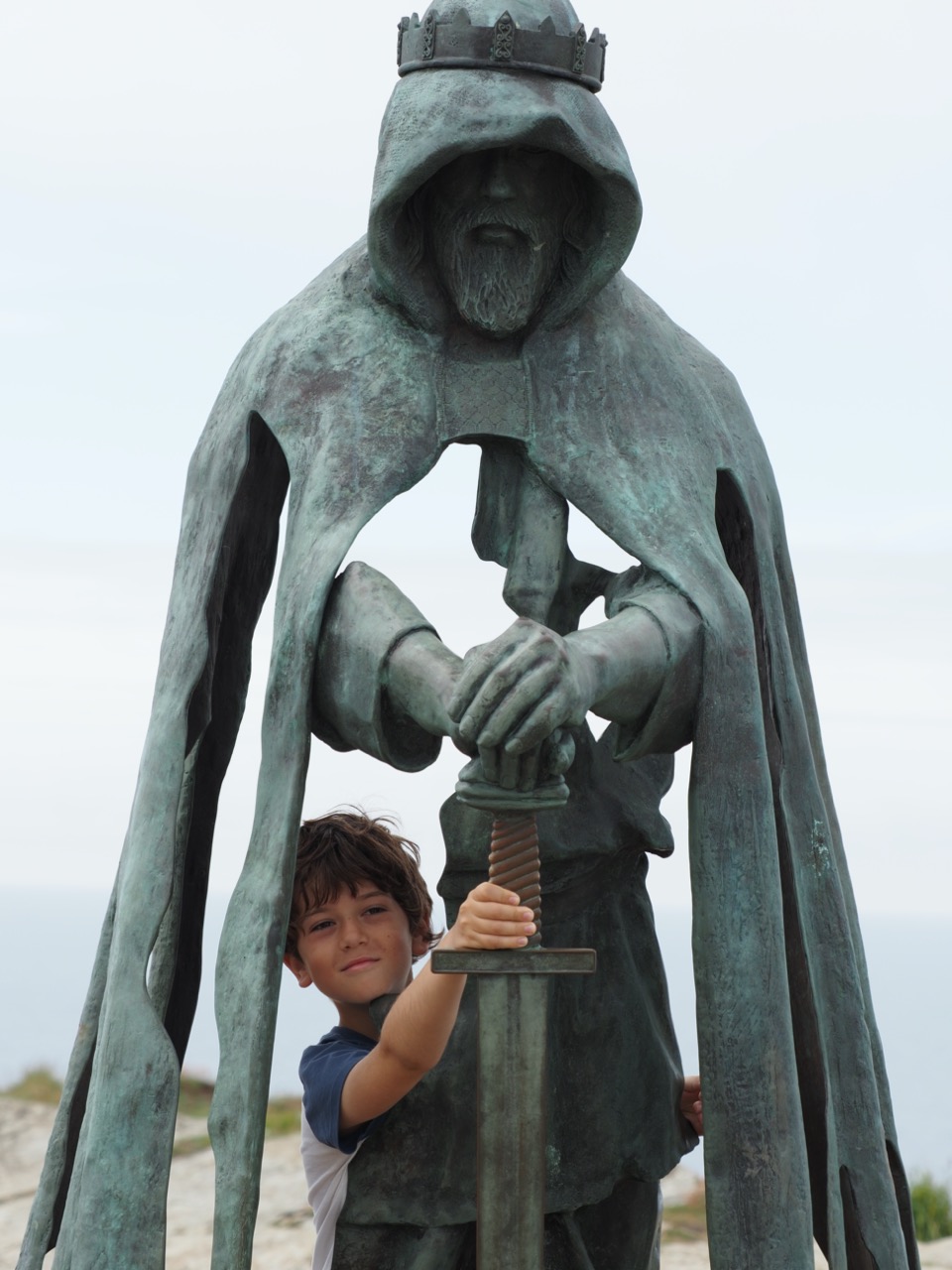 ***
All in all, during our week around Cornwall we saw some amazing coves and hiked long sections of the absolutely spectacular coastal path! Don't necessarily fixate on our itinerary because I believe if there is one thing that defines Cornwall it is that it is beautiful everywhere! Frankly, despite our improvised itinerary we didn't come accross any beaches or creeks that would only be banal!
Let's just point out that paradise has a small price: you shouldn't expect much when it comes to sea temperature and the weather can obviously be very changeable ;-). If that doesn't stop you, then Cornwall is perfect for family holidays and nature lovers!…
Where to sleep in Cornwall?
By campervan: as I have been repeating for two years, there are far fewer possibilities for wild spots in England than in France. The English who have campervans also tell us this and like to spend their holidays in France for this reason (also because our country is obviously very beautiful!). As usual, we used the Park4night app. We tested a spot just behind Gwithian Beach. No particular charm. It is a small car park surrounded by fields but the advantage is the proximity to the beach where we were able to have our dinner and breakfast. Here is the spot: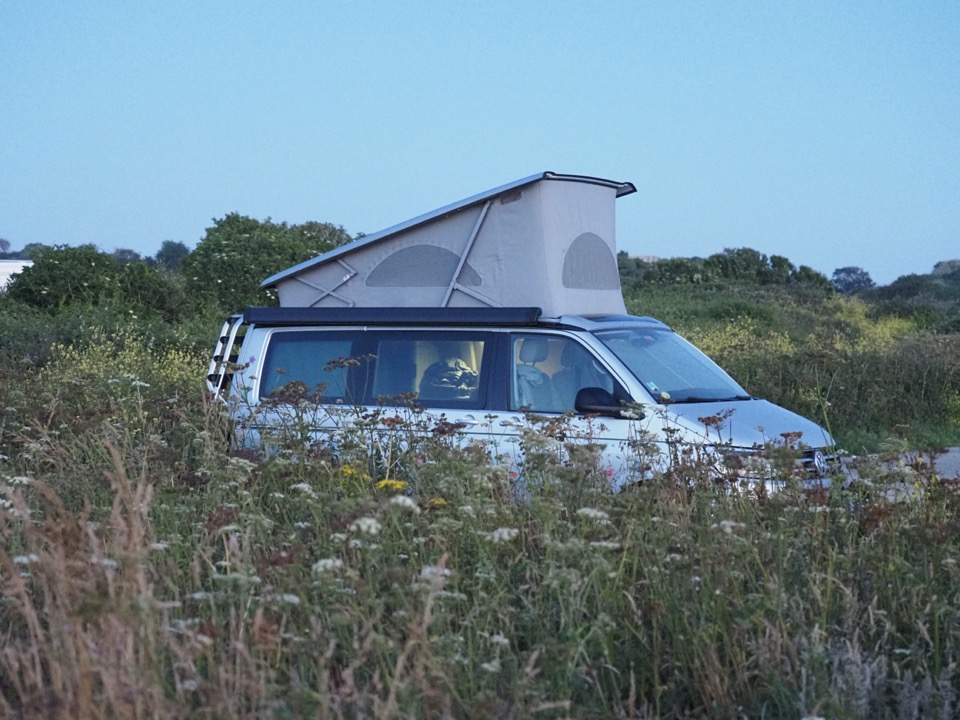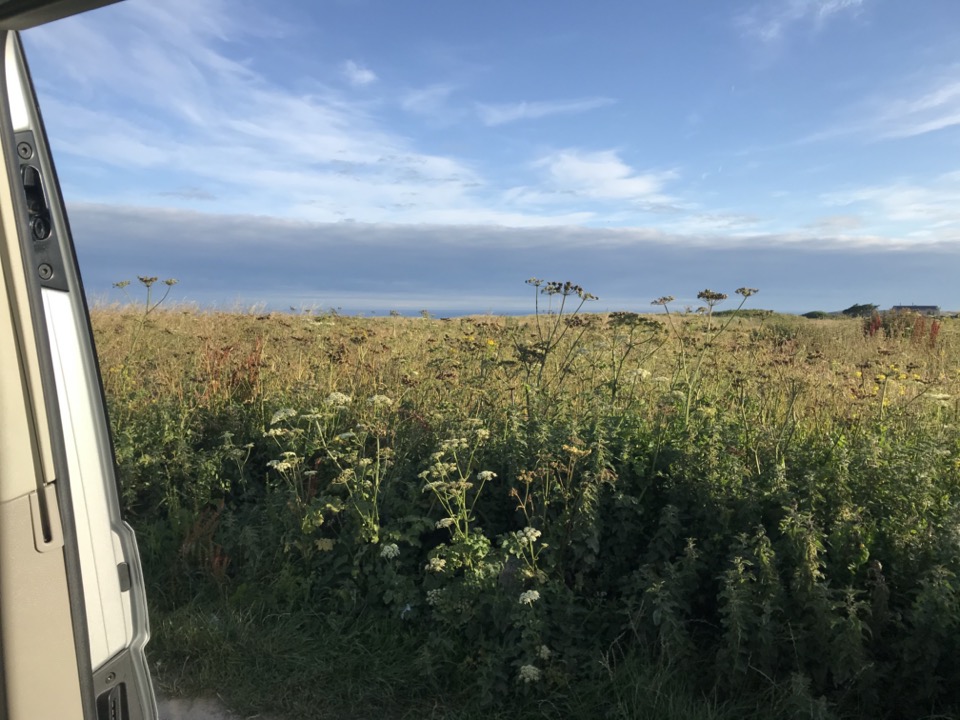 Then, we opted for a spot in Treen where we stayed for several nights. It is a large private plot where the owner allows staying overnight for £5 (and there are pay toilets: 20 cents). The advantage is that there are many pretty coves accessible from this spot and that we did not find any other authorized corner in the most western part of the peninsula. Fields are all around and you can see the sea in the distance. You will not be alone because the field is huge and the price attractive: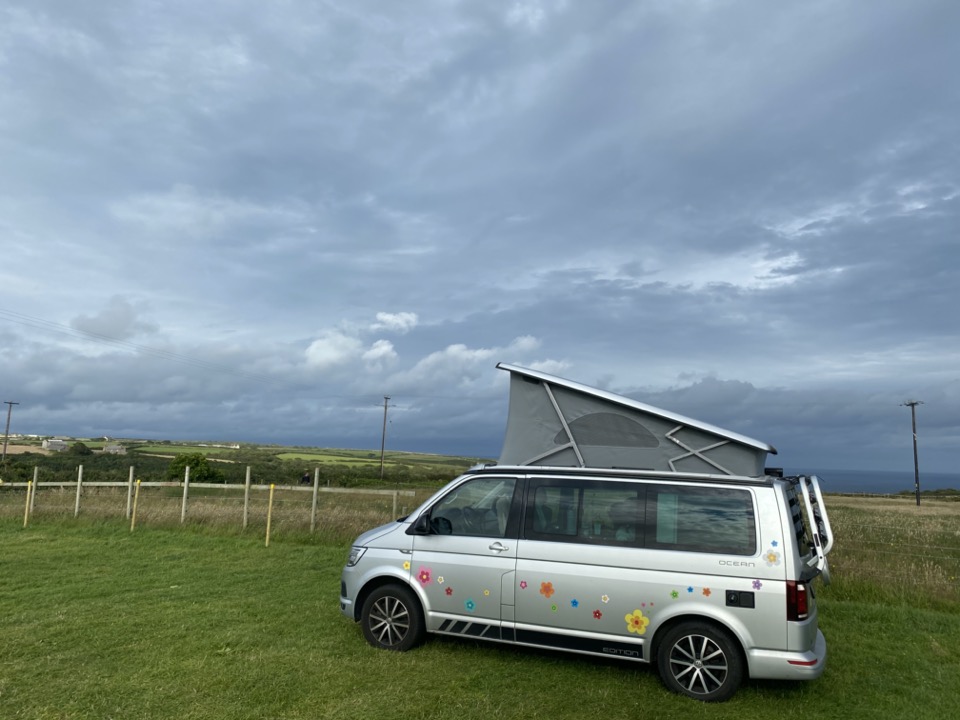 At the hotel: We spent one night at the Penventon Park Hotel in Redruth. A little break after several days in a campervan :-). Excellent breakfast. Very chic and very British setting: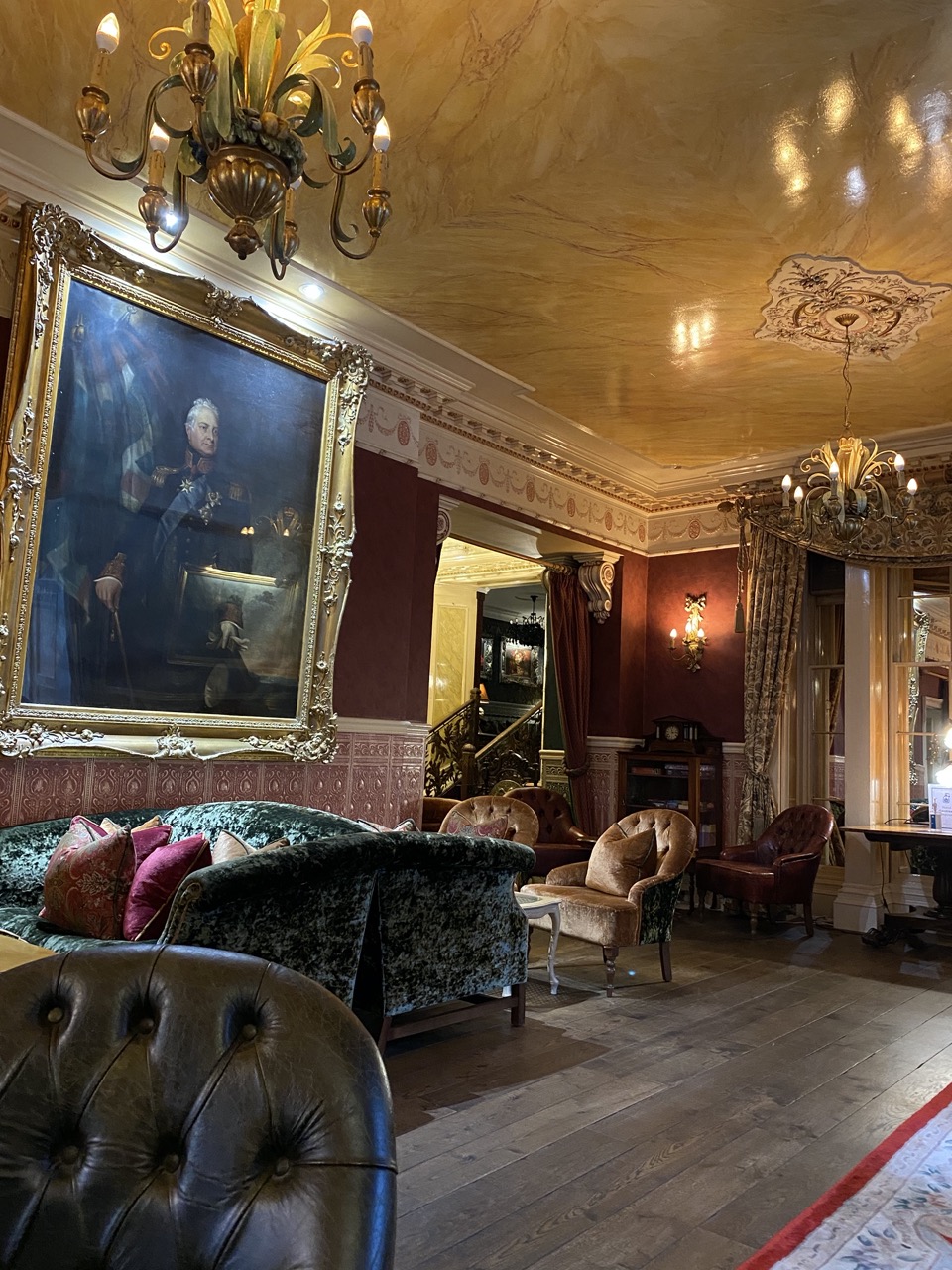 In a B&B: we also recommend The Cedars B&B for the welcome, the great value for money and the location. If you want to spend several days in the same place, this is an excellent base!
Our tips for visiting Cornwall with children:
When to visit Cornwall? Most schools in England end the school year around July 20, so to avoid the crowds of holidaymakers, I advise you to come in early July as soon as the French school holidays begin.
The National Trust: they maintain the coastal path. On a lot of car parks at the start of walks or on certain beaches, you often have to pay around £5, sometimes more! If in addition you plan a few visits to historic places, remarkable sites, castles or gardens managed by the National Trust throughout the country then in the end you will very quickly amortize the annual subscription. The latter costs £126 for a family (price in 2020). So don't hesitate to do your calculations before coming. See full details on the National Trust website.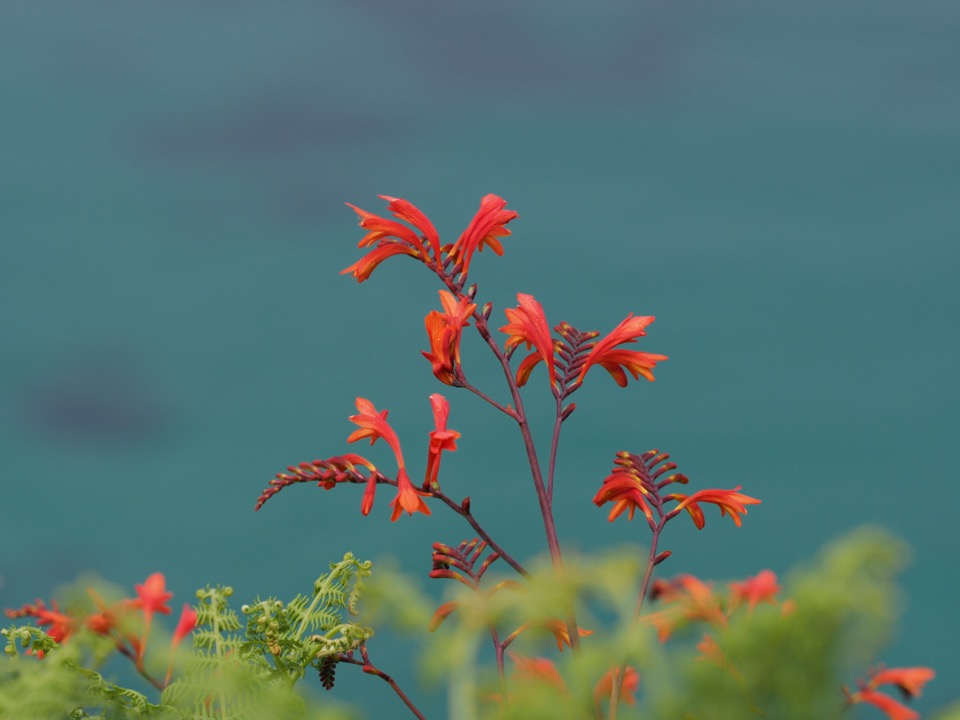 The roads are narrow: With our camper, we sometimes passed on roads that were no wider than our vehicle. We touched the vegetation right and left. There are roads that are more spacious than others (which the large motorhomes we have come across must know). Alas, it is not possible to brief the GPS! In short, the smaller your vehicle, the easier your road trip will be! Fortunately, as often, the English are very gentlemen even on the road. When a car arrives in front, it often makes it easier for you to pass.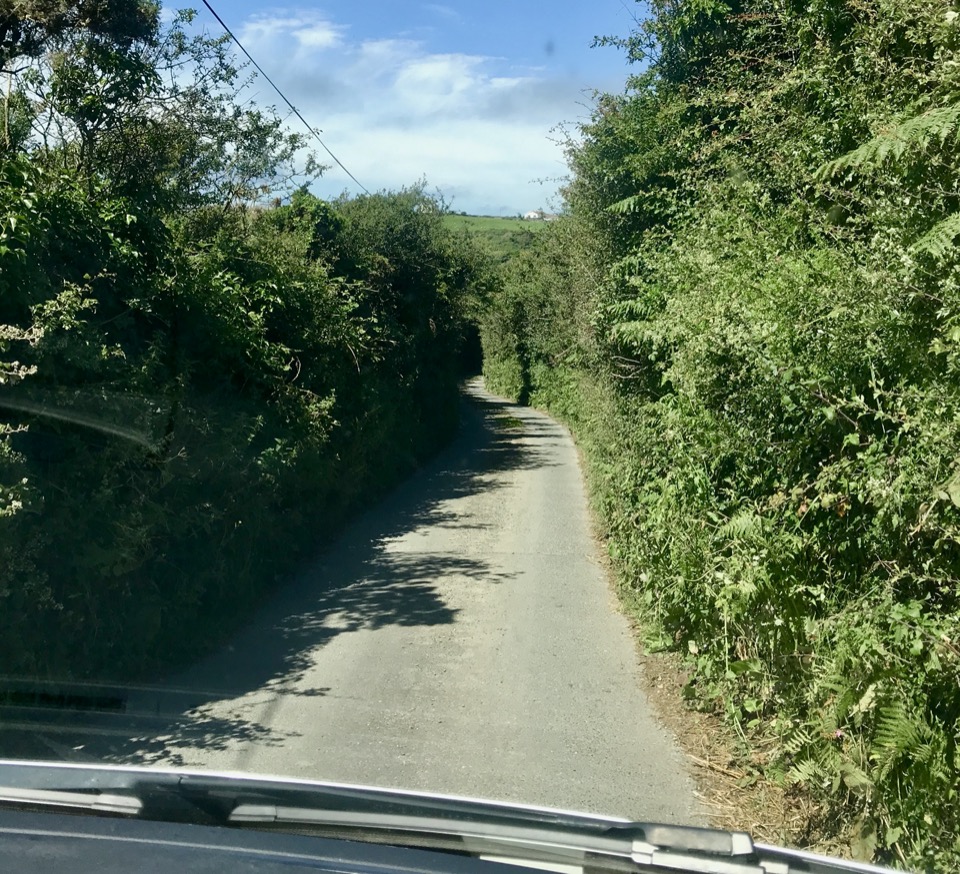 Netflix: some readers recommended the Poldark series to me, which made them want to visit Cornwall. We are right in the middle of the first season and I can only tell you that the landscapes are even more beautiful in real life :-)… And I warn you: I have not yet come across any English resembling from near or far to Ross Poldark!!!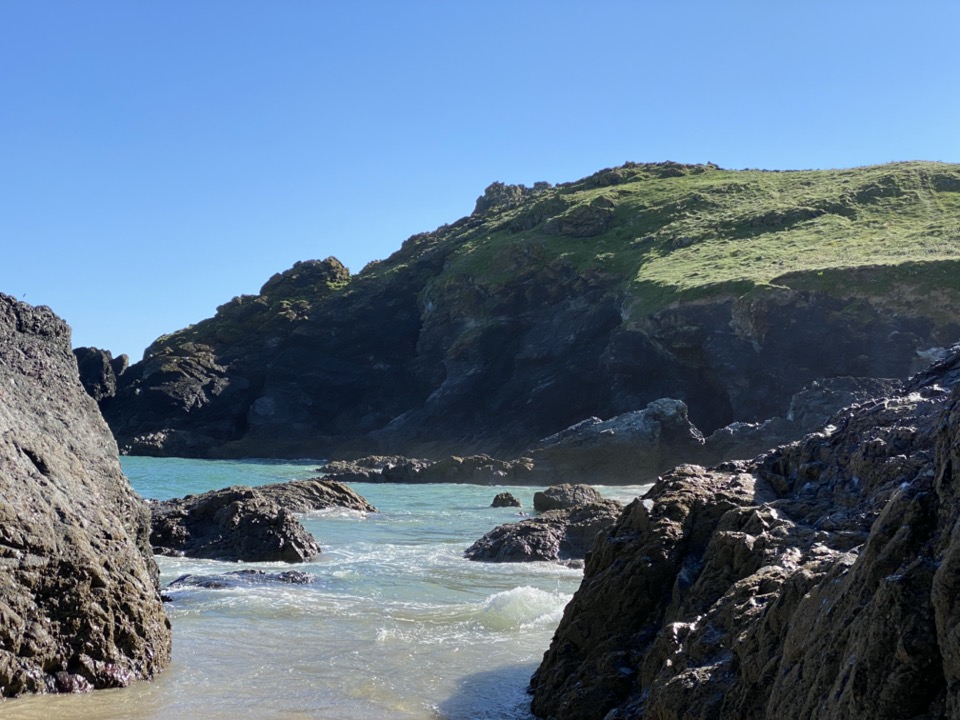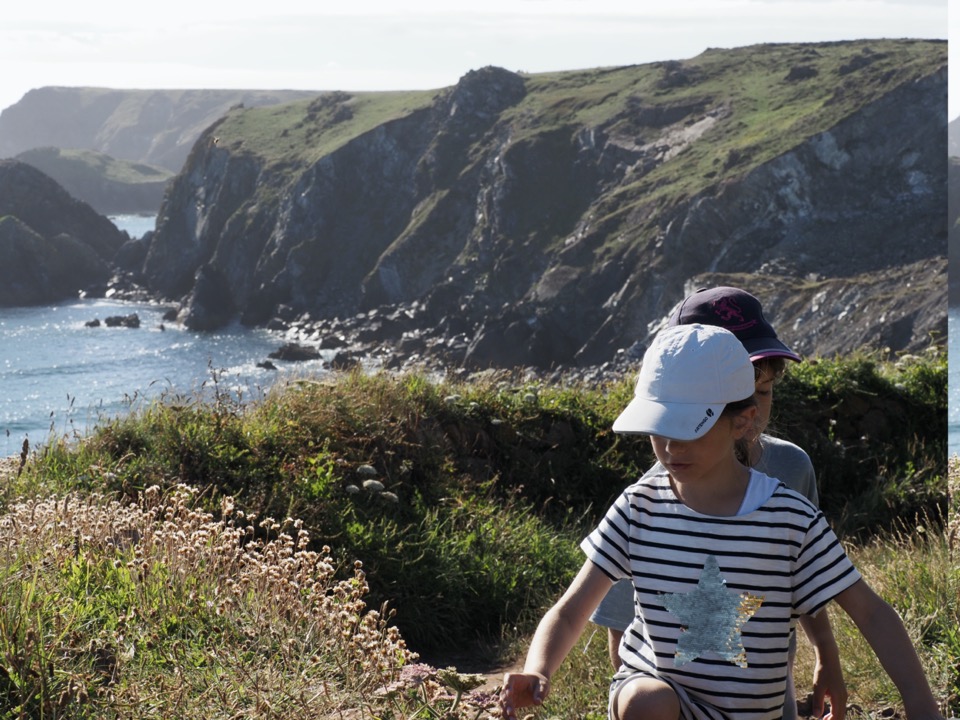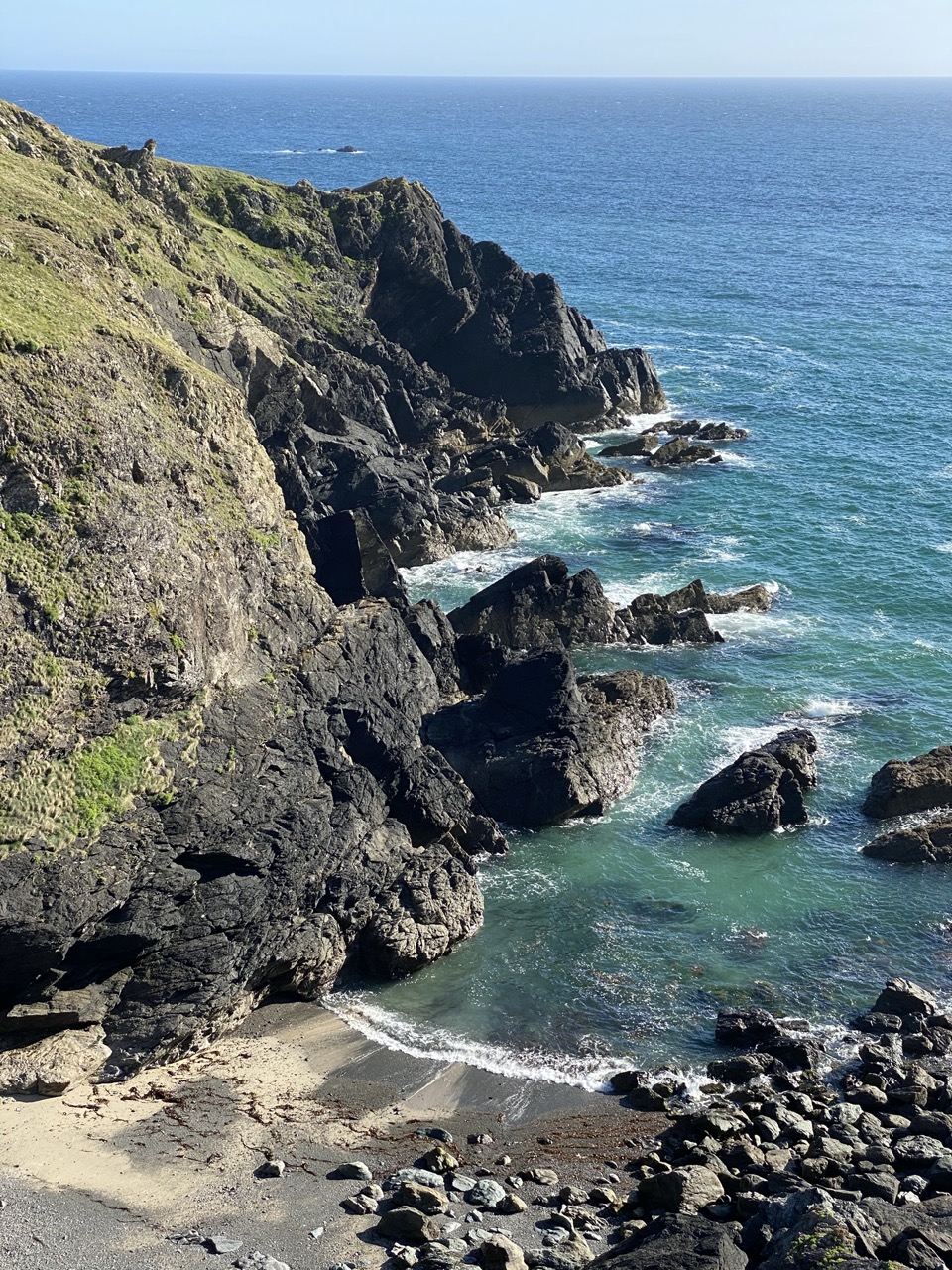 SO ? Who is tempted by Cornwall as a road-trip for the family?