Since I already knew Valetta and the northern part of the main island, during this third trip to Malta, I really wanted to spend time on Gozo, this island North of the Maltese archipelago. We devoted half of our holidays there and we were delighted we made that choice! We spent three nights there, in other words a little more than three days and it was the most beautiful part of our trip!
What did we love about Gozo? It's the Malta of the past, it's a quieter version of Malta, it's following the rhythm of the local life. It's lovely landscapes that offer many possibilities to bathe and to stroll in amazing natural settings… Also, maybe Gozo reminded me of the atmosphere of the Sicily of my childhood, with its inhabitants who get out in the evening, sitting on a chair in front of their house or in front of the sea, just to talk with their family, their friends, their neighbours. The gastronomy also reminded me of Sicily but that was everywhere on Malta!
Gozo was very peaceful. We met very few people during our long walks on the seaside… You might tell me it's normal because of the season, October is calm… Yes, probably much calmer than during the Summer but on the island of Malta, there were many people! When we took the ferry between Gozo and Malta, it was like coming back to civilization!
In a little more than three days, here is our program on Gozo:
Sunday, October 21st: With the ferry, we get on Gozo around 3pm. Direction Marsalforn where we settled. Walk by the sea, right nearby, in Xwejni Bay, at the bottom of a very impressive clayey mound. The children have fun between the big rocks, and then, from here we went along the salt works for about 2 kilometres. Back to Marsalforn.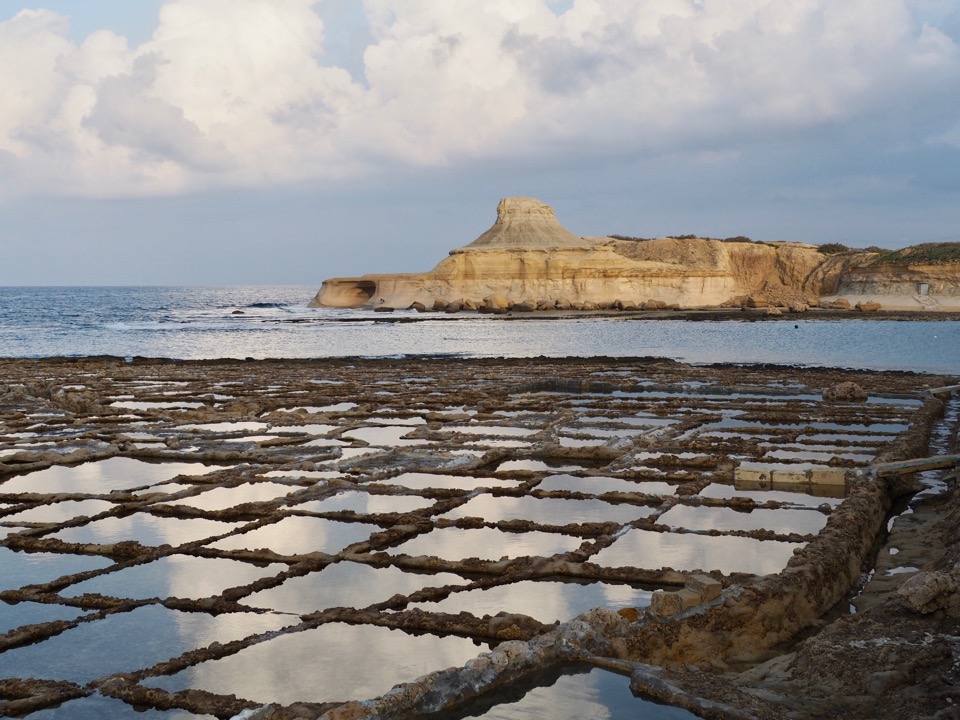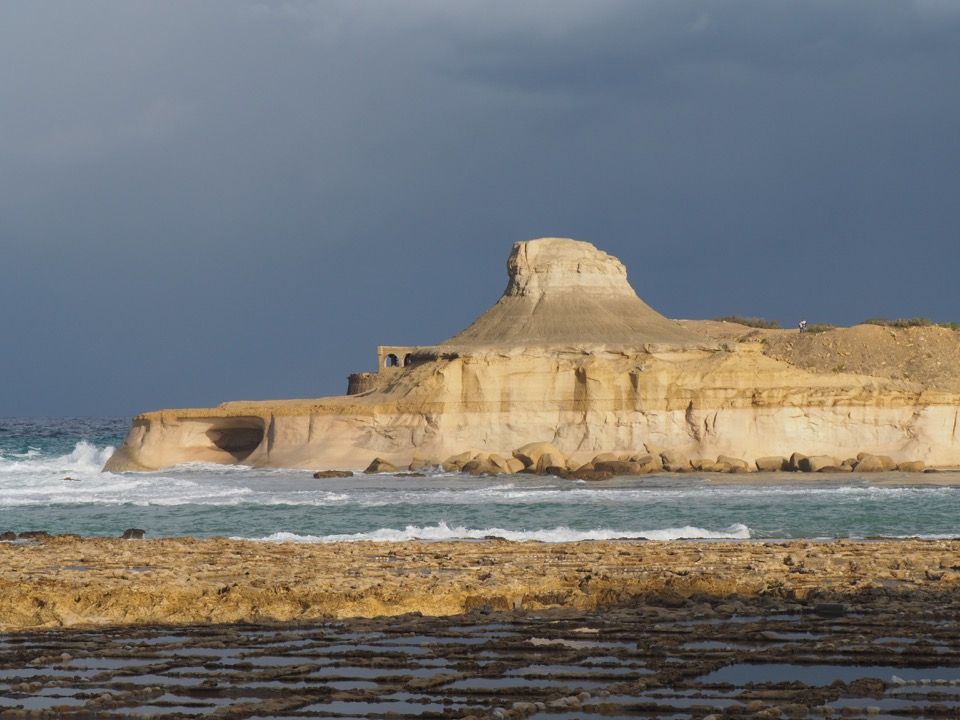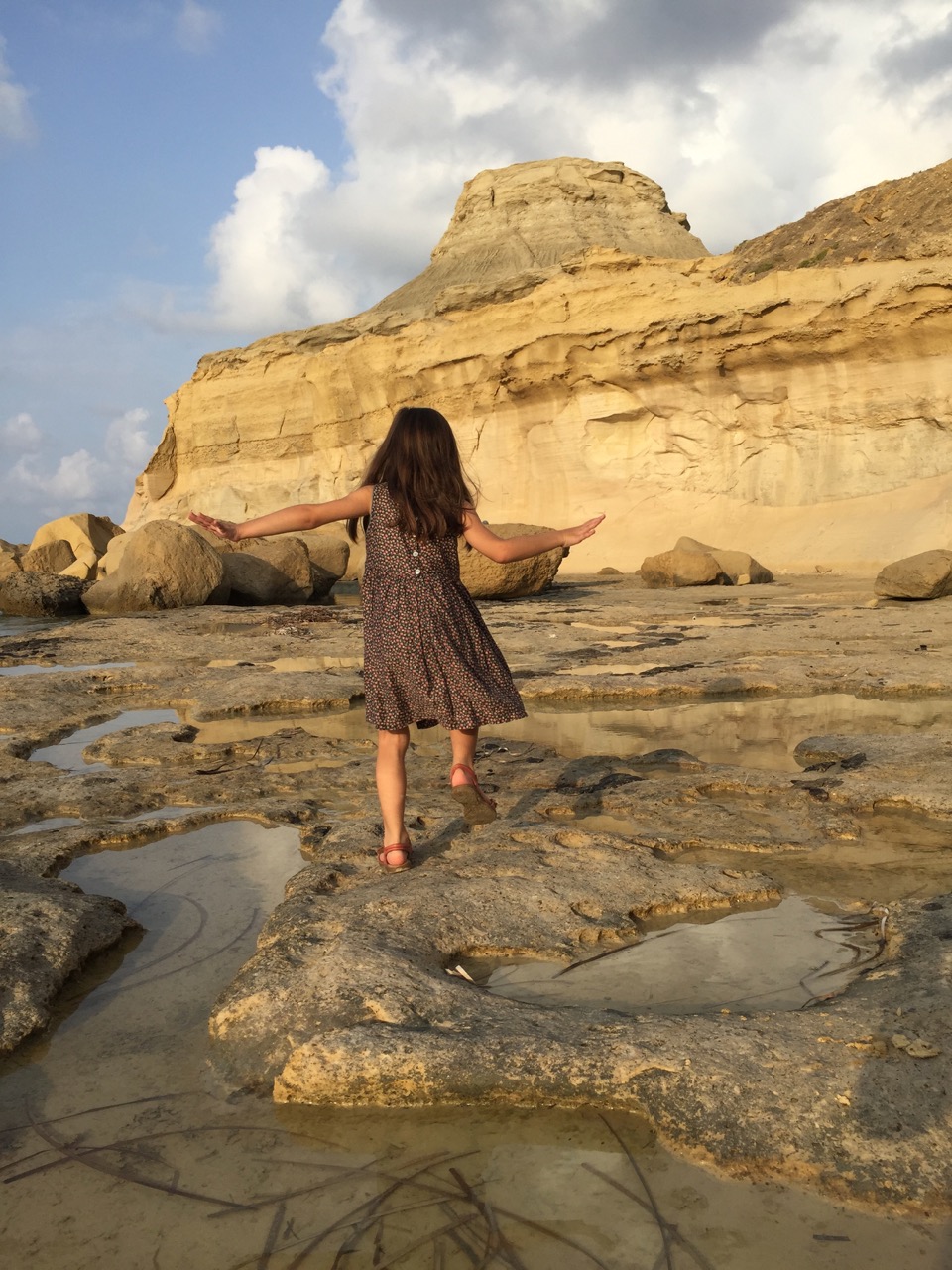 Monday, October 22nd: We start with Ramla Bay, the red beach that Titpuce renamed "orange beach" and she was so right! Very beautiful beach, anyway! After the bathing, direction Tal Mixta cave from where we can enjoy a wonderful view on the beach. We also climbed to Calypso cave but we liked it a little less because we actually don't see the cave!!! And the view is less beautiful than from the other one. Lunch in Xaghra then direction Victoria, the capital of the island: stroll in the citadel and around to appreciate the architecture of the buildings. Back to Marsalforn.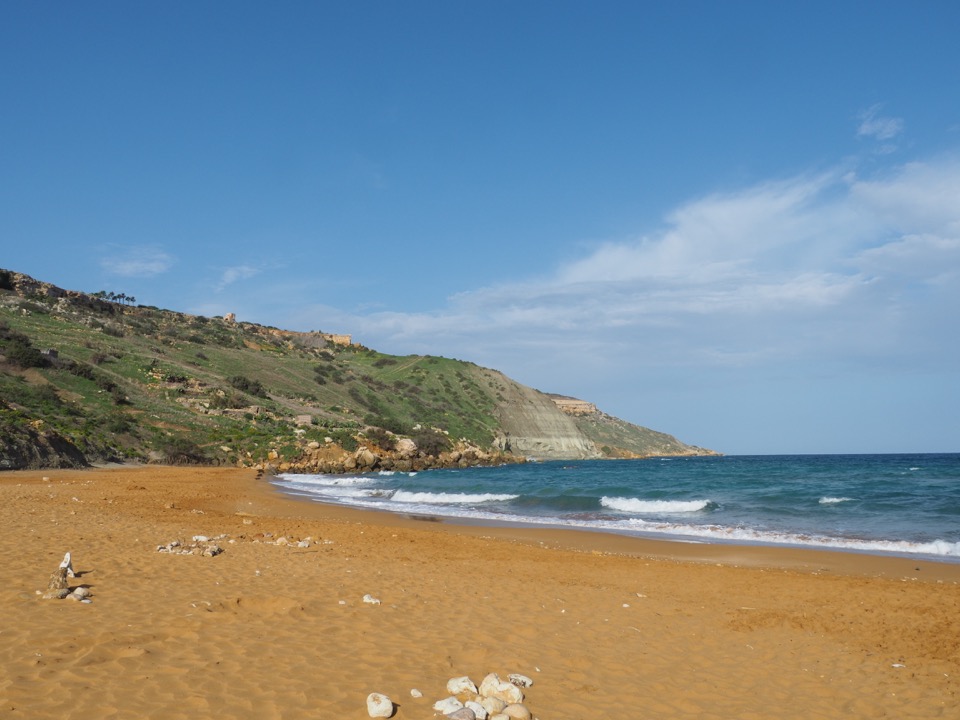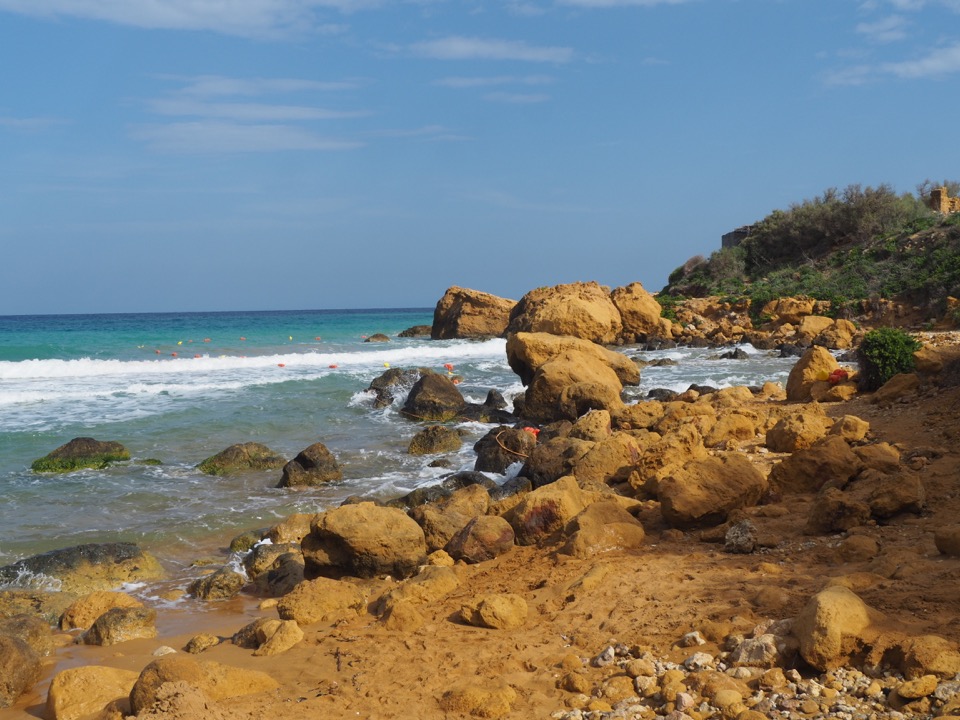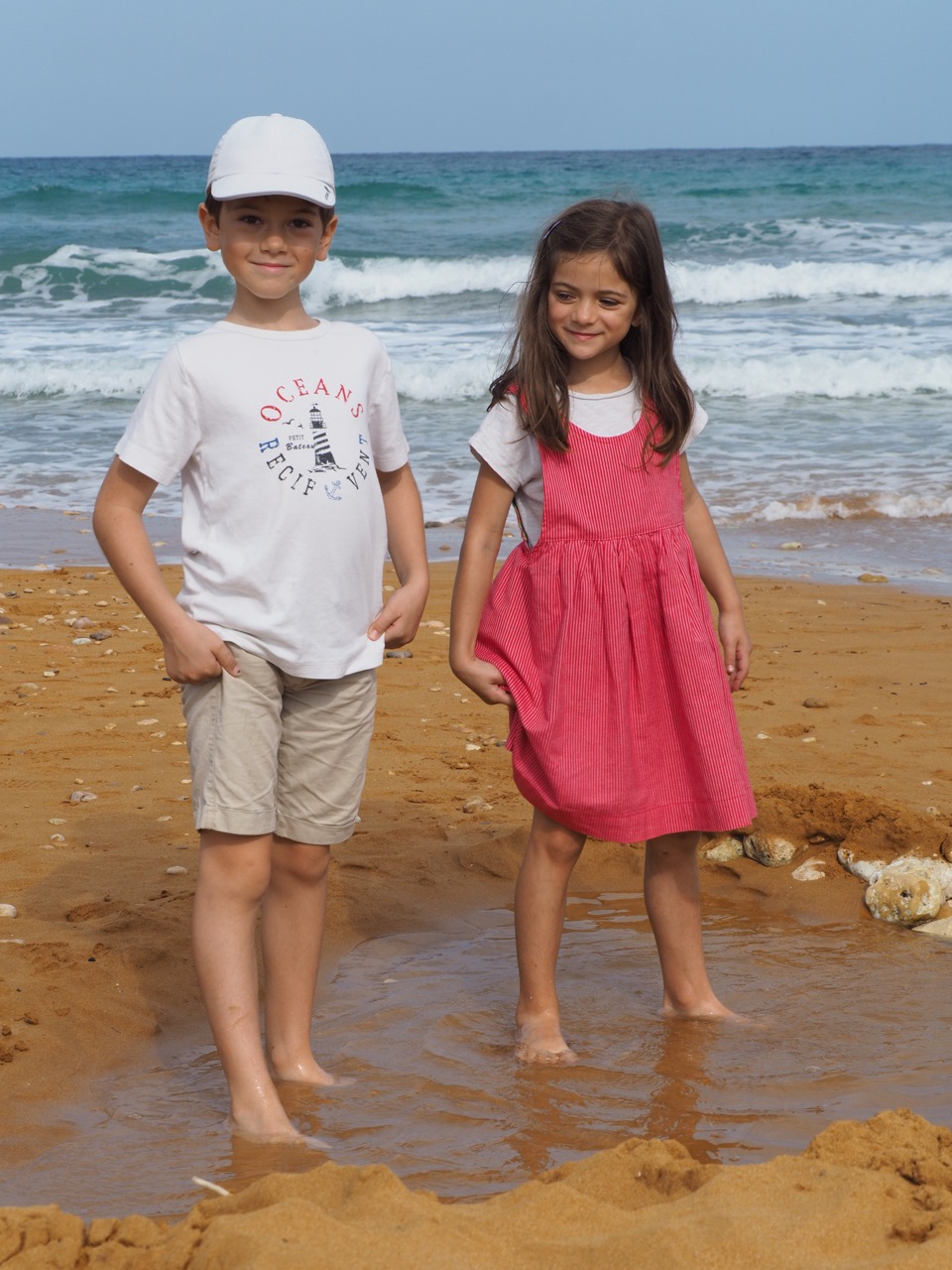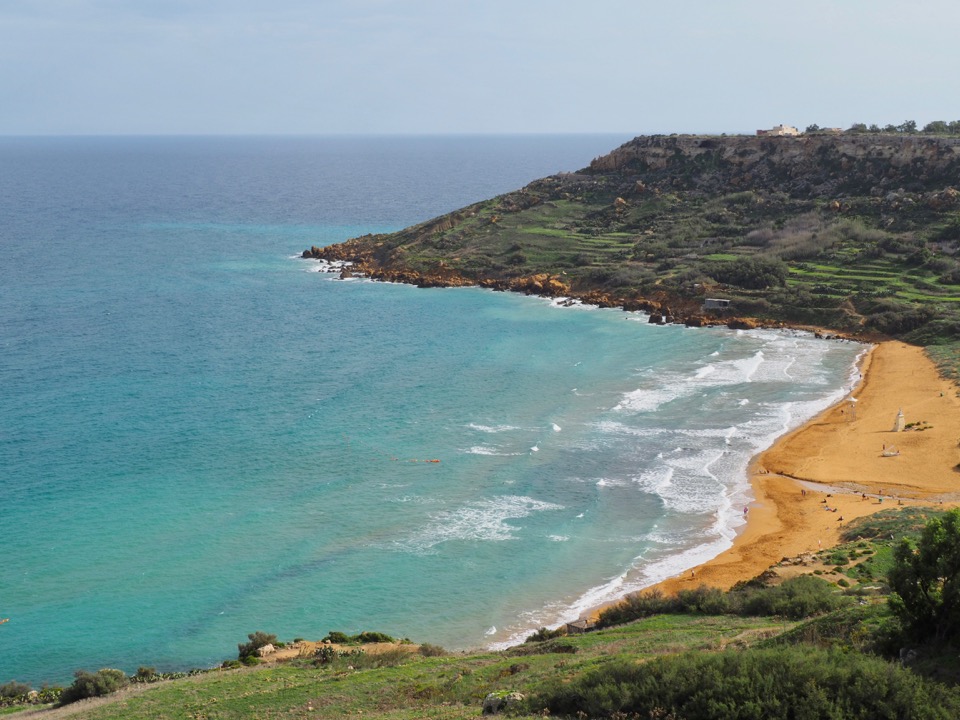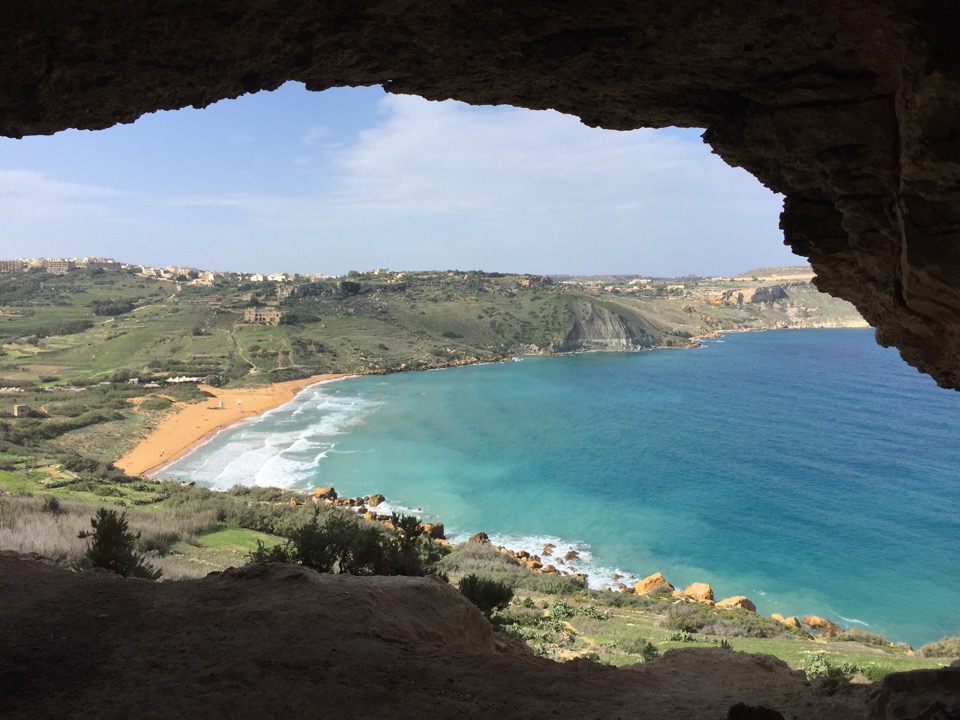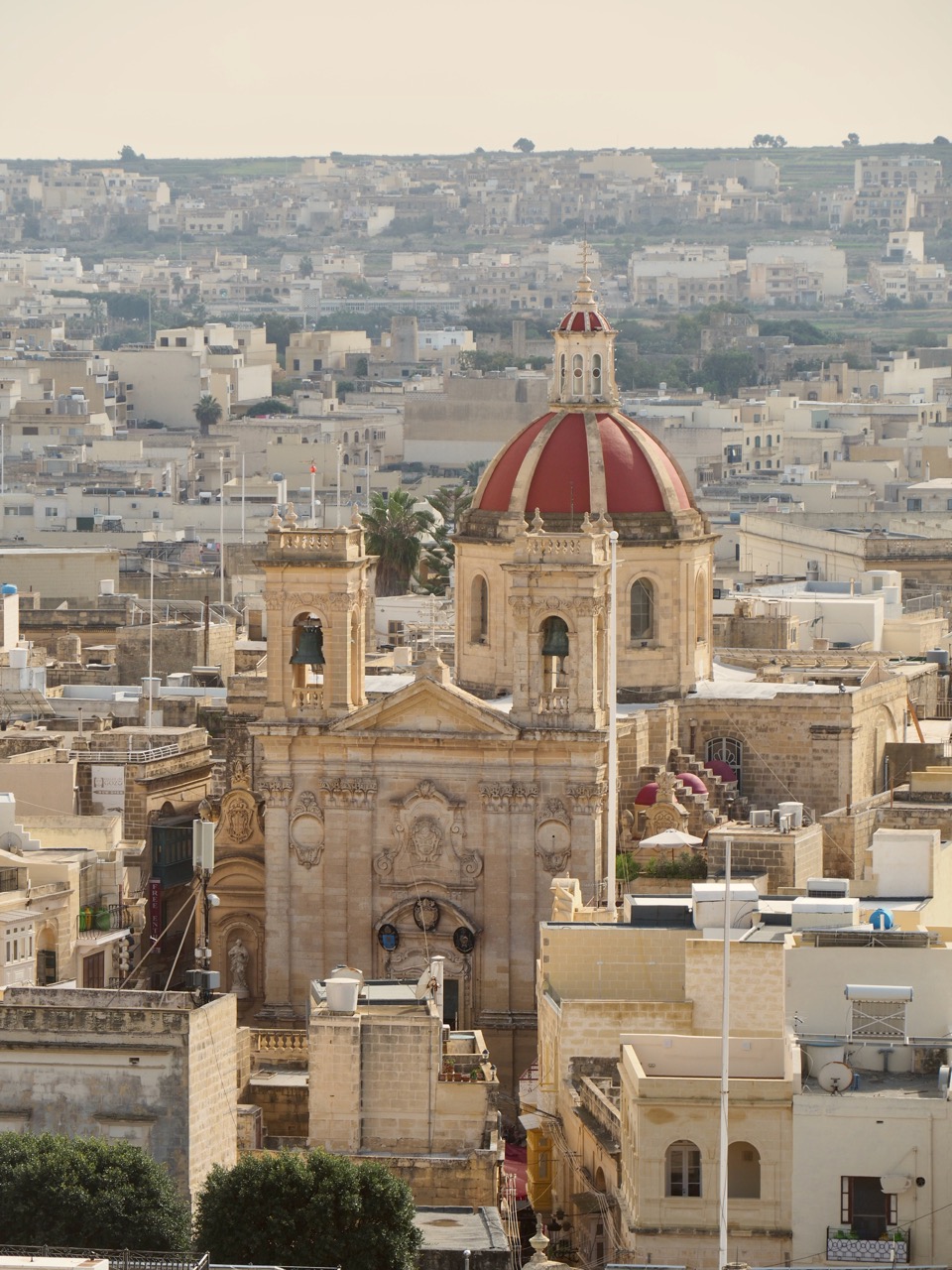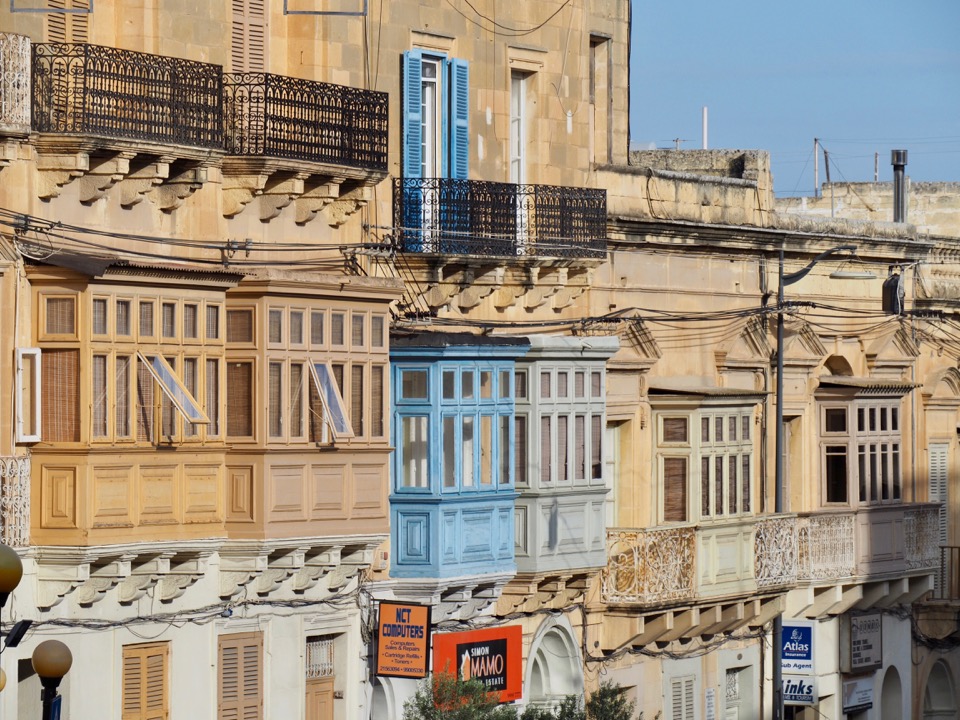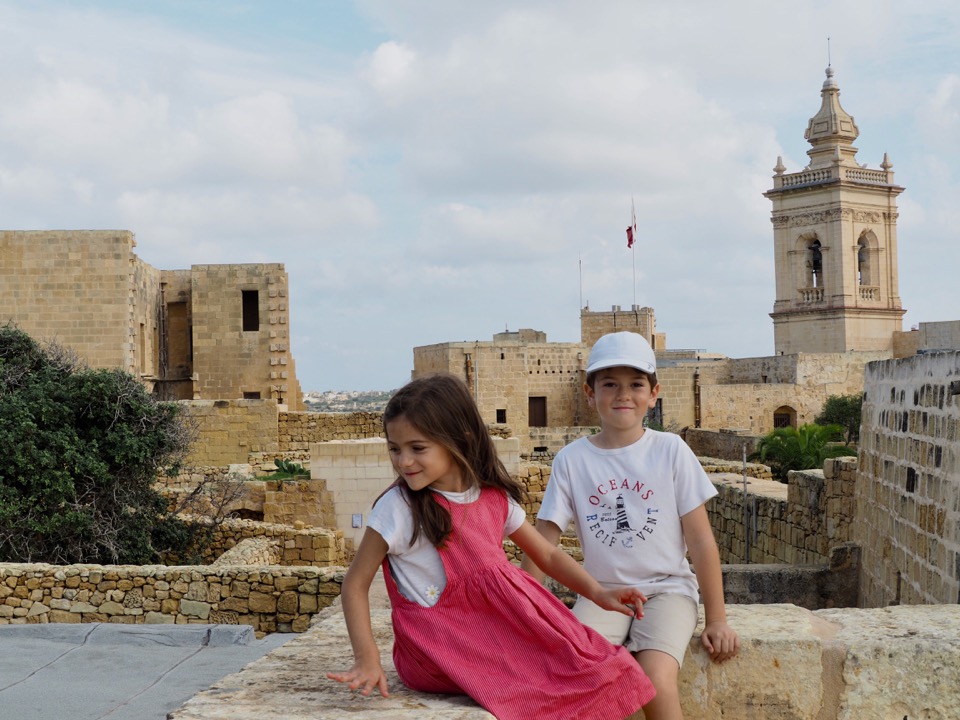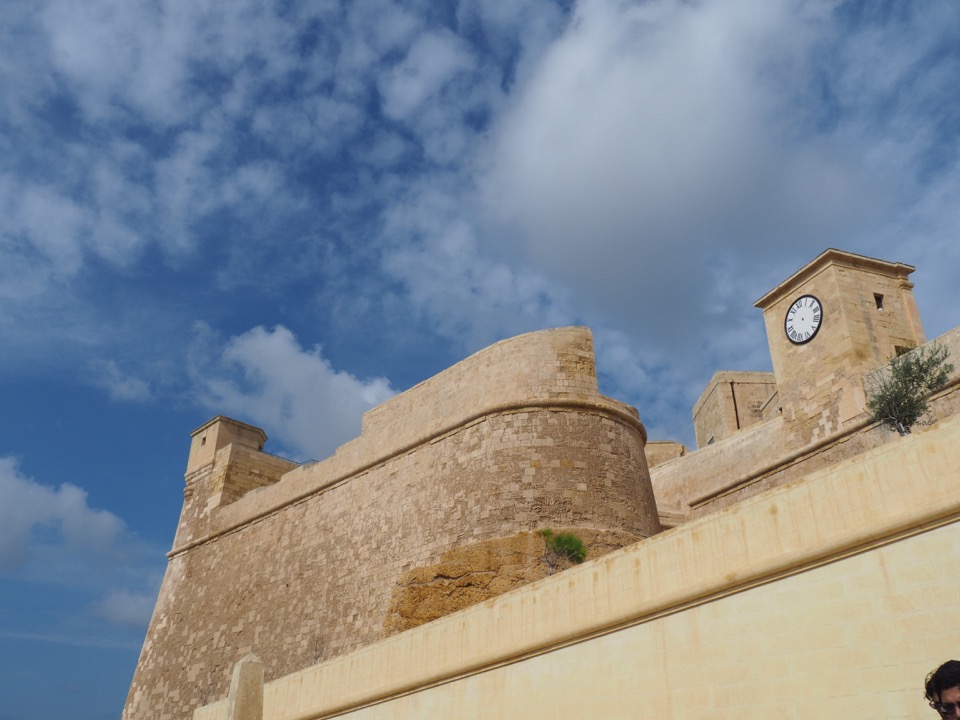 Tuesday, October 23rd: Direction the South of Gozo with a first step in the beautiful Mgarr-ix-Xini creek then long walk on the cliffs of Ta'Cenc. Lunch break in Xlendi. Then we explore the Western part of Gozo: picture break in Dwejra to enjoy the very wild seafront with its huge rock formations. There was even an arch until last year (the Azure Window) but it collapsed because of erosion. Although, even without the arch, the place is so worth it! We walk by Ta'Pinu church in Gharb. We end by two stops in the North-West: in Wield-il-Mielah to see the other arch (which hasn't fallen yet…) but be careful because to see it, you have to come close to a cliff so you have to keep the kids away from it. Nearby, we wanted to bathe in Wied-il-Ghasri creek but since it has been raining a couple of hours earlier, and the wind blew strongly, the creek didn't have its emerald shade anymore and the sea was too dangerous so we came back to Marsalforn.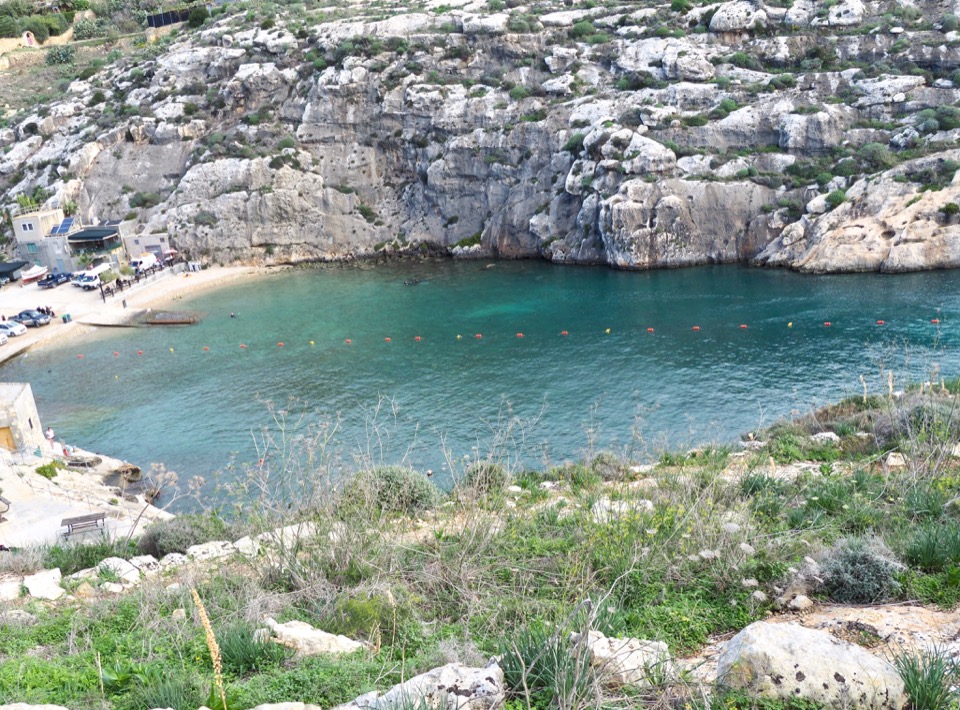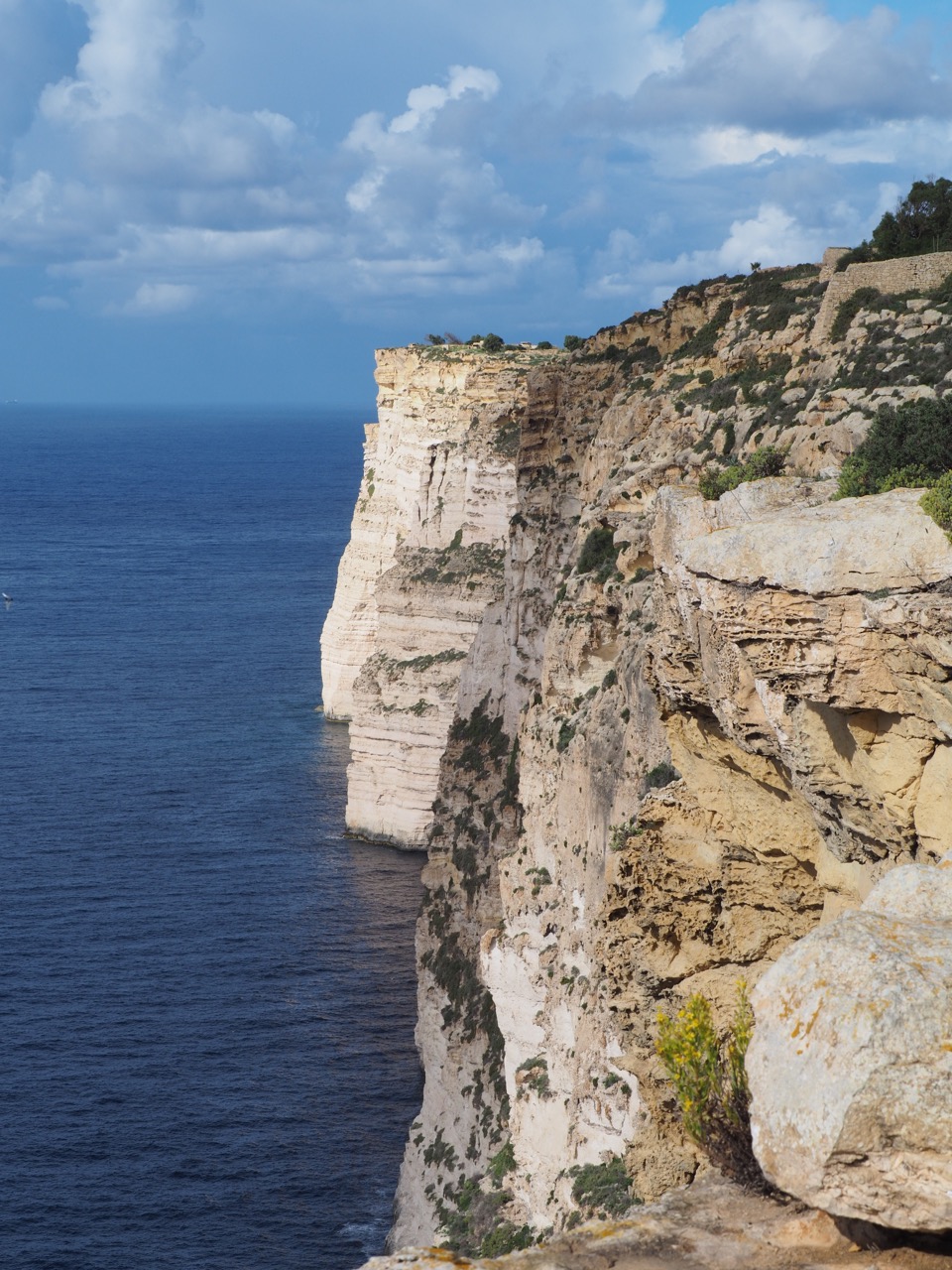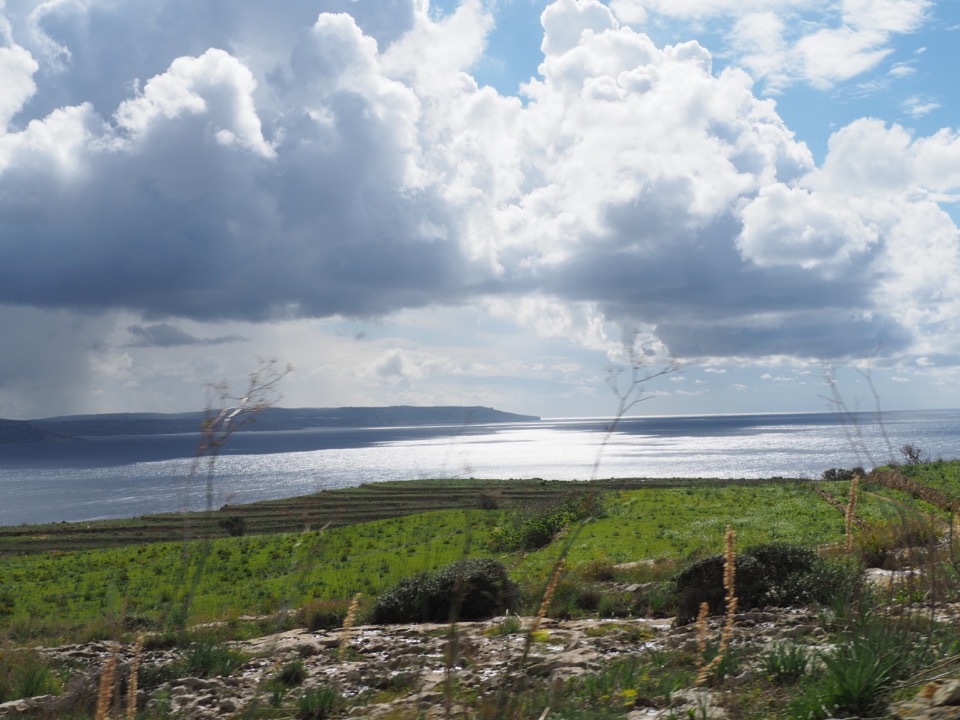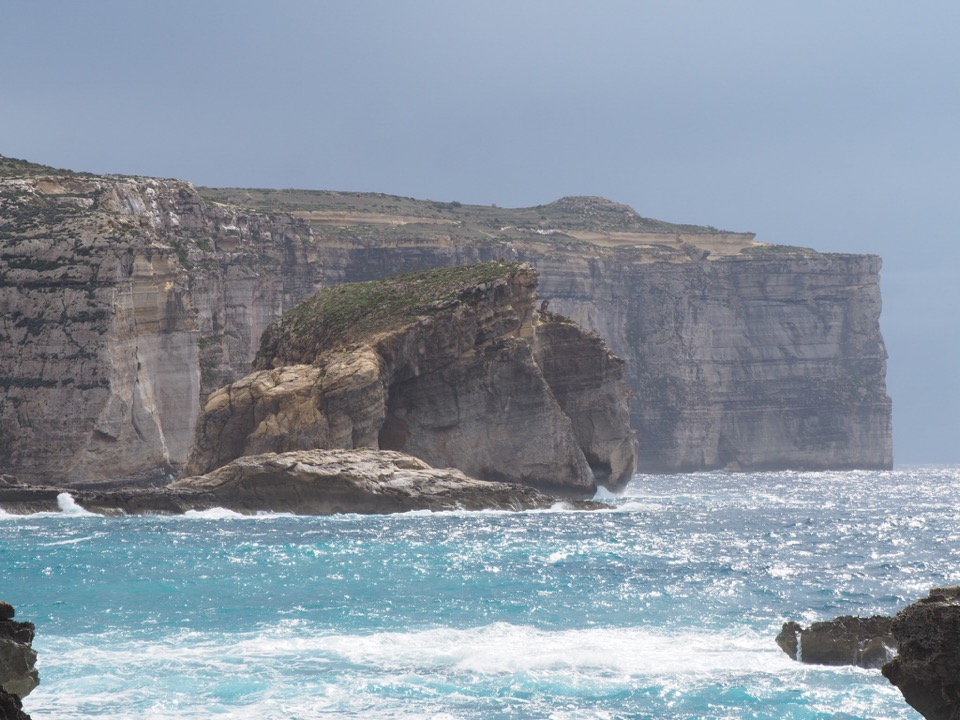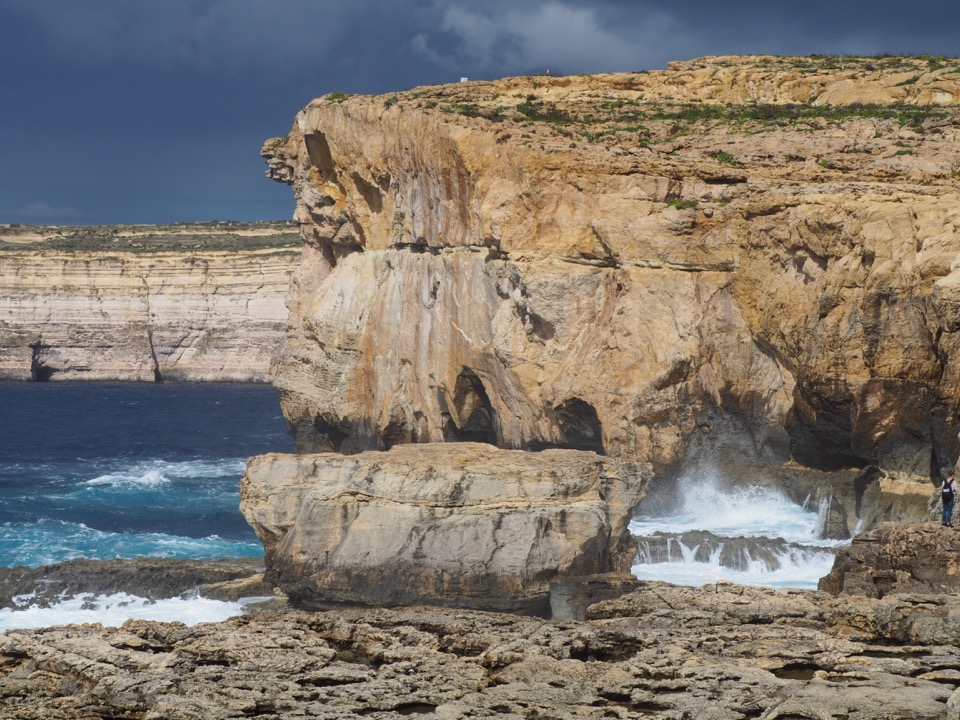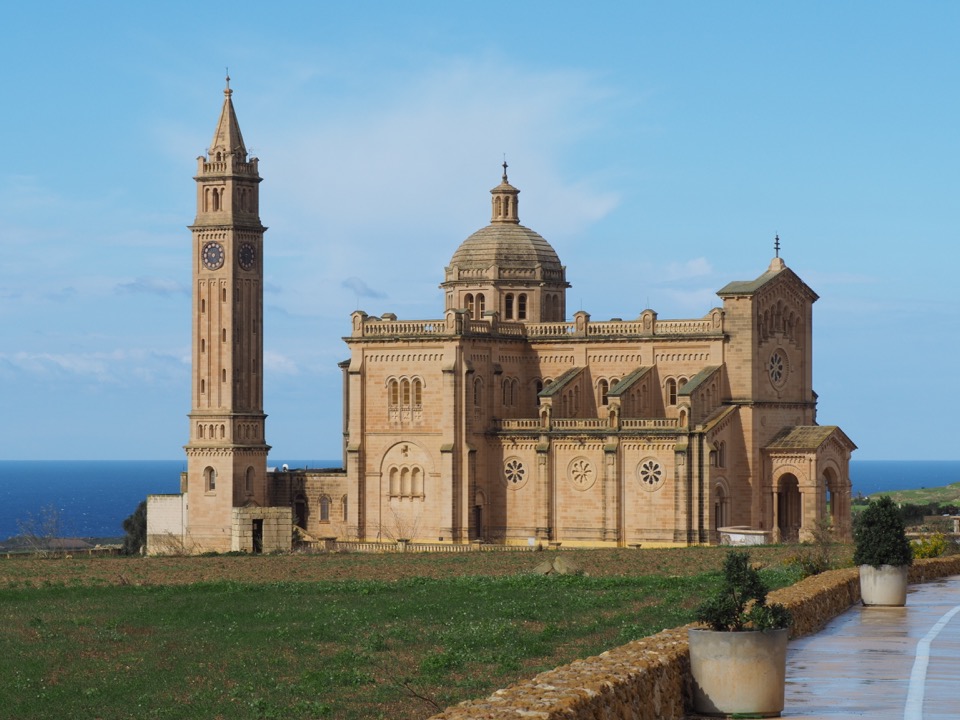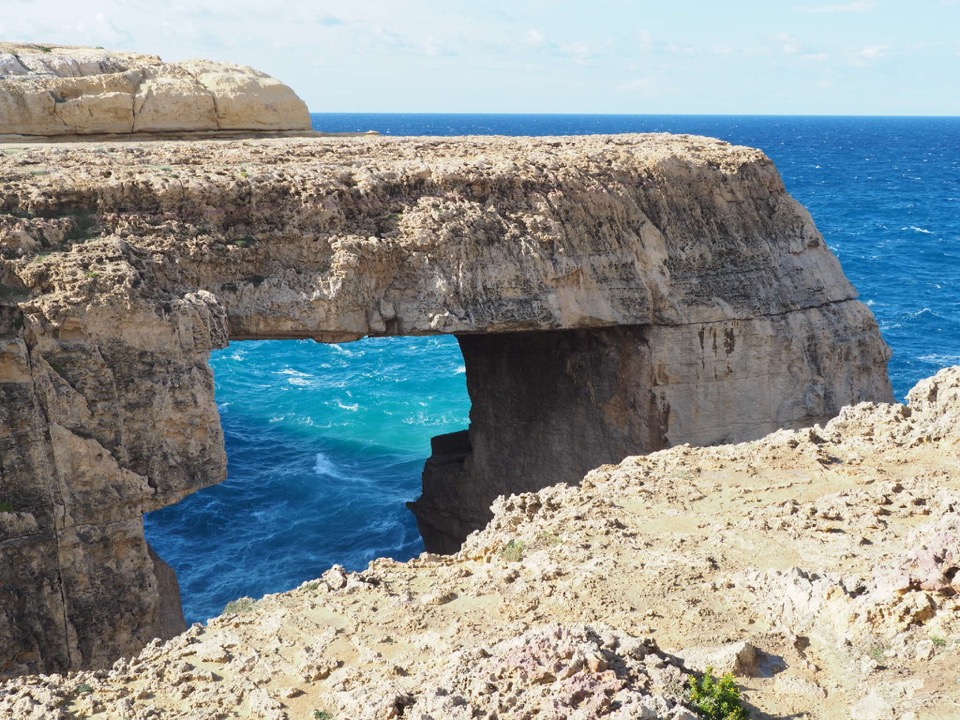 Wednesday, October 24th: Ticoeur and Titpuce wanted to go back to Mgarr-ix-Xini to bathe. I enjoyed it very much as well! Yes, because, I forgot to mention that during all of our holidays, the sea water was 23-24°C! The same temperature than in the air… Then, direction Victoria again to attend a concert in St George Basilica (the inside is worth the visit, and unlike many other churches in Malta, this one has a free access). Late lunch in Victoria and direction the ferry to Malta!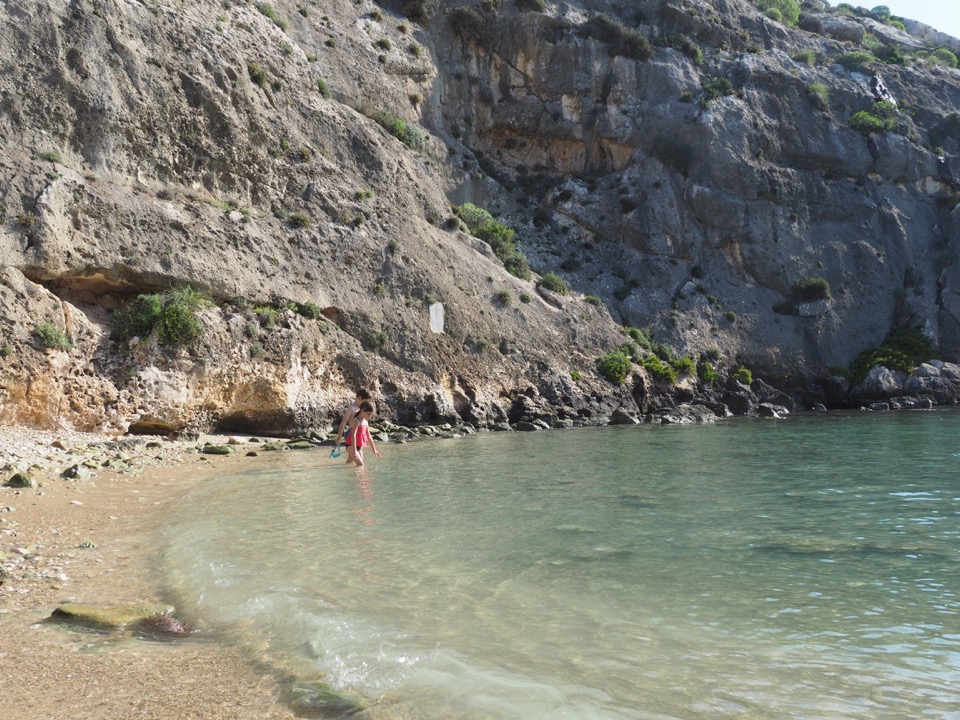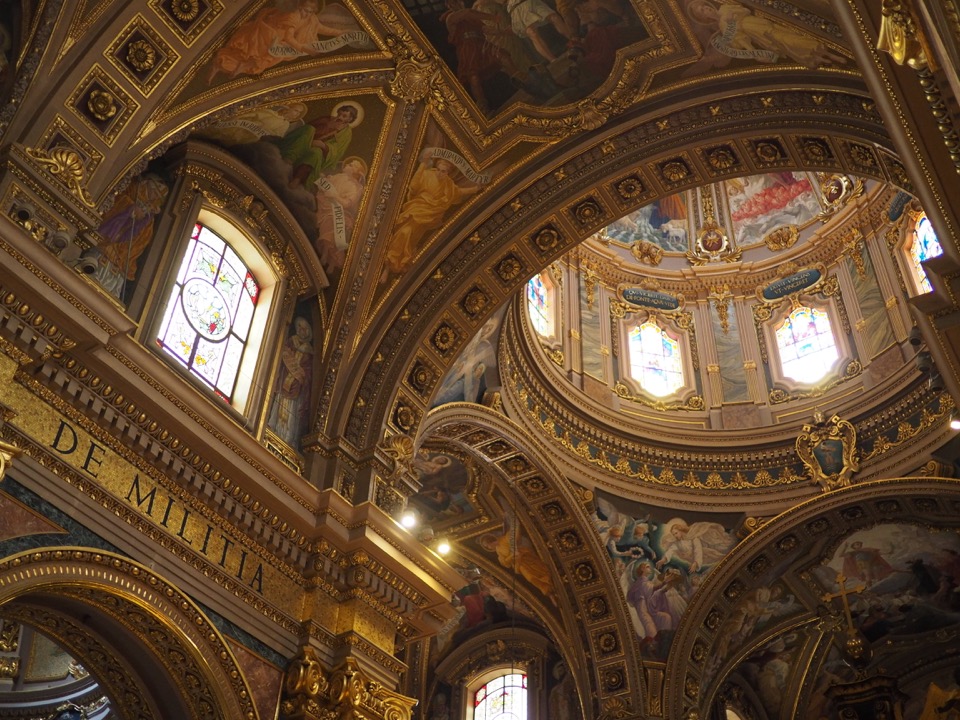 Practical information for a stay on the island of Gozo

How do you go to the island of Gozo? We arrived in the morning in Valletta airport where we rented a car. It takes about 40 minutes to go to the harbour in the North of the island. A ferry to Gozo leaves every 30 to 45 minutes and the crossing lasts about 25 minutes. Don't be surprised: you don't pay on your way there, but only on your way back (about 25 euros for a car and 4 persons).
Gozo for the kids? Ticoeur and Titpuce like little hikes, especially when the path is steep, when there is some relief and natural curiosities to observe, so they loved our walks on Gozo, especially those along the salt works and the climbing to the cave above the red beach. Concerning the bathing: be careful, some creeks or beaches are not always adapted to swim safely. There might be some tide, or a rough sea, and it's not always at the same place, so you have to see directly there. We've had a lot of wind during our stay there so for us, Mgarr-Ix-Xini creek was the most adapted for a quiet bathing time as a family.
What about our next time on Gozo? The next time, we'll do the excursion to the Island of Comino to see a beautiful lagoon with turquoise water. Of course, you have to avoid summer because this place is probably the most visited around here!
Our good addresses on Gozo:
Il-Kartell Restaurant in Marsalfon: amazing sea food and very generous plates! Roasted squid, spaghetti alle vongole and a waterfront terrace. Our favourite address!
Latini Wine & Dine Restaurant in Xaghra: also a specialist of sea food, nice terrace in the heart of the village with a beautiful view on the church.
The Cup Cake café in Victoria: perfect for a cheap lunch (good pasta plates… yes, I know, it has nothing to do with cupcakes!)
Jubilee Café in Victoria: to take a coffee on the counter or admire the vintage decoration inside before you continue your walk through Victoria.
The Black Cat Café in Victoria: for a gourmet break (muffins, carrot cakes, etc) … Too bad it's such a little place…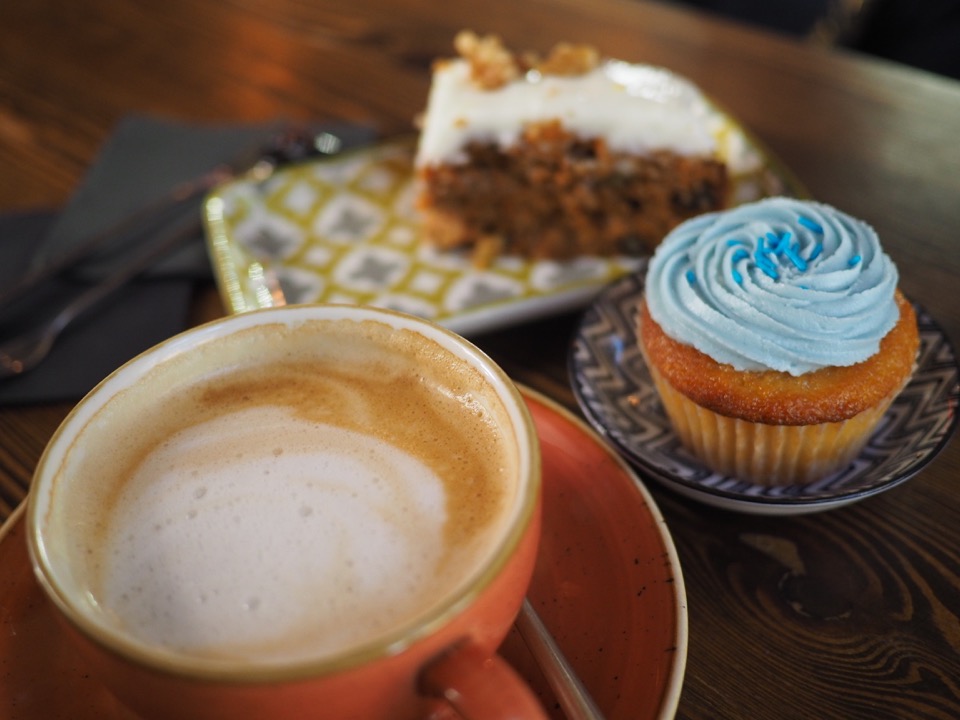 Where to sleep? It doesn't matter where you will find your accommodation. The island is very small so you can do everything, no matter where you start from. The four corners of the island are interesting so I don't have any advice as to which geographic choice you should make. The most important thing is to choose a place that you like! We were in Marsalforn where we particularly liked the restaurant choice for the evening. I won't give you the address of our apartment (Airbnb) because it was nice, but nothing more. In fact, I did the bookings last minute and the most beautiful accommodations were taken.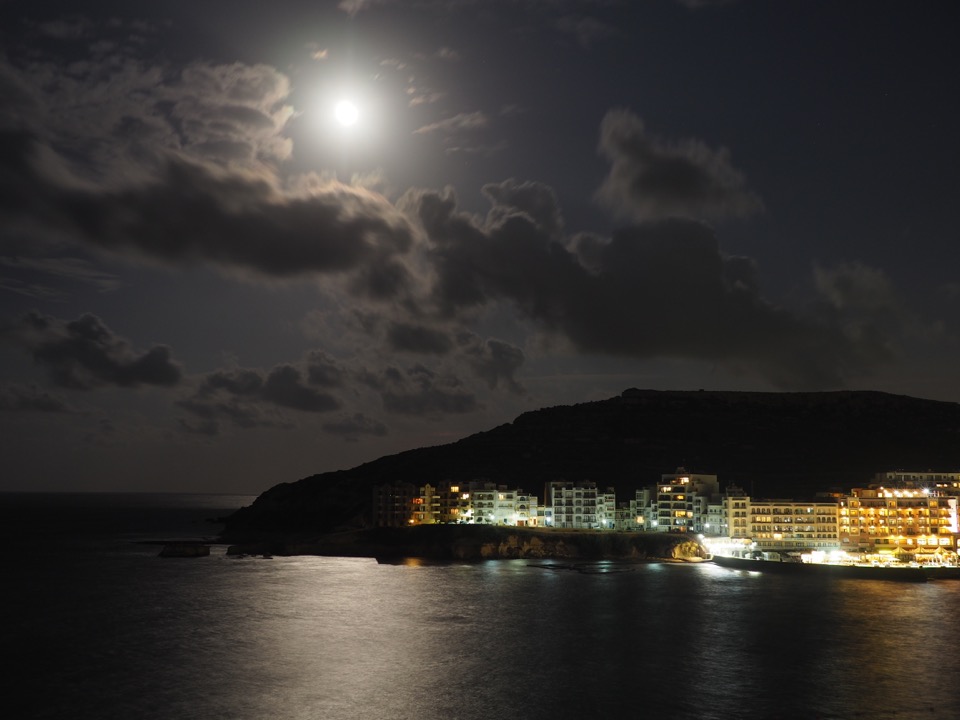 I had to wait a third trip to Malta to choose to settle in Gozo, but don't do the same mistake! I recommend Gozo even for a first trip to Malta! It's a staple and a real crush !
So? Are you tempted by Gozo?