Those who followed our adventures know it already, 10 days ago, we were in the South of Italy for a week-long trip with the children in the heel of the boot. We toured the Puglia Region, and we also made a detour to Basilicate, the neighbouring region. I was already in love with Italy, but now! This mezzogiorno region completely enchanted me! A real crush! I advise everyone to go there. For me, it's one of the most beautiful trip one can do in South Europe with a wide variety of styles, between very old villages, trulli, baroque style, architecture that reminded me of Greece or Morocco in the coastal villages; the centenary olive trees in the background, a wonderful Adriatic Coast with turquoise shaded water and finally, a delicious cooking… A dream!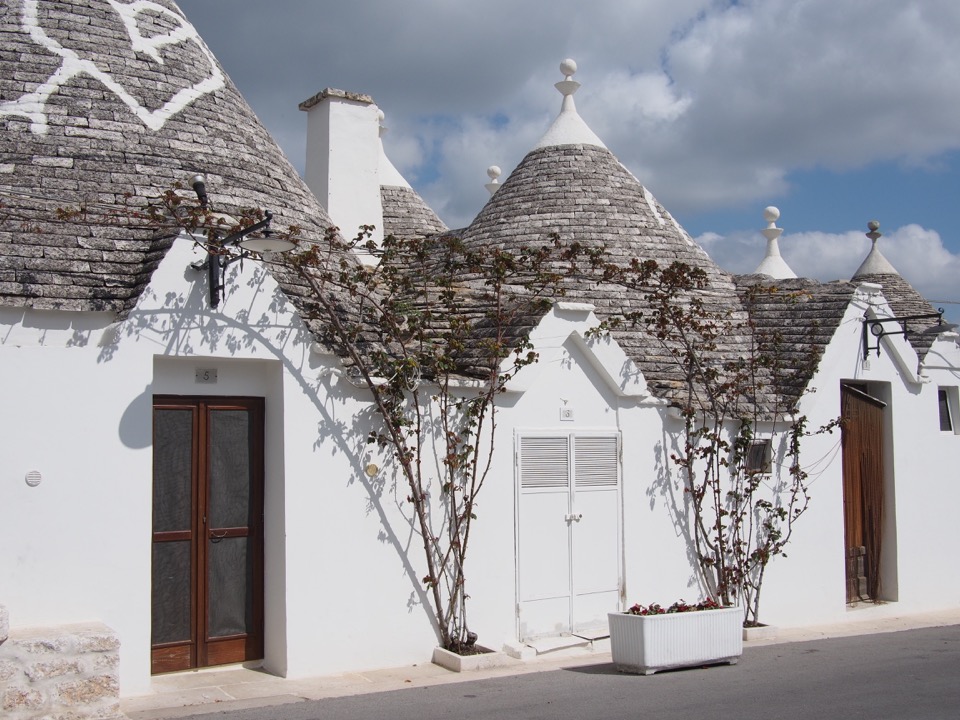 Age of Ticoeur : 3 years and a half
Age of Titpuce : 1 year
Season of the trip: mid-April to enjoy the nice spring temperatures. We had between 16 and 25 degrees with a first day that was grey, then bright sunshine. I could almost have bathed.
Duration: one week.
Transport: we had booked a flight Paris-Bari with Easyjet for about 100€ per person for a round-trip (free flight for Titpuce – you only have to pay for the airport taxes for children under 2 years old). The transport in the hold of two accessories per baby is free with Easyjet (strollers, baby bed, child car seat…): it's very convenient! Then, on the spot, we rented a car (Fiat Punto) for 23 euros a day with Budget.
Itinerary:
2 nights in Matera: wonderful old city classified in the World Heritage of Humanity. A big crush for this stop in the Basilicate region! You must see it! [2019 Edit: Some of the scenes of the next James Bond movie will be shot in Matera!]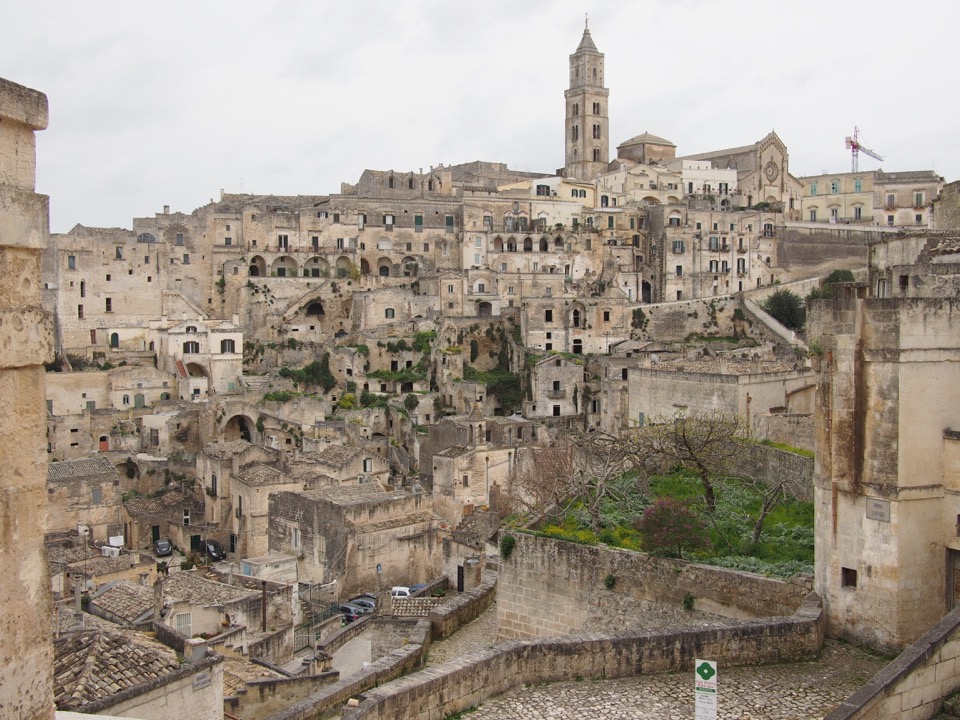 2 nights in Cisternino in a trullo, adorable little typical accommodation in Puglia. Visit of all the villages and towns around: Alberobello, Locorotondo, Marina Franca, Ostuni…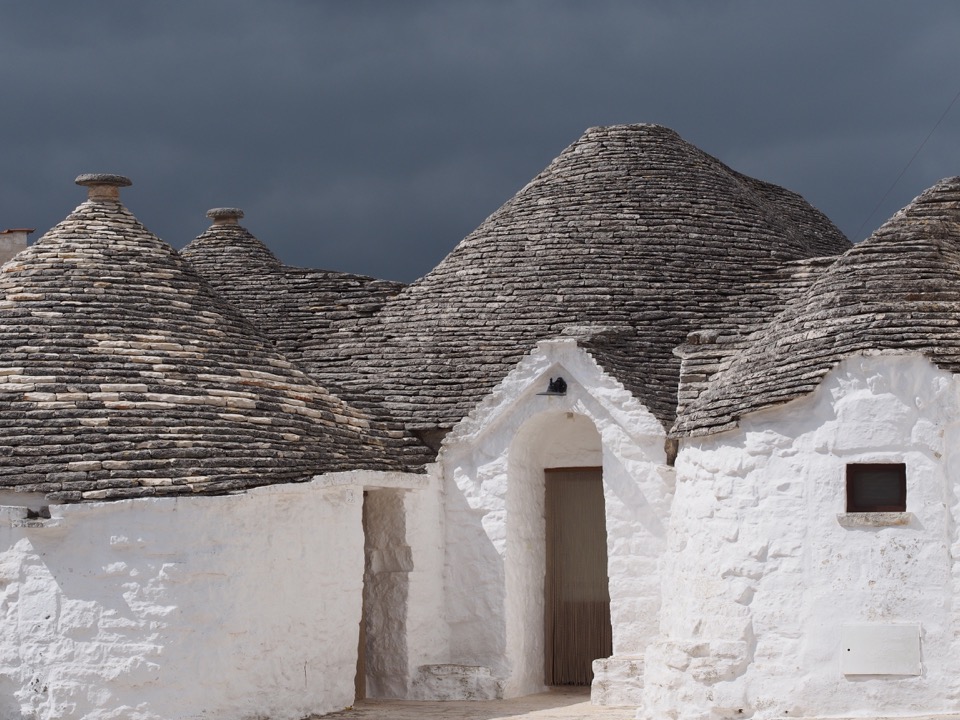 Alberobello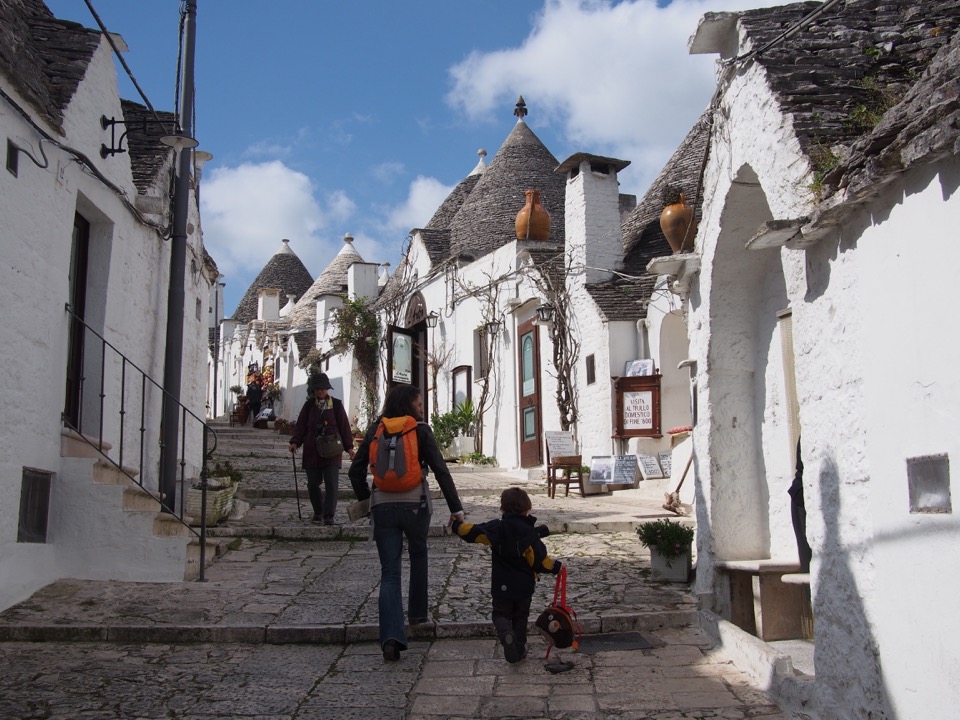 Alberobello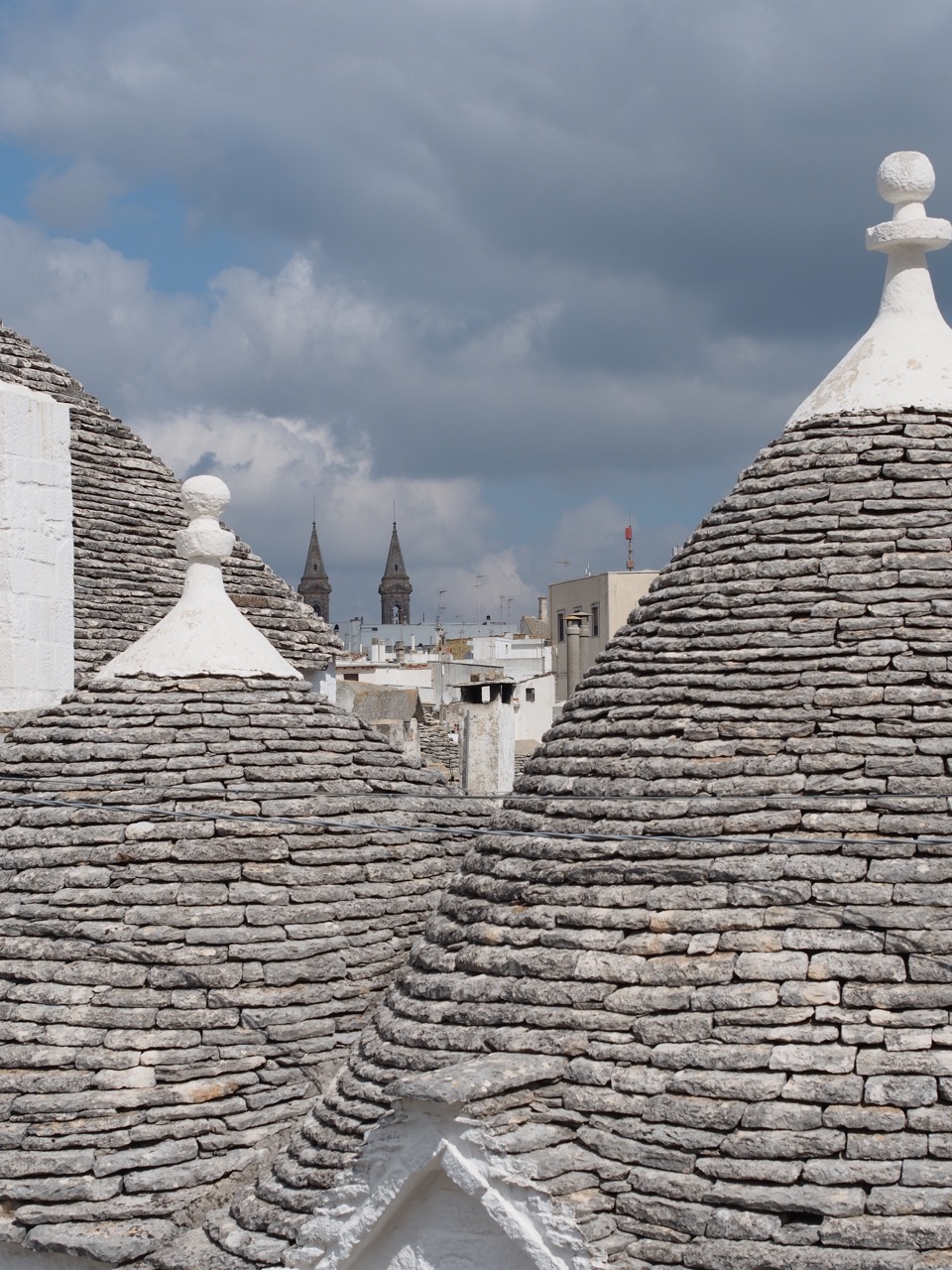 Alberobello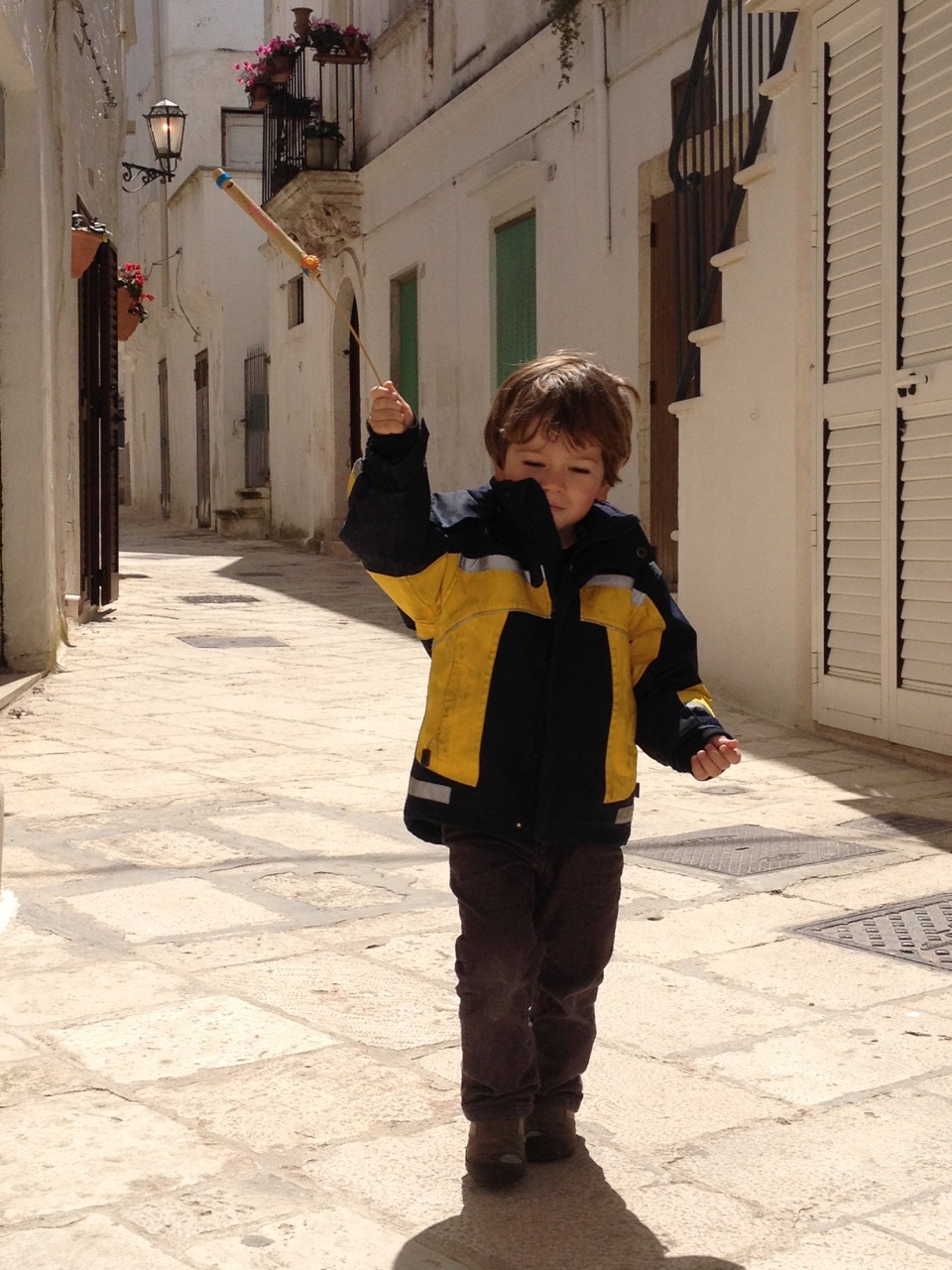 Locorotondo
Locorotondo
1 night in Lecce, the baroque city. Then, tour of the peninsula with its very beautiful coast until Gallipoli.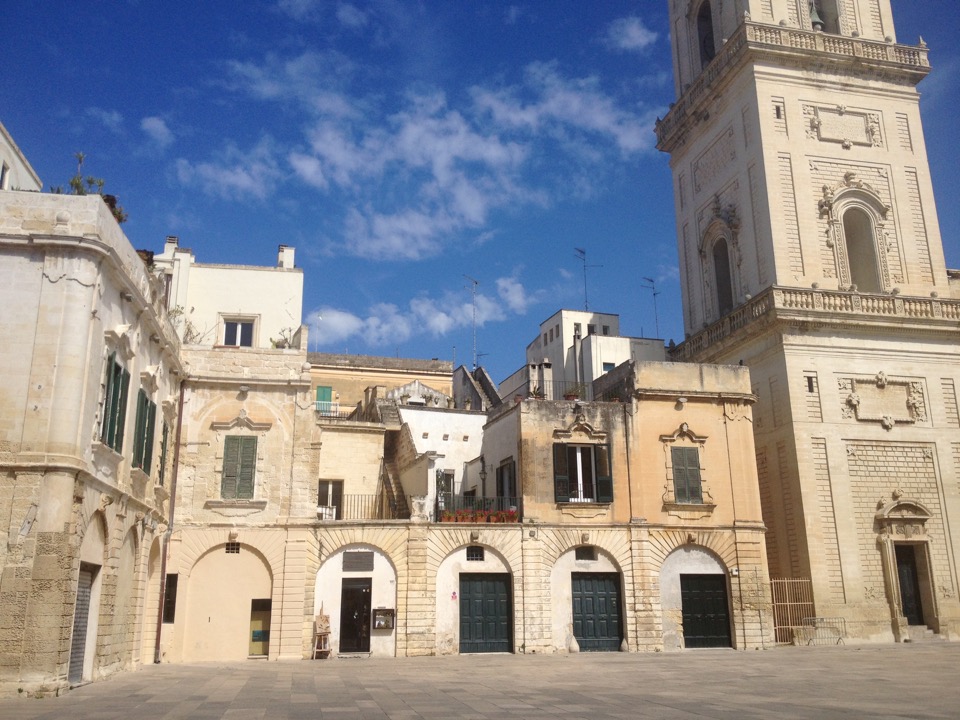 Lecce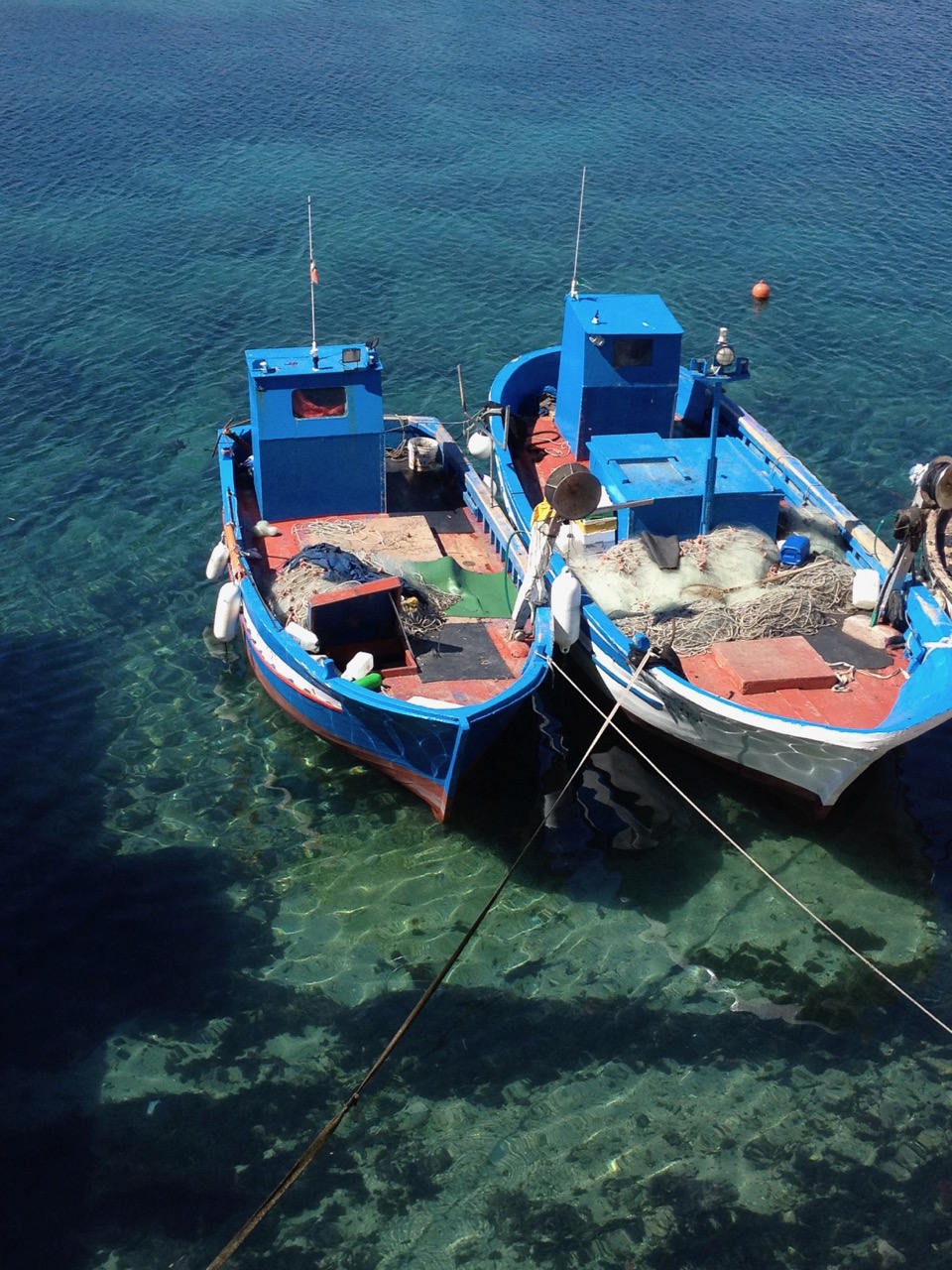 Gallipoli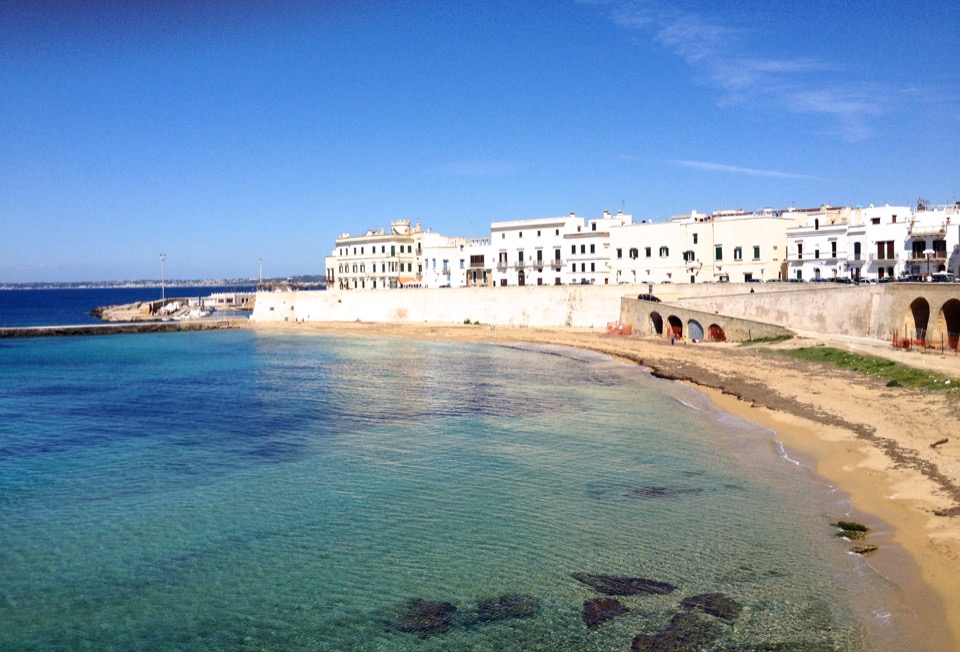 Gallipoli
1 night in Polignano a Mare, adorable village flanked on a cliff on the South part of Bari. The following day: visit of Trani on our way to Gargano.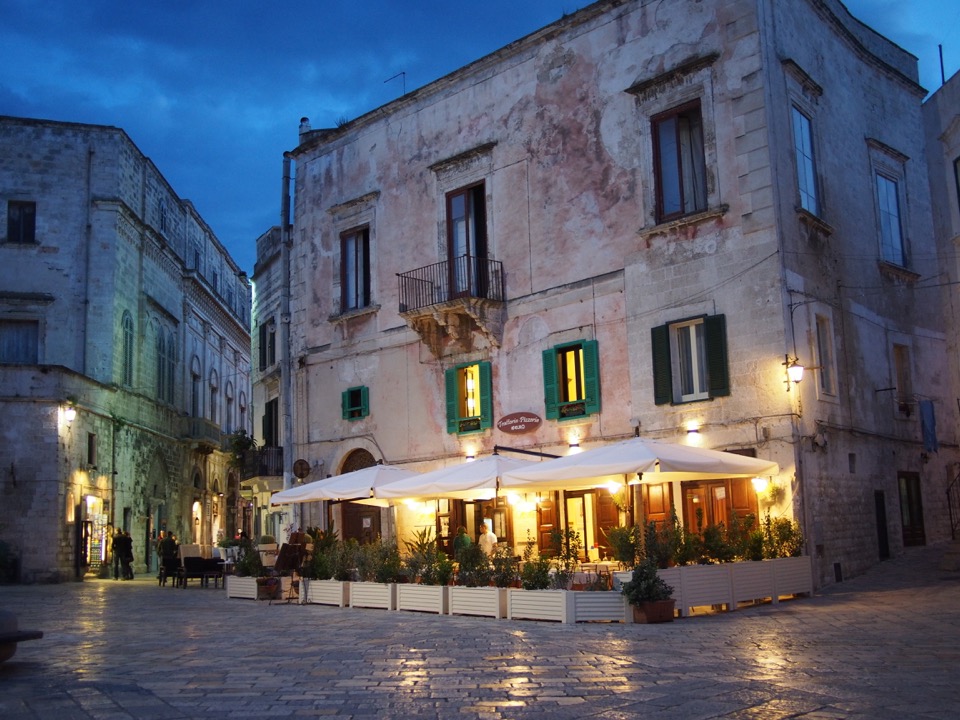 Polignano a Mare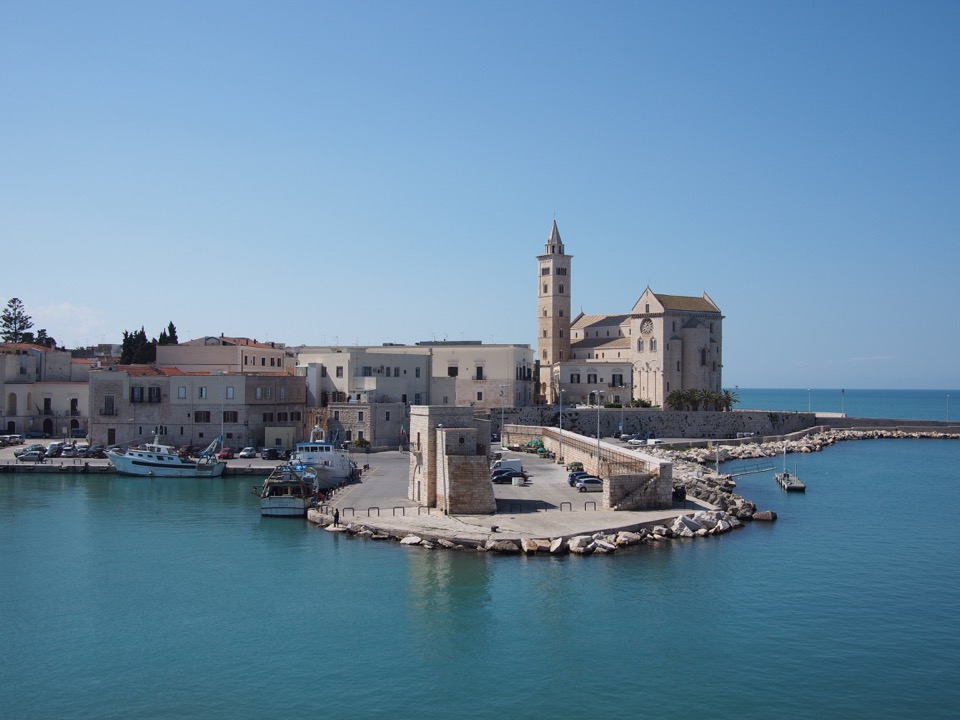 Trani
2 nights in the natural region of Gargano, in Vico del Gargano: fishermen villages, very beautiful beaches, forest… a wild environment…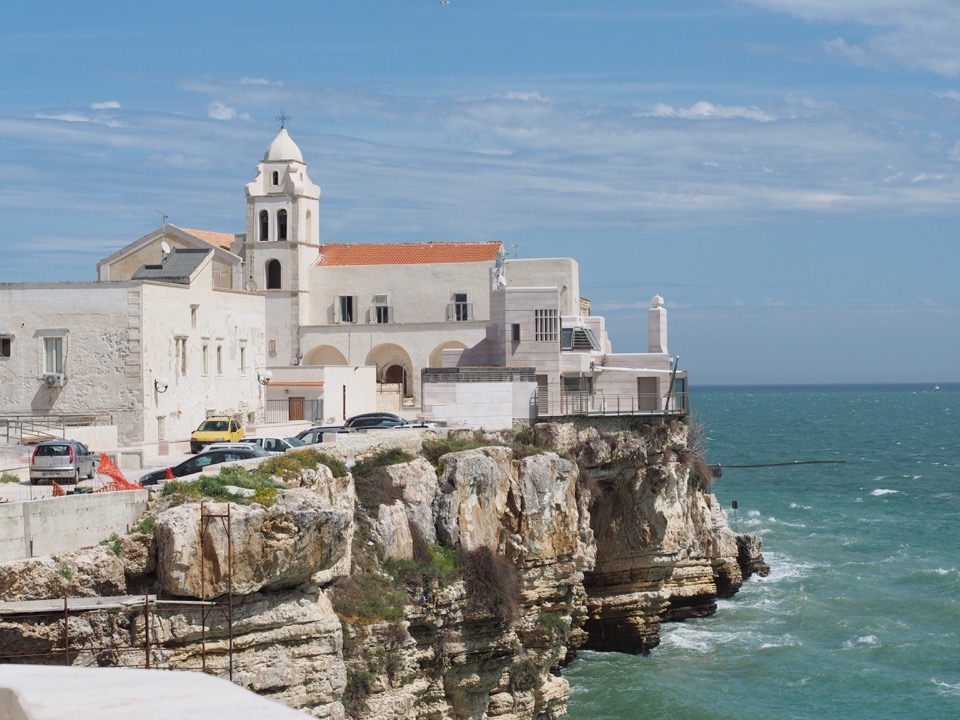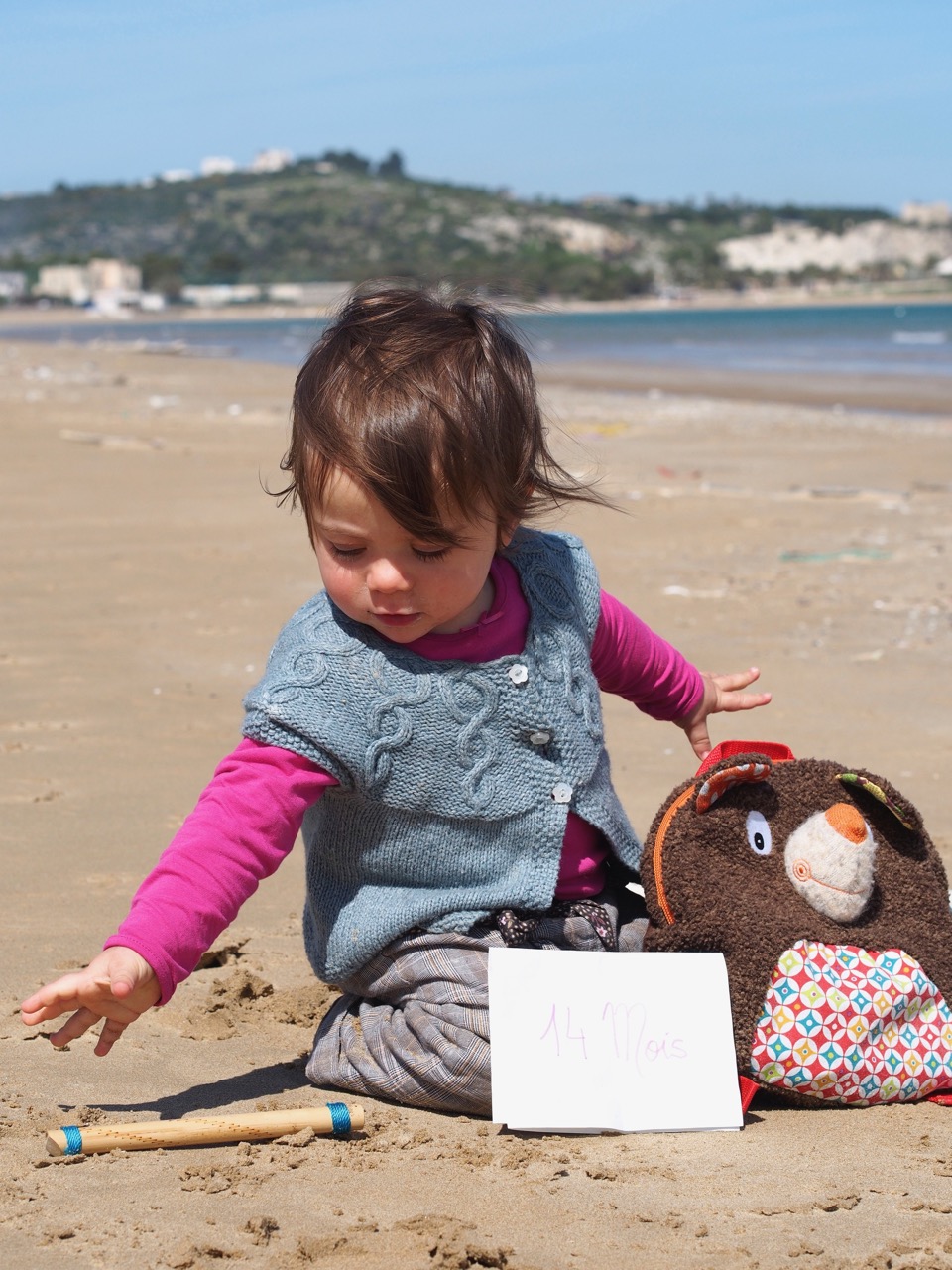 This itinerary, we improvised it the day before we left. Now, if I had to do it again, I would choose between three options:
1/ the same itinerary but shortened by the Gargano because this very wild beautiful area alone deserves a whole week and requires that you take mountain roads that Ticoeur and Titpuce's stomachs didn't tolerate. Also, with all these bends, every trip takes more time so on a week, it's too short to really enjoy the beauty of Gargano. So, I would add 1 night in Lecce and 1 night in Polignano to my initial itinerary.
2/ stay in a trullo in Cisternino or in another village of trulli and visit the whole Puglia region from only one drop point. You can do it because the distances are not too big.
3/ Consider a 2 week stay in Puglia because there really is a lot to do!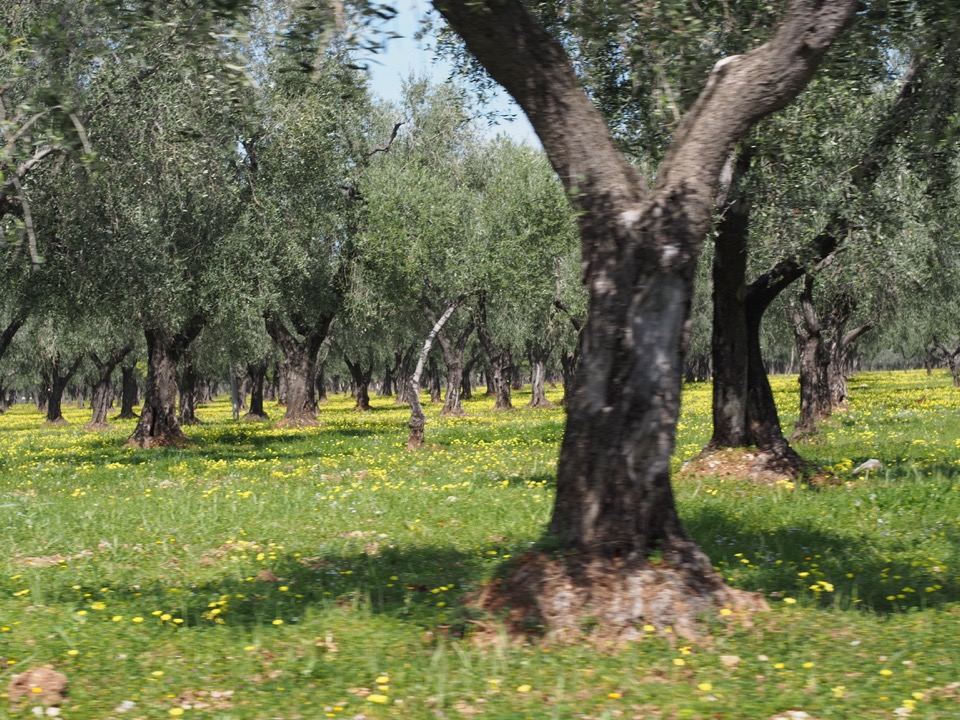 Olive trees everywhere!
Baby equipment:
We had taken our foldable baby bed for Titpuce because we didn't focus our researches on accommodations that were equipped for babies. For the rides, we used the Ergobaby for Titpuce and Ticoeur walked without a problem. This way, we managed not to be too heavily loaded, with only one suitcase per adult (as a cabin baggage) and Ticoeur brought his little "Woodours" bag to tidy his toys 😉
Good addresses:
A lot! Including:
the B&B "i setti coni" : we settled in a real trullo. It's so cute! The landlady is lovely. Address found on the Airbnb.fr website.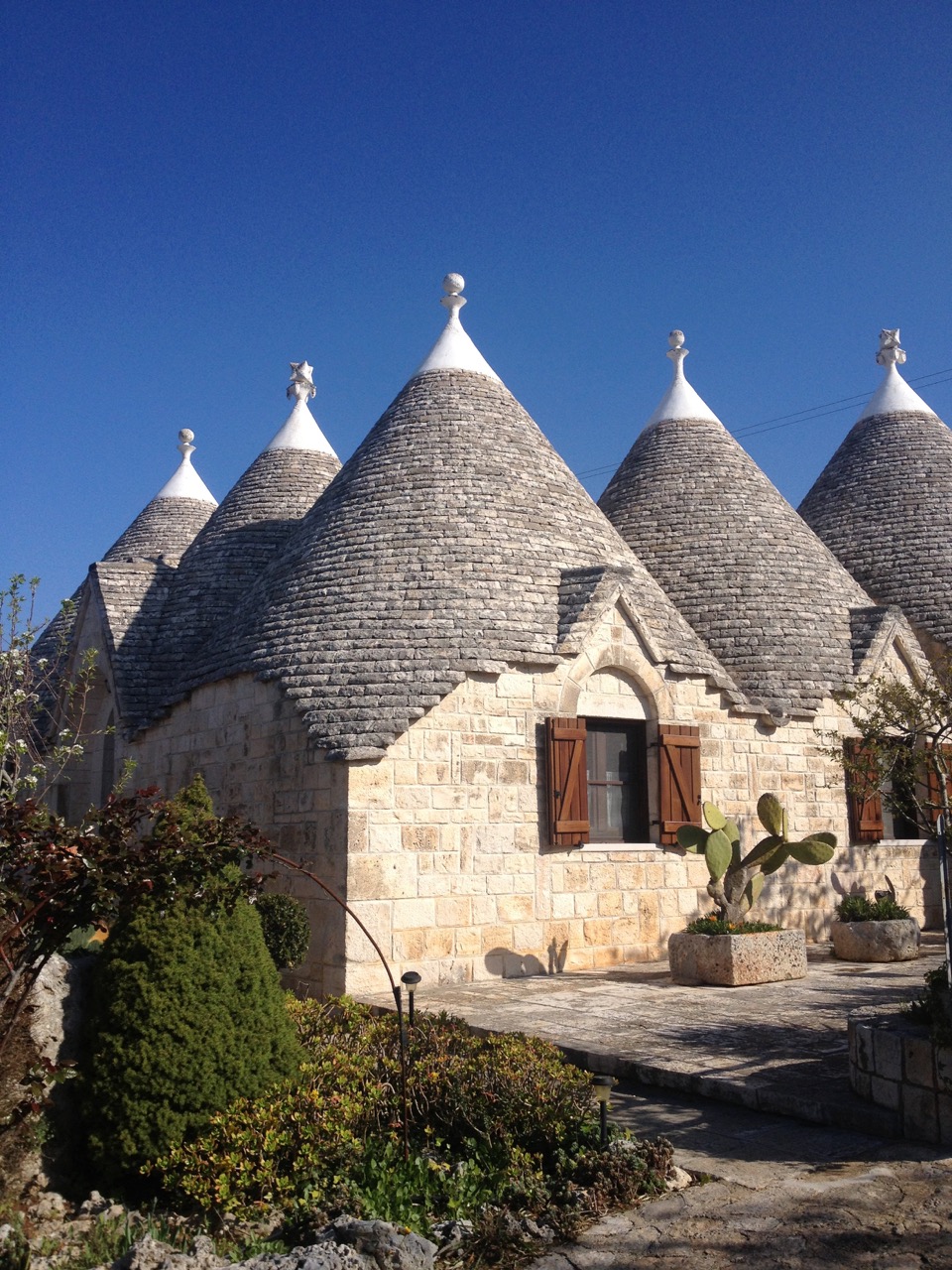 la trattoria di Nonna Tetti in Lecce (Piazetta Regina Maria): an authentic and local cooking in a typical setting, with a very reasonnable price.
the Osteria dei Mulini in Polignano a Mare: very delicate! Don't hesitate to taste the carpaccio of octopus.
il Terrazzino in Matera: a restaurant that is touristic for sure, but we ate very well for a very affordable price: 4 euros for a pizza and 6 euros the delicious dish of pastas shaped like olive tree leaves! Very beautiful location in the old town.
The "baby pros":
Ticoeur tested and approved all the playgrounds of Puglia 😉
He walked without a problem because the old villages gave him the impression of an adventure: stairs, passages, tunnels, little bridges…
Ticoeur loved the visit of a cave (Castellana) which I'll tell you about again later
The historic city centres are only for pedestrians or with very limited traffic so it's really appreciable for a family stroll.
The children liked the breaks on the beaches of the coast: play in the sand and soak the feet in the sea.
Ticoeur and Titpuce loved the Italian cooking!
We often had a baby chair in the restaurants
The car steps are short: between ¼ of an hour and about 2h top. We put the 2 hour trips during nap time.
The "baby cons" :
As I mentioned above, the only damper of our trip was the road in the Gargano area: the children were car-sick because there were only mountain roads in the wild part of Puglia…
I had already mentioned it: in Italy, I don't like the offer of baby food-jar (too much meat and not enough vegetables). So, for Titpuce, we had brought a couple of baby dishes from France and we also gave her what we ate (she loves pastas!). Otherwise, concerning yoghurt, cheese, compote, baby formula, we find the same products as in France.
What about you? Are you tempted by the Puglia region with your family?