If you travel with a baby Scotland is a destination I often recommend for the summer holidays because the temperatures are mild and the landscapes are gorgeous. We loved our family holidays in Scotland and we will return there for sure because we are far from having seen everything! With all its castles, lakes and mountains, Scotland has something to make young and old ones dream! For our first road trip in Scotland, we focused on the Highlands and Isle of Skye.
Age of  my son: 11 months
Period: August 2010 (temperatures were around 18 degrees and we only had one day of rain! Lucky!)
Duration: 10 days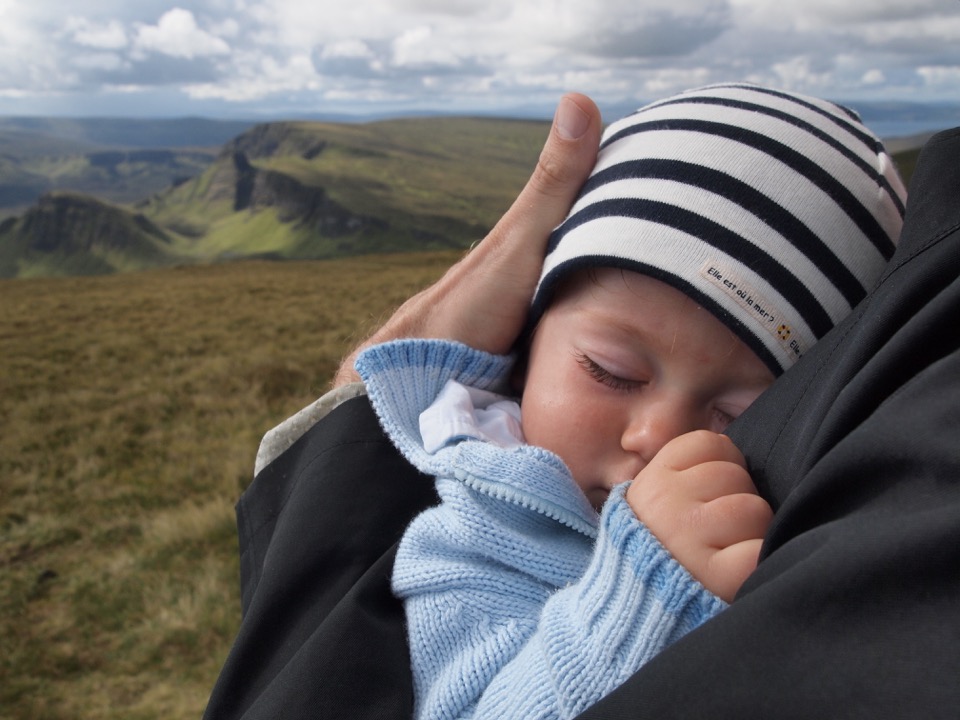 Itinerary for a 10 day road trip in Scotland:
Arrival in Glasgow –> we directly went to Edinburgh
2 nights in Edinburgh
3 nights in Glencoe (for hiking)
1 night in Dunvegan on Isle of Skye
1 night in Flodigarry on Isle of Skye
1 night in Plockton
1 night in Crianlarich in the Trossachs
1 night in Glasgow : a stroll in West end and visit of the Burell collection in Pollok Country Park (8000 art pieces!).
Road trip in Scotland with a baby: our hints, our hikes, our best-of:

Edinburgh
We visited the old town and we had a bucolic walk in Dean Village along ther river. Then, we climbed to Arthur's seat (1 hour) for a view over the city. If you stay longer than us in Edinburgh, I recommend you read the article about the best of Edinburgh by Globetrotting.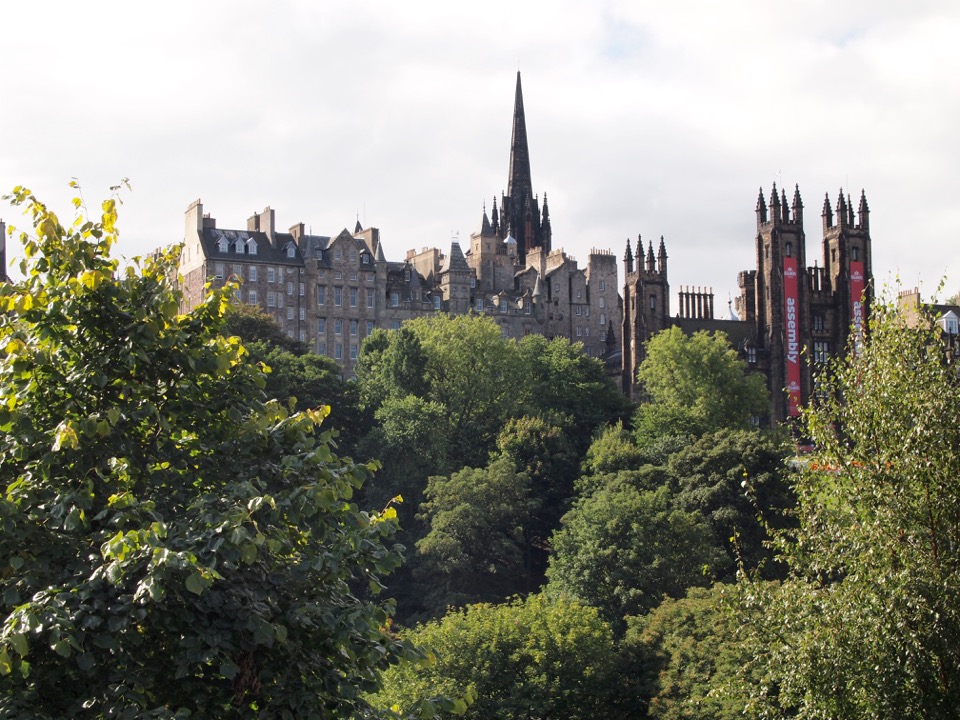 Glencoe
We climbed the Pap of Glencoe: it took us two hours to get to the summit carrying Ticoeur in a baby wrap. Picnic break and descent. "Papa Voyage" carried our baby on the way up and I carried him on the way down. Wonderful landscapes on the mountains, the lochs… We went back to the B&B to let our sweet baby take a nap !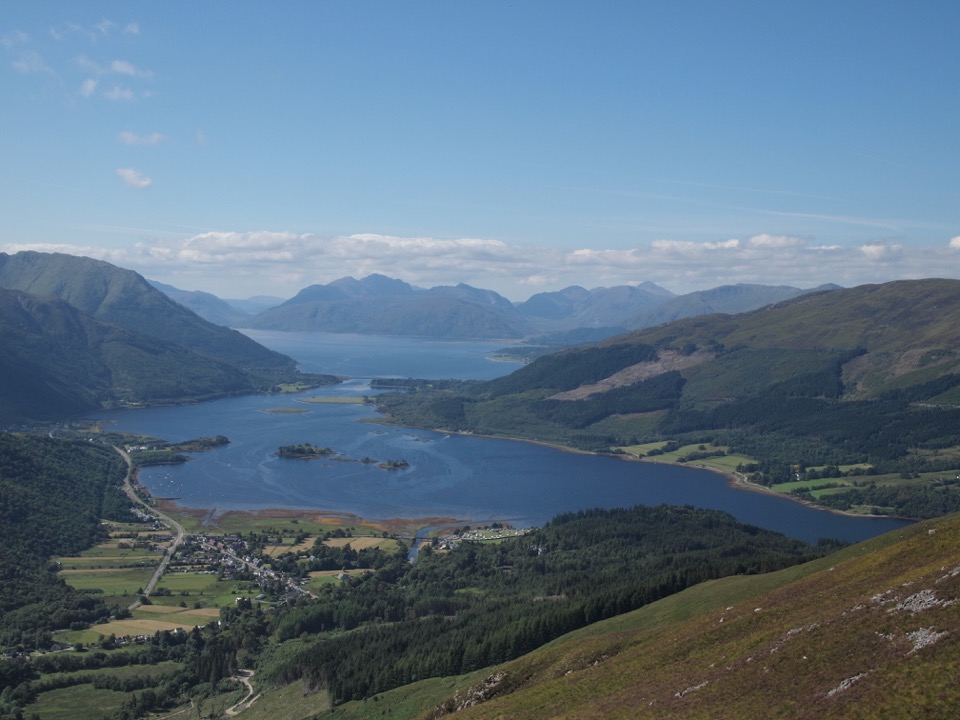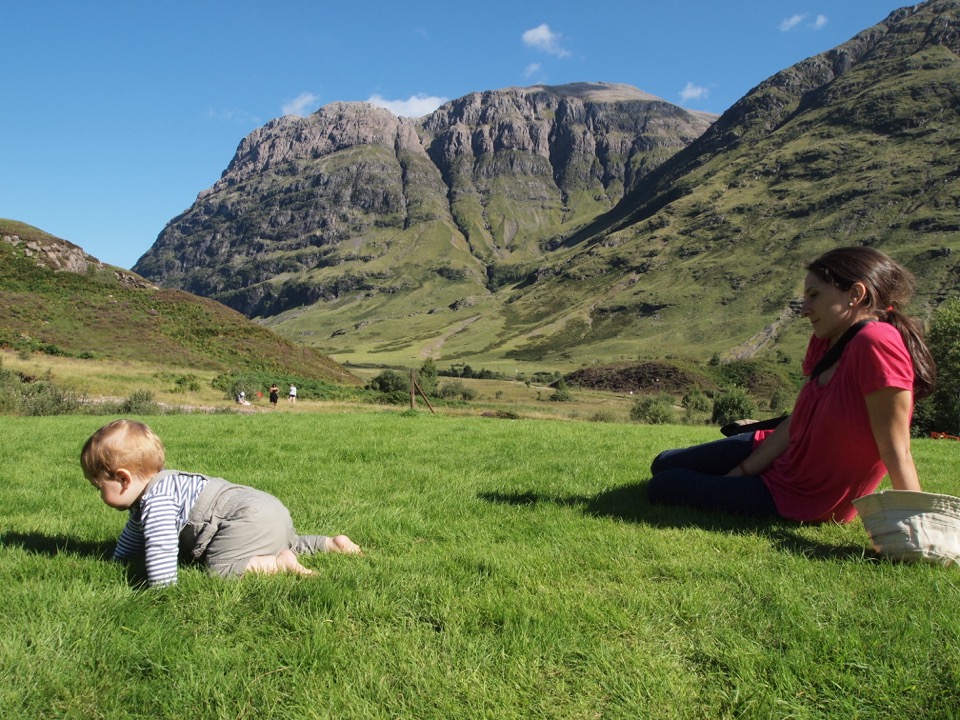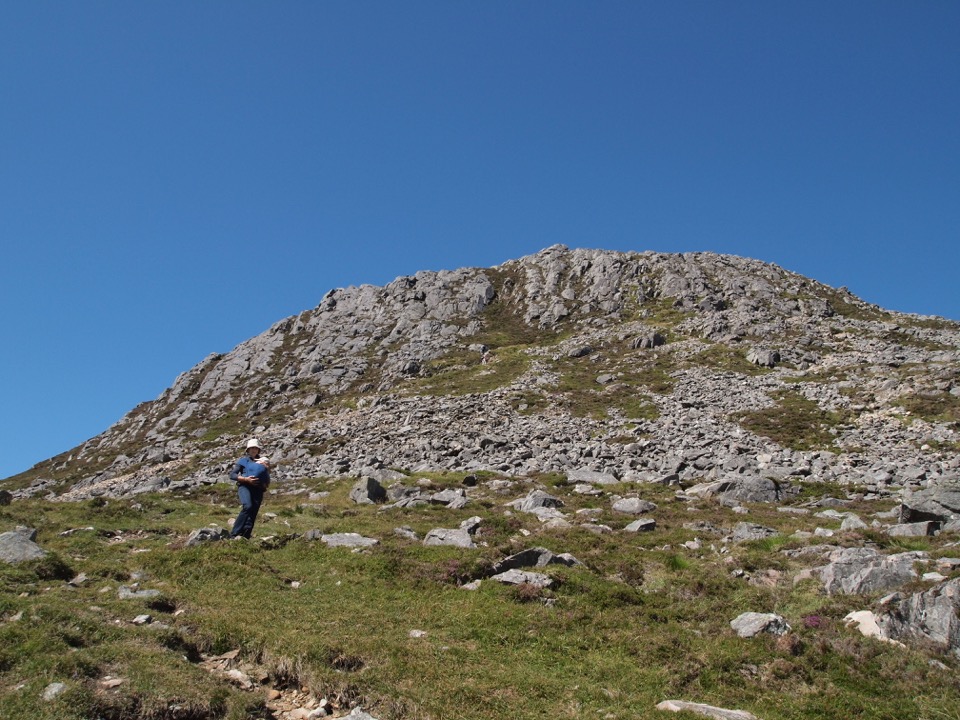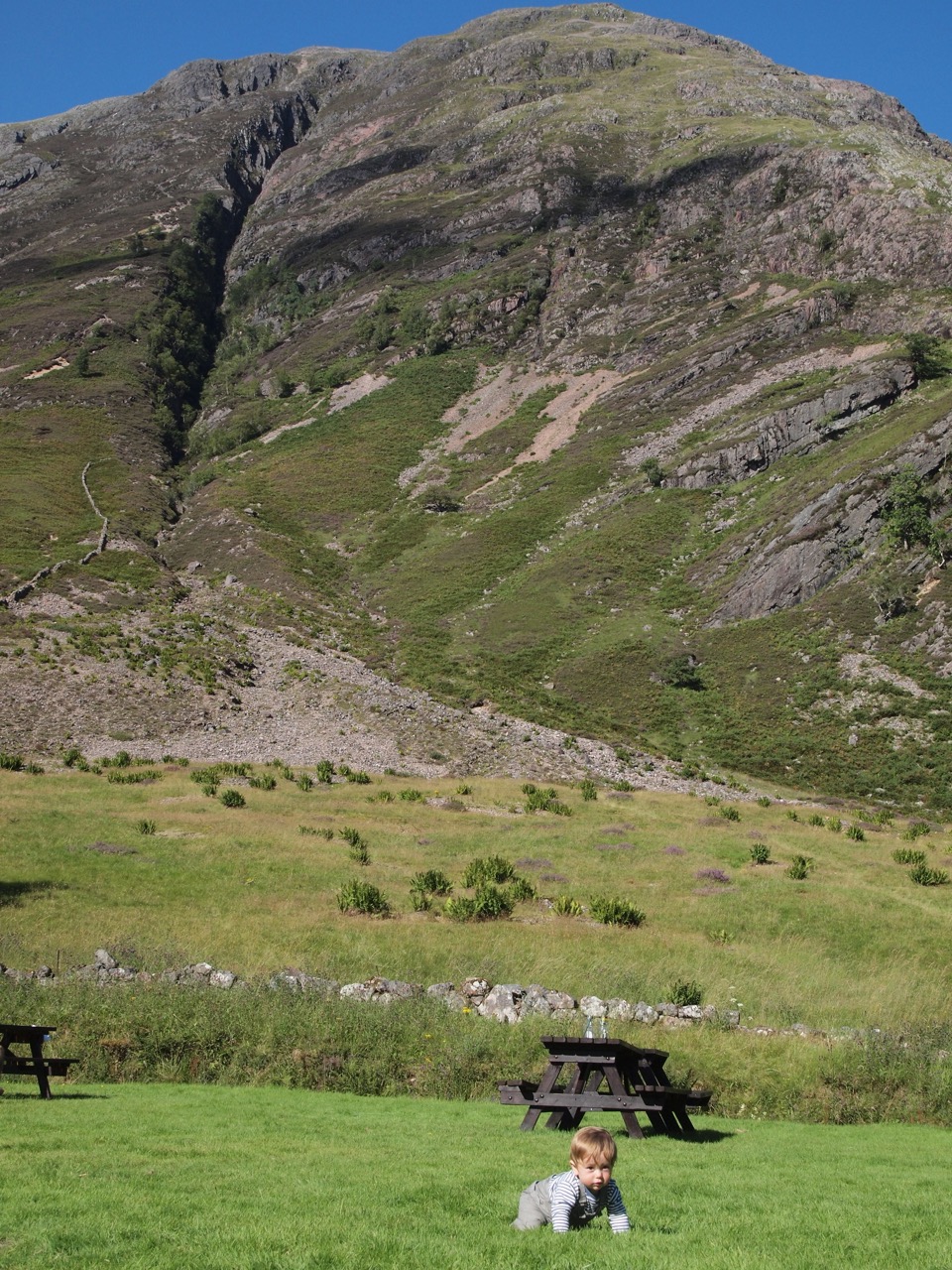 Isle of Skye
Our favourite part in Scotland! Everything is beautiful on this island! We wanted to photograph every stone, every cliff, every sea view! Beware: the roads are sinuous! But fortunately the Scots are very polite and drive with a lot of courtesy! The most beautiful places on Isle of Skye :
Neist Point
We did a hike in Talisker near beautiful cliffs (note that you can't visit the distillery when you're with children.).
Quirraing hike: it took us 1 hour and a half. A true paradise ! We stopped at the Kilt Rock waterfall that falls into the sea.
Old Man of Stor: a 1 hour and a half walk.
Eilan Donan Castle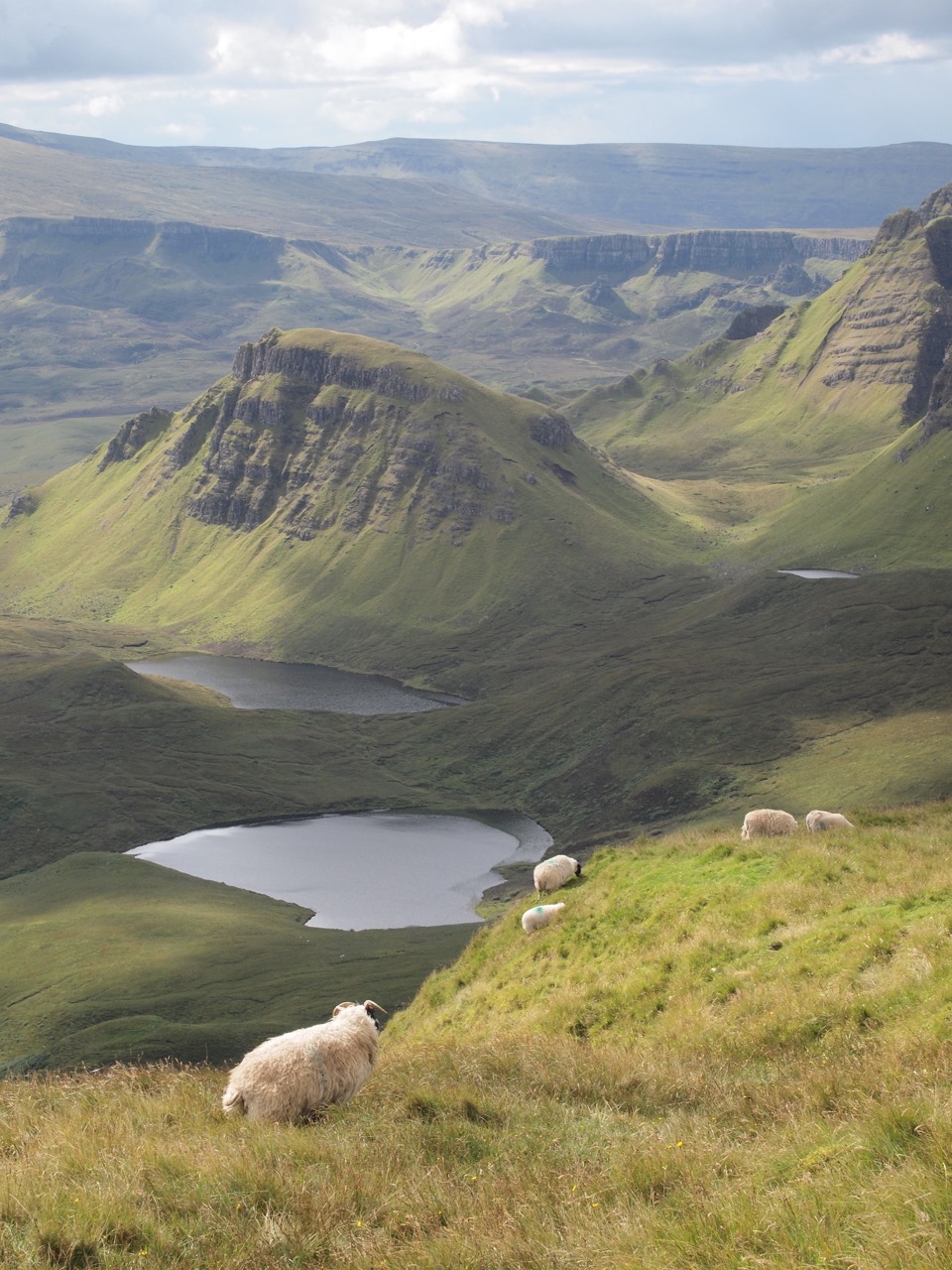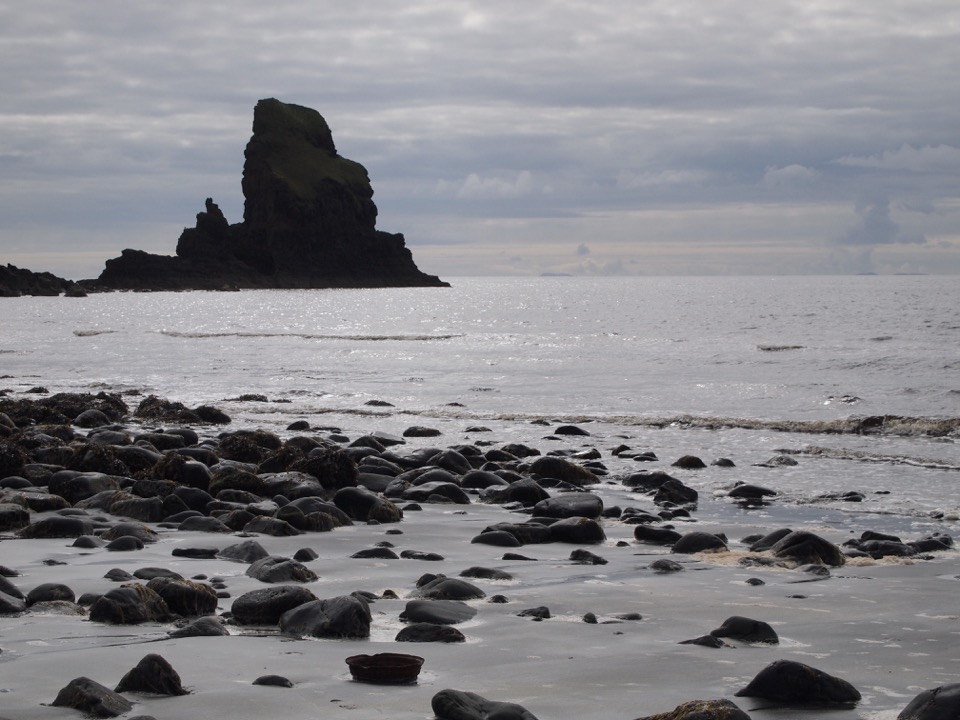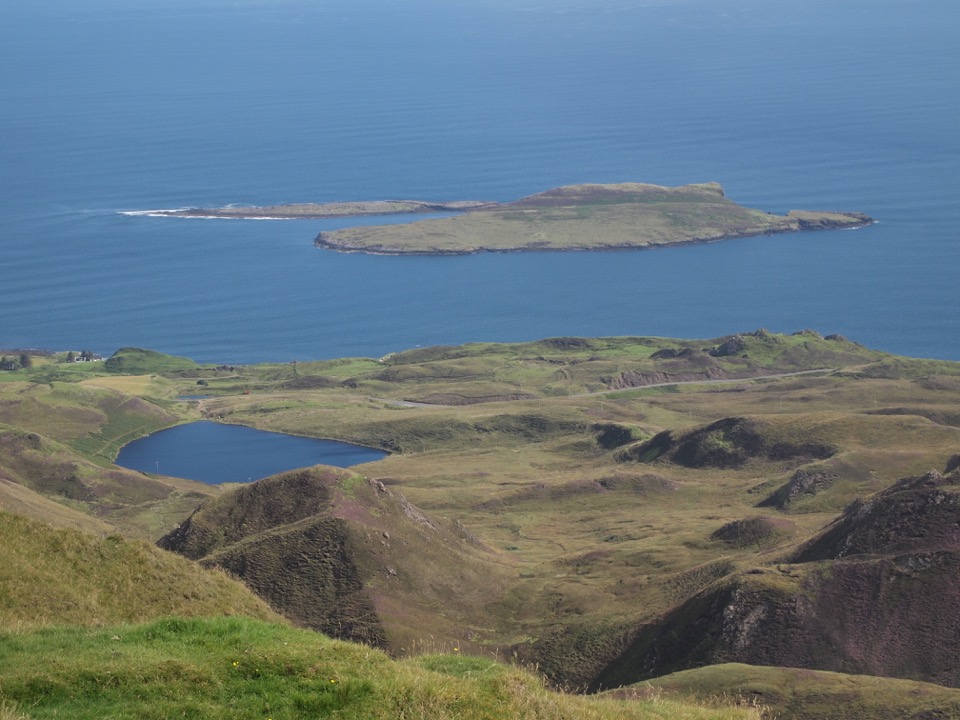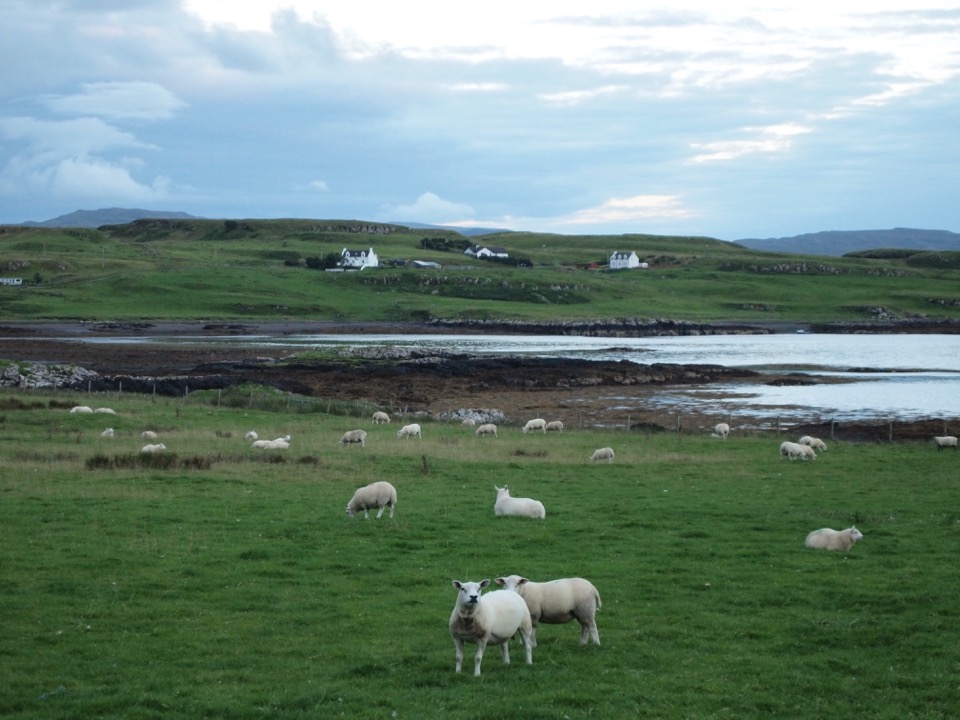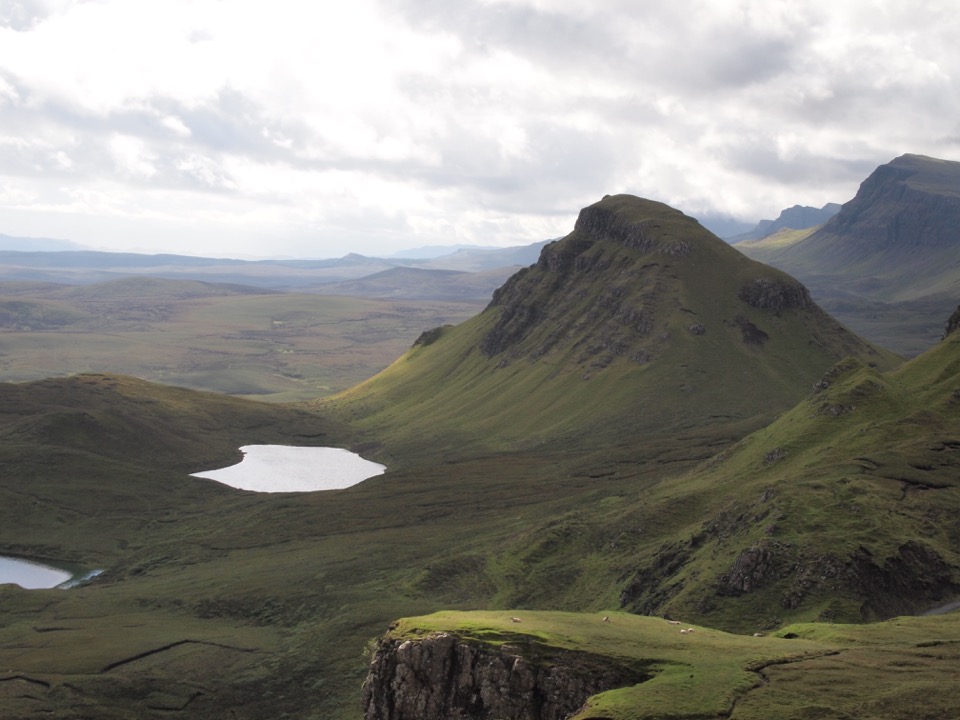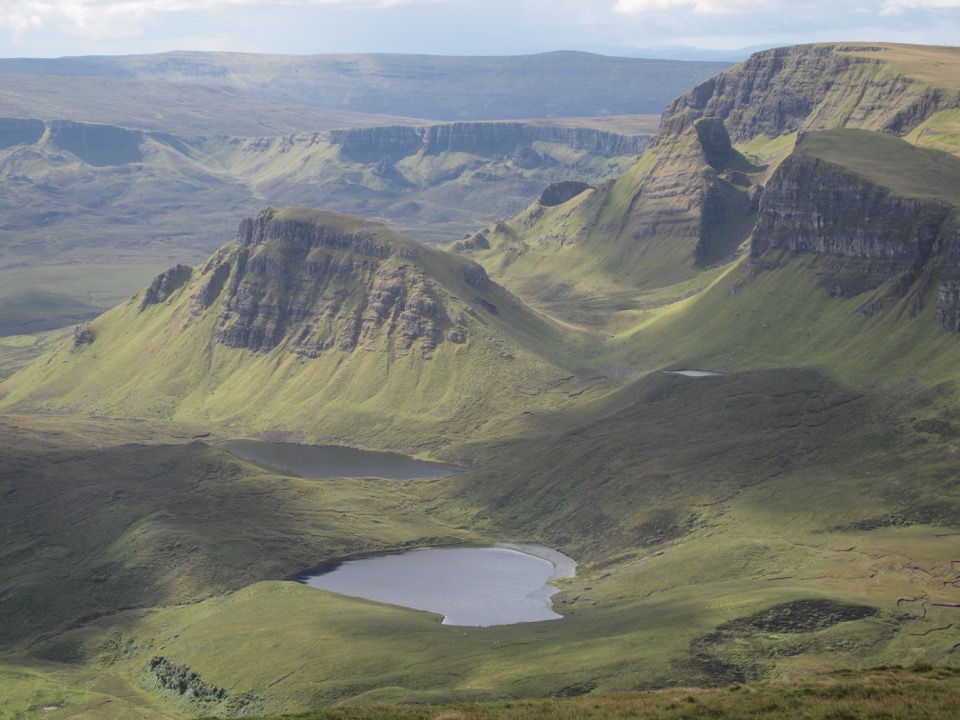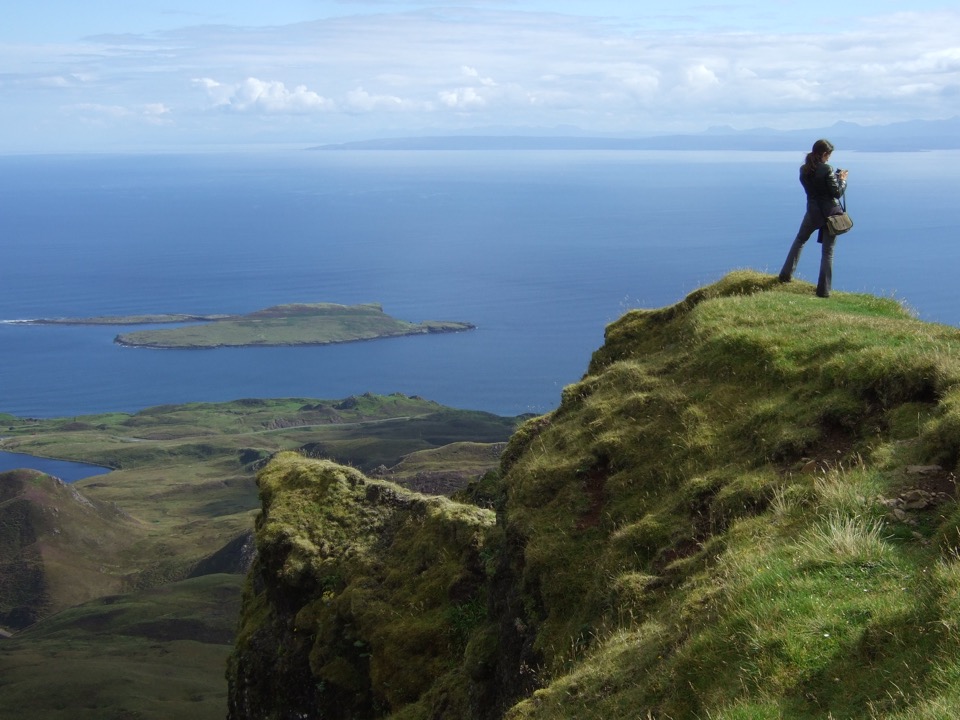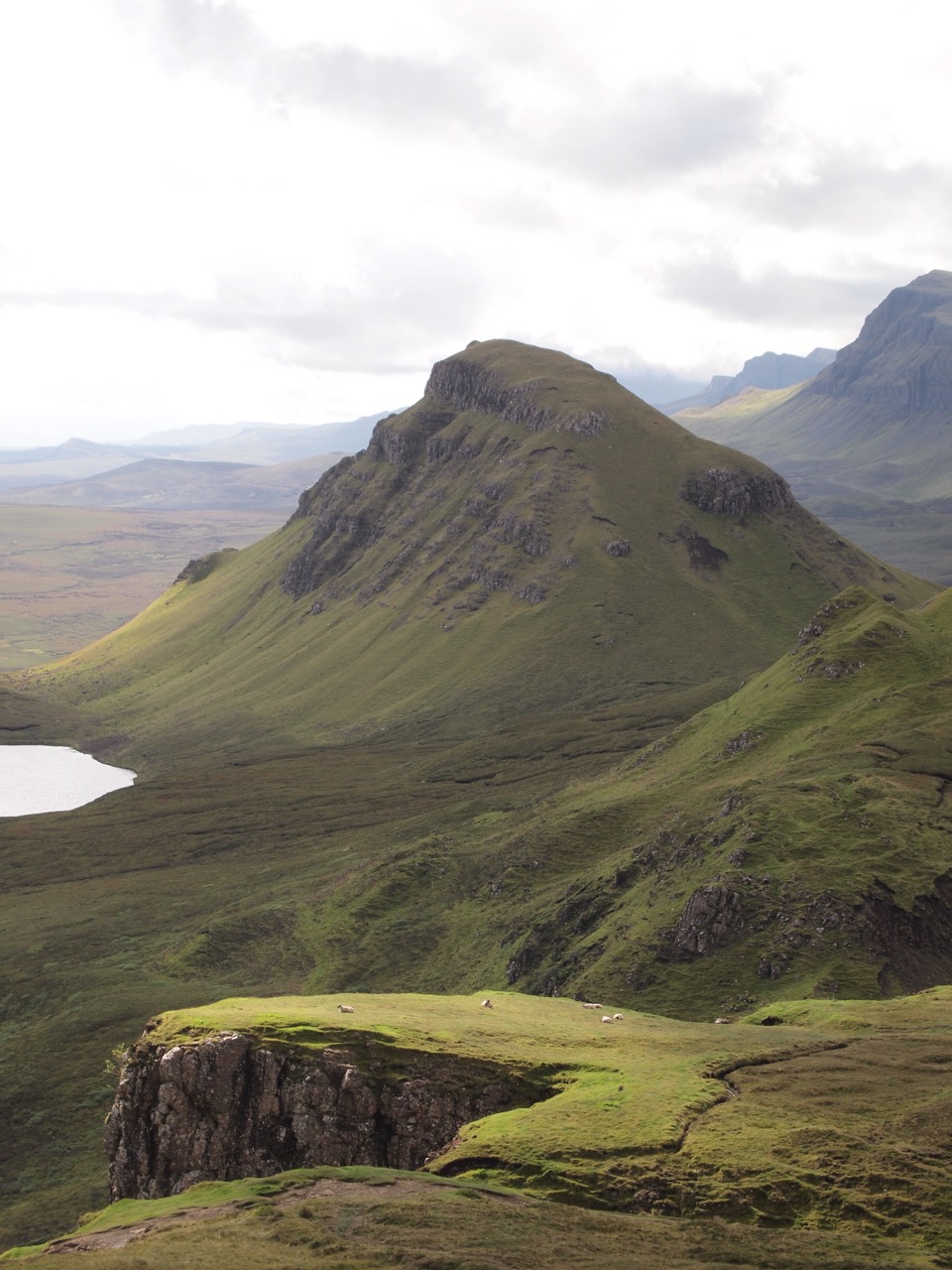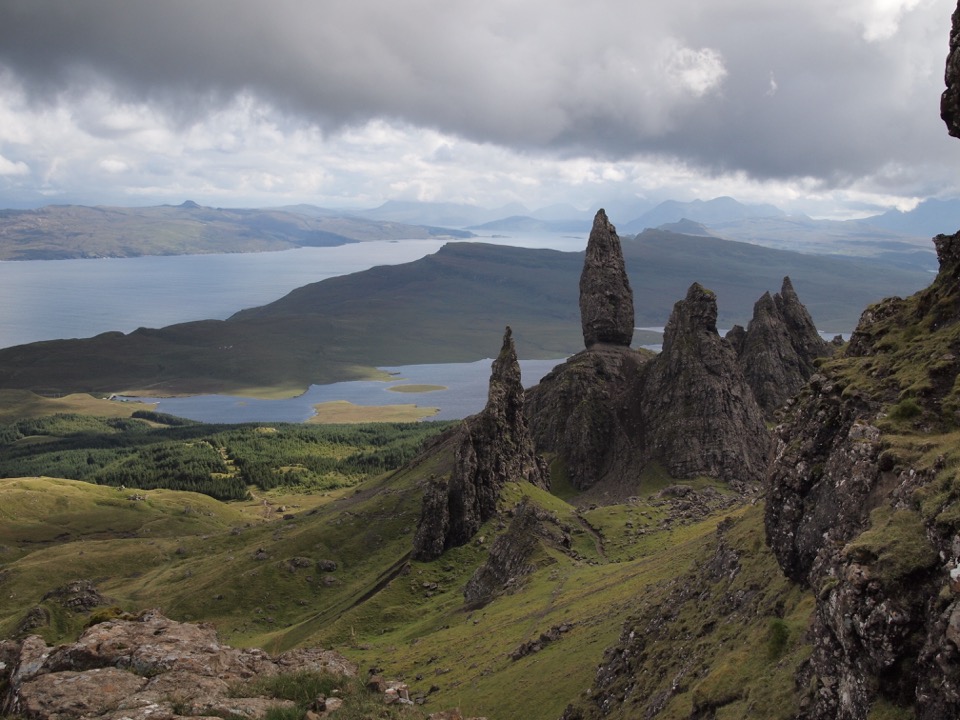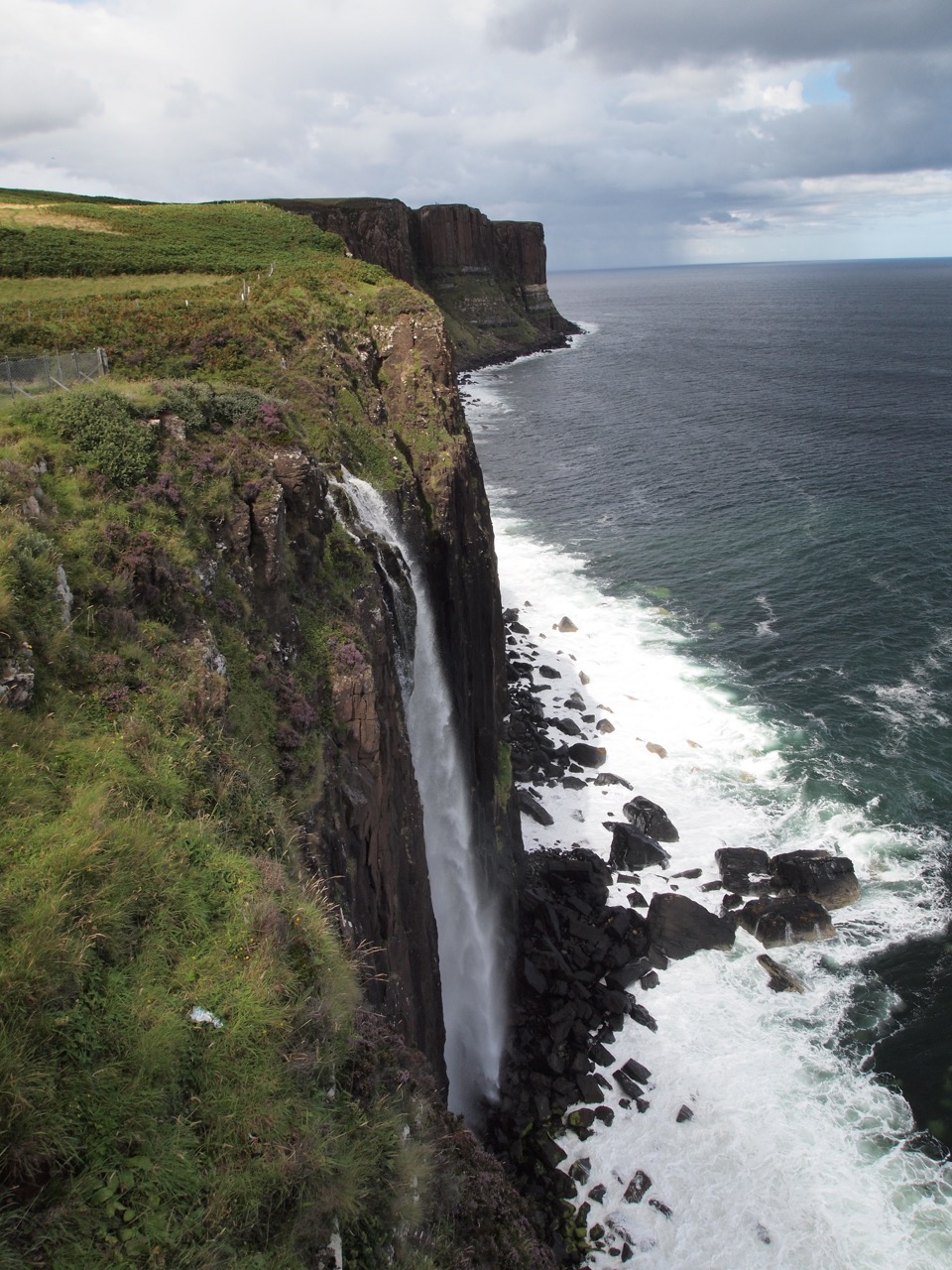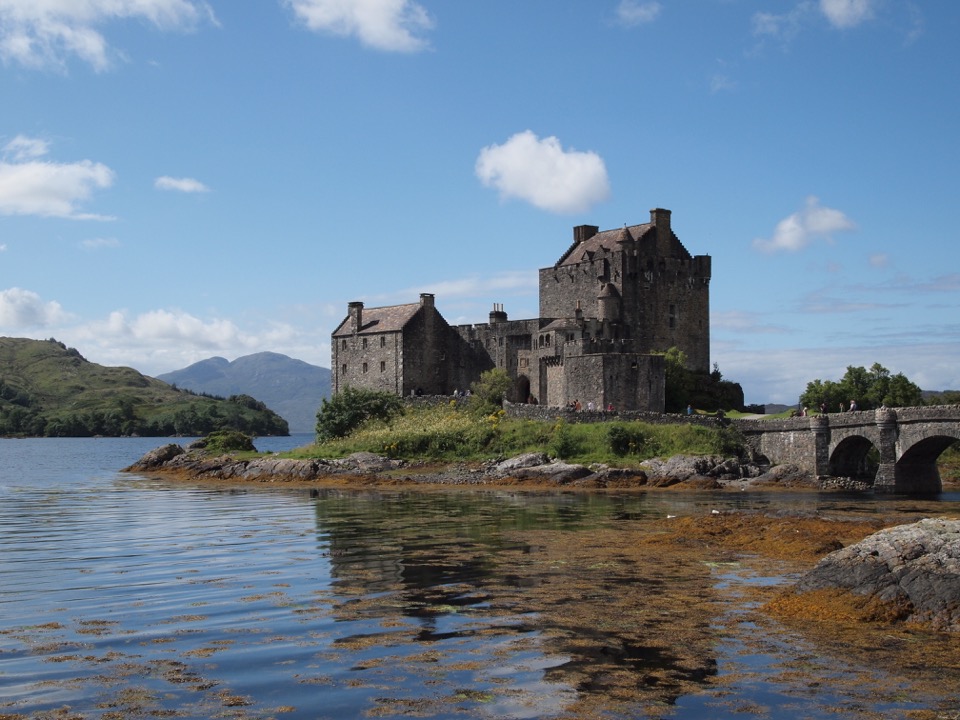 We ended up continuing our roadtrip to Plockton, located at the exit of the Isle of Skye – less spectacular but the scenery by the sea is very relaxing, so peaceful..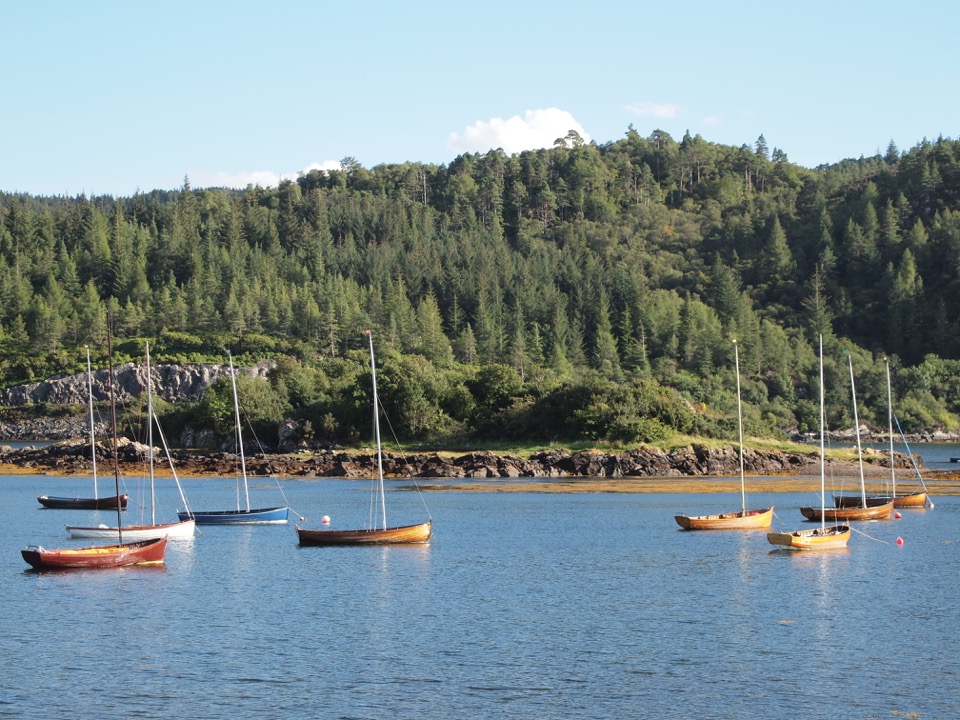 Then we went back down through Crianlarich in the Trossachs (to walk near Lomond Lake and admire the Ben Lomond).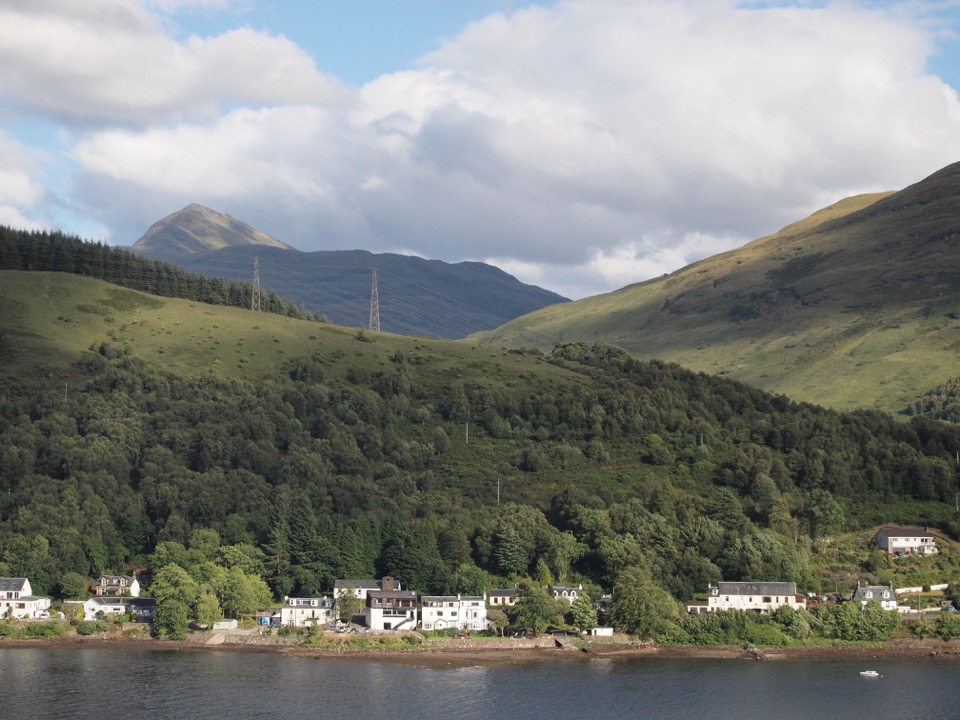 Practical information for a trip to Scotland with a child:
We loved:
a pleasant climate (but with a high risk of rain ;-))
a very quiet environment
perfect for hiking with a baby
handy when baby is not yet walking
in all the restaurants: high chairs, changing tables… and we have often seen a children's play corner in the pubs!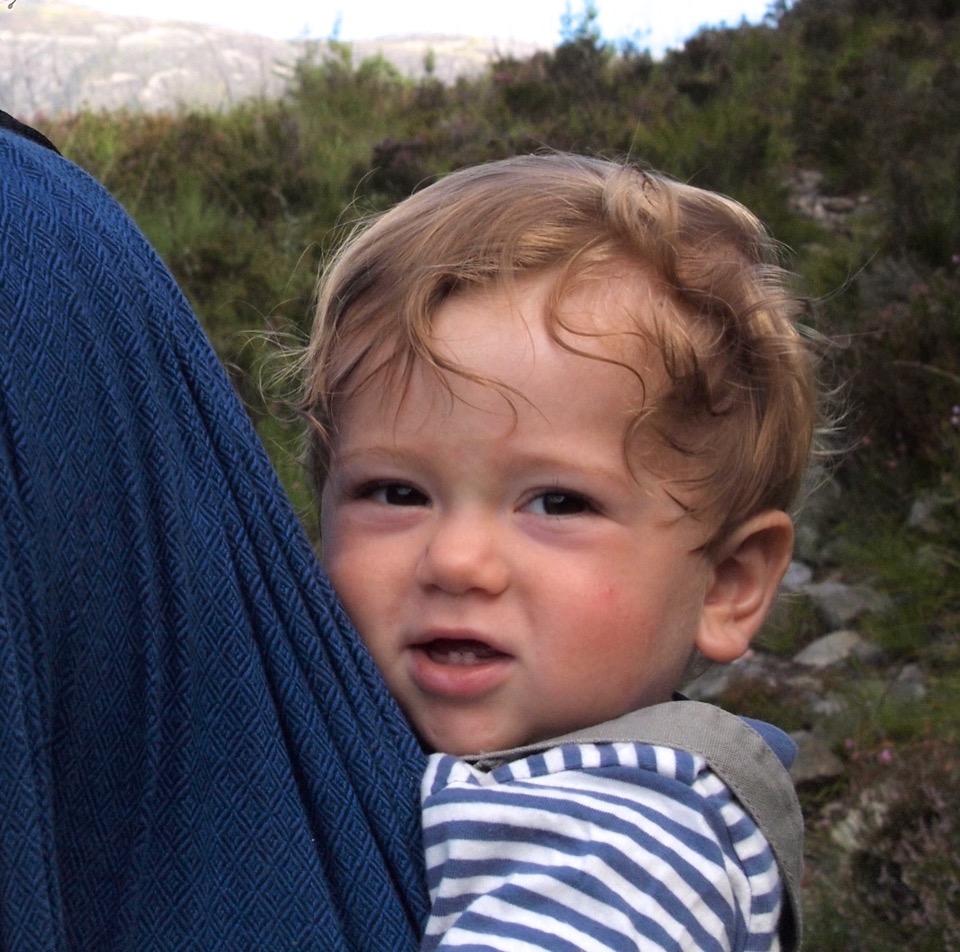 Be aware of :
baby must be protected against midges bites (small harmless but unpleasant mosquitoes…). Also watch out for ticks!
the risk of rain 🙂
Hikes: to find suitable hikes for a trip to Scotland with children (so hikes not too difficult, not too long), I used a very good site -> https://www.walkhighlands.co.uk/
Baby equipment: a baby wrap, car seat and a travel cot. Baby food and diapers bought on the spot. Don't forget sun cream as we are very exposed in the mountains. For hiking, we really found that the baby wrap was very practical and not too tiring.
***
Scotland with your family: our good addresses!
In Edinburgh:
Globetrotter Inn (youth hostel): tiny but cheap room, backpacker style, very nice building, very green setting, free shuttle to the city centre
Chez Marlayne: French restaurant with Scottish touches. Very good and inventive.
Always Sunday: for a gourmet break in the heart of the historic centre
A Glencoe :
Kate and Alan Ward – Saint Brides Old Rectory (B&B): very good reception, well located near the loch and not far from the hiking departures / North Ballachulish
01855 821 337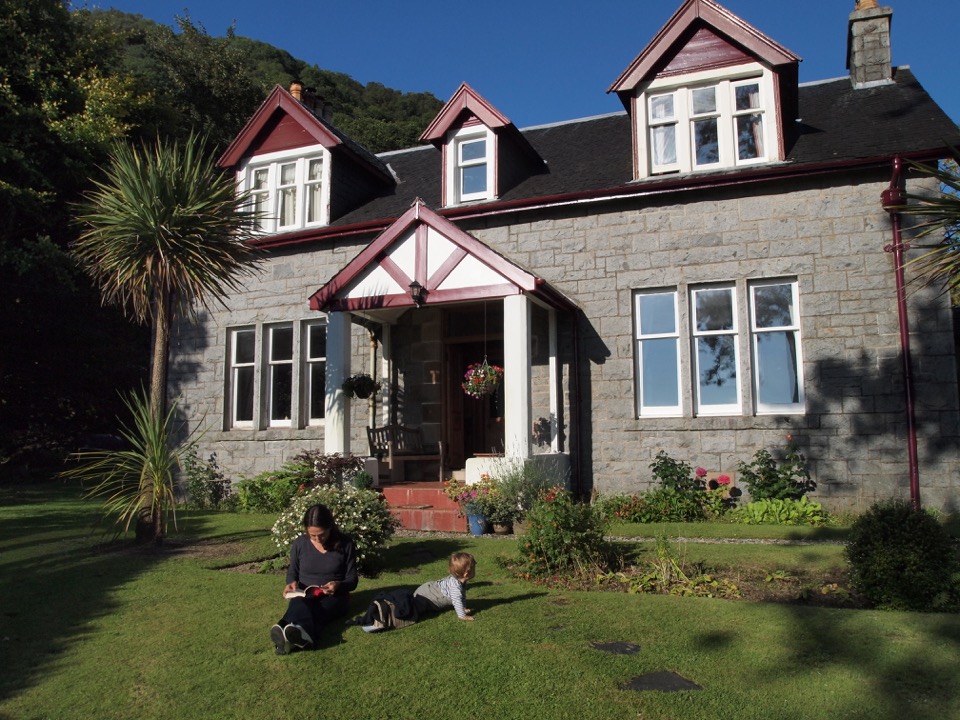 Lochleven Seafood Café: by far the best restaurant we've done in Scotland (we ate there 3 nights in a row!). Delicious seafood at an affordable price with inventive recipes.
A Plockton :
Seafood Shore Restaurant: very good seafood dishes.
A Glasgow :
The Kelvin: Very good family welcome in this small hotel located in a beautiful old house, nice area. To book: The Kelvin Hotel West End.
Kember & Jones: for a quality snack in a nice deli.
Our wish list for a future travel to Scotland with children:
The islands, the islands and the islands: Arran, Jura and Mull tempt us a lot for their remote style.
Visit more castles (especially haunted ones!): especially in the eastern part of Scotland with for instance Ballindalloch Castle, Fraser Castle…
Following in Harry Potter's footsteps: after visiting the Harry Potter Studios in London, we also want to see some of the locations where the films were shot, such as the Glenfinnan viaduct and the Arkaig loch.
What about you? Do you want to discover Scotland with your family?