For a week-end, we went in the South of Devon, between Dorset and Cornwall, by Torquay, to discover the English Riviera. How did we have the idea to spend a couple of days in family in Devon? Well, I owe this good idea of a gateway in this beautiful part of England to Agatha Christie! Do you remember? A couple of weeks ago, I went to see And then there were none to the theater of Southampton. And while I was comfortably seated in my chair, I remembered that Agatha Christie's house was located in Devon. I had stored this information in a little box in my brain because I like to visit the houses of famous people whose lives I'm interested in. Watching on the Internet, I found out that her house was only three hours away from our home; then I booked a room in a beautiful hotel in Torquay and there it was! Sometimes, it doesn't take much for a traveling idea! On the other hand, I had no idea of what we could see in Devon! It's only on the day before we left that I started to draft a little program for our week-end.
The creeks of the English Riviera in South Devon:
Since we didn't know the English Riviera, we were surprised by the landscapes we saw there: it looked like our French côte d'Azur! With palm trees, big villas, a dense vegetation and beaches so cute! I didn't expect all these dream little creeks! To be honest, had it been a couple of degrees warmer, I would have bathed! The sea was clear, wearing turquoise and emerald shades… an air of summer holidays! So I will begin by showing you those coves we had a crush on around Torquay and Brixham: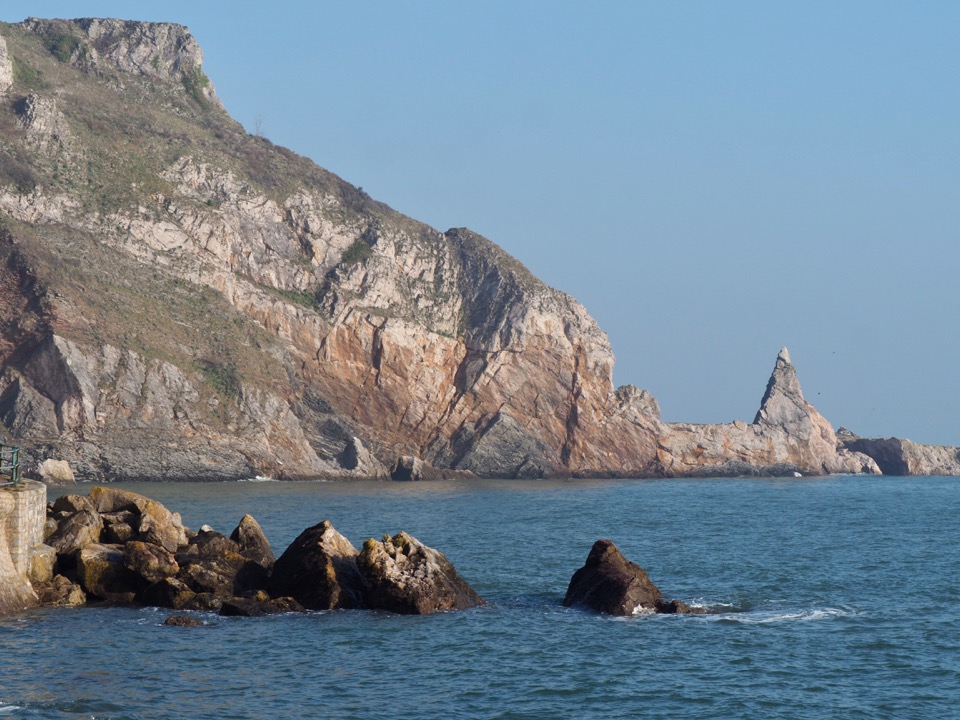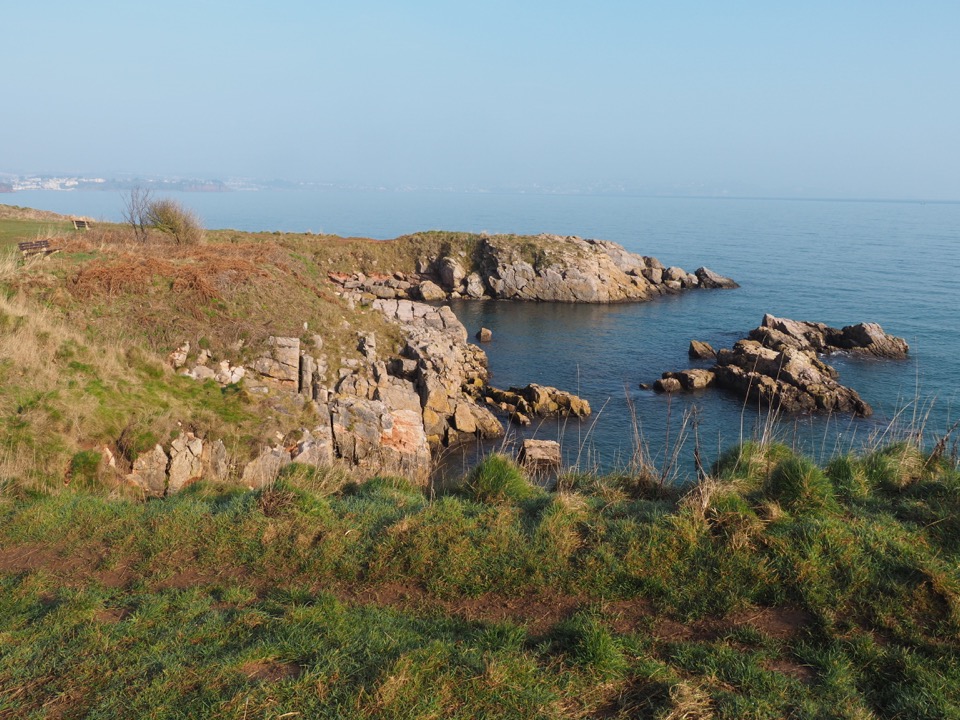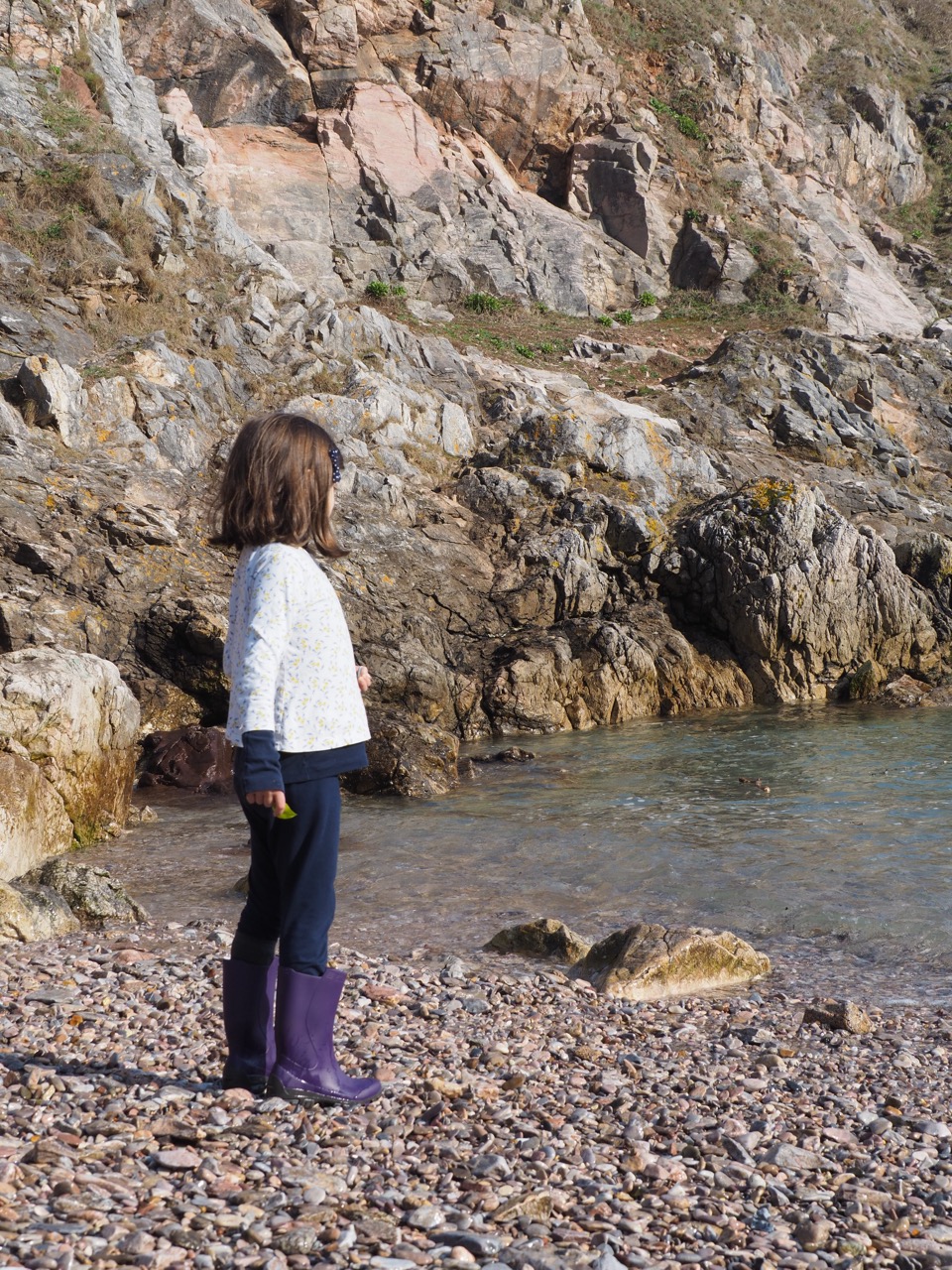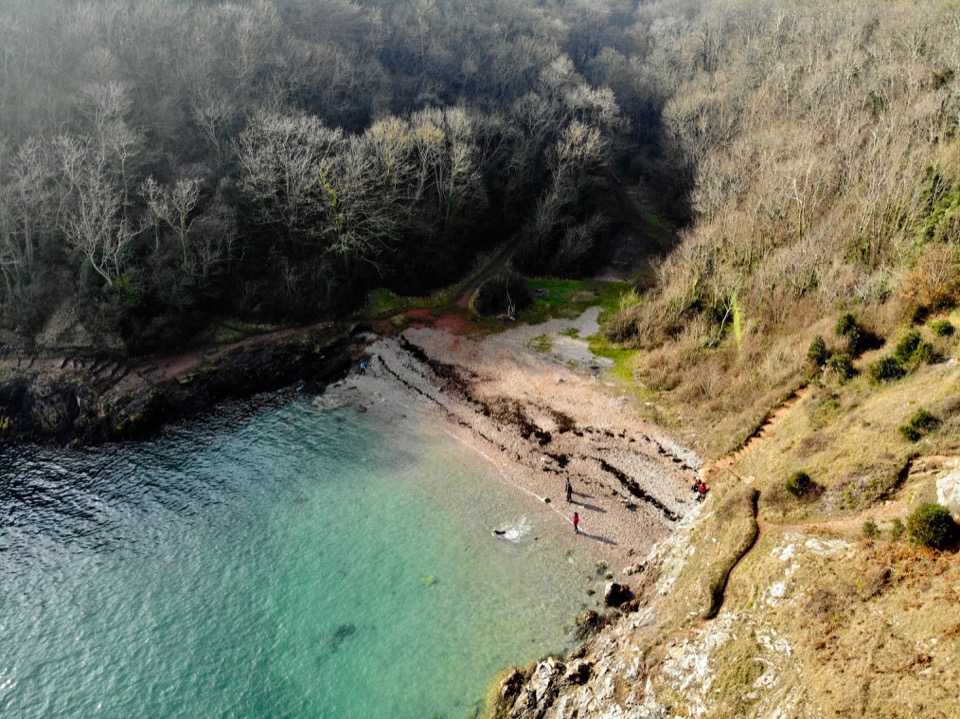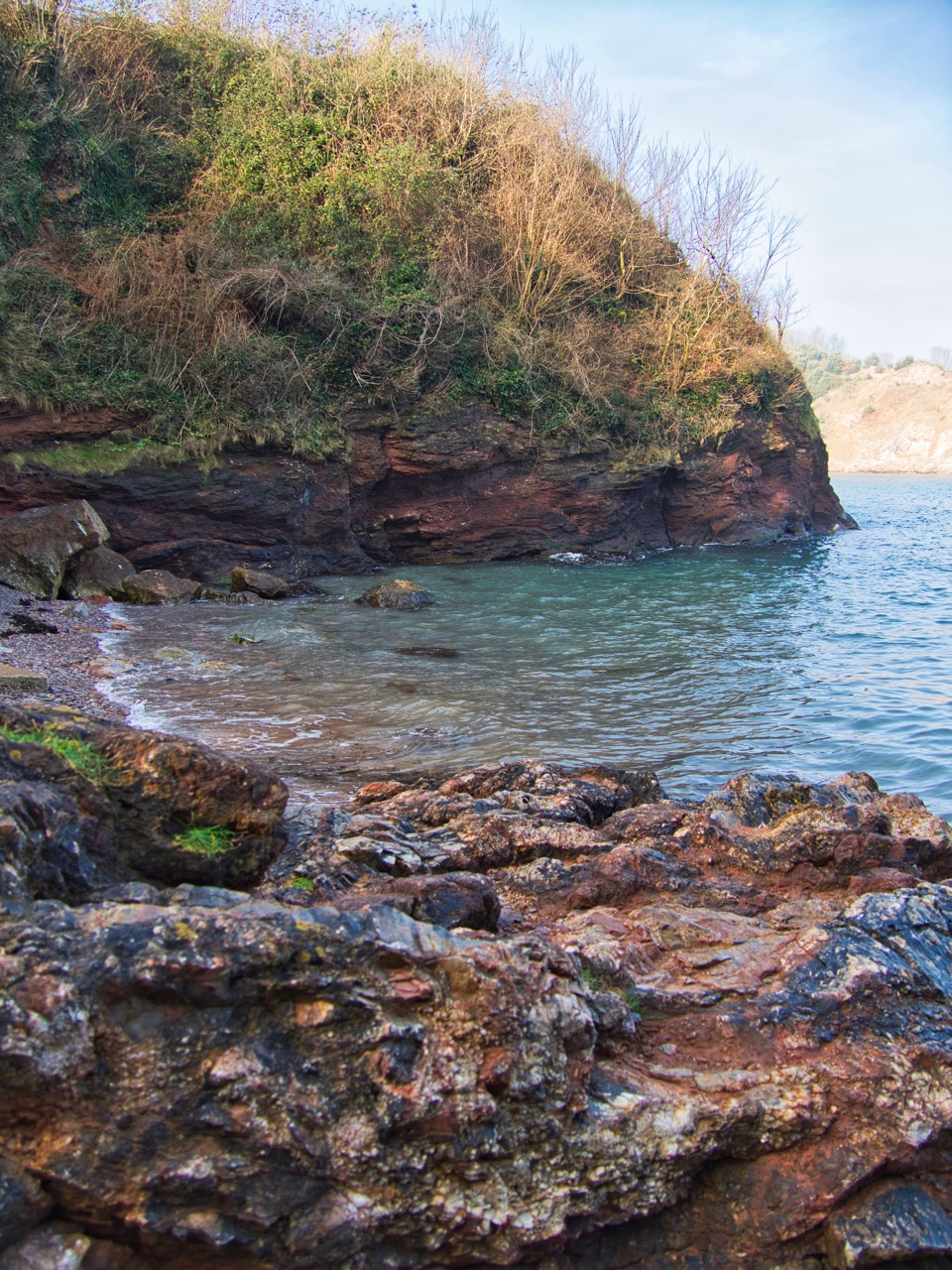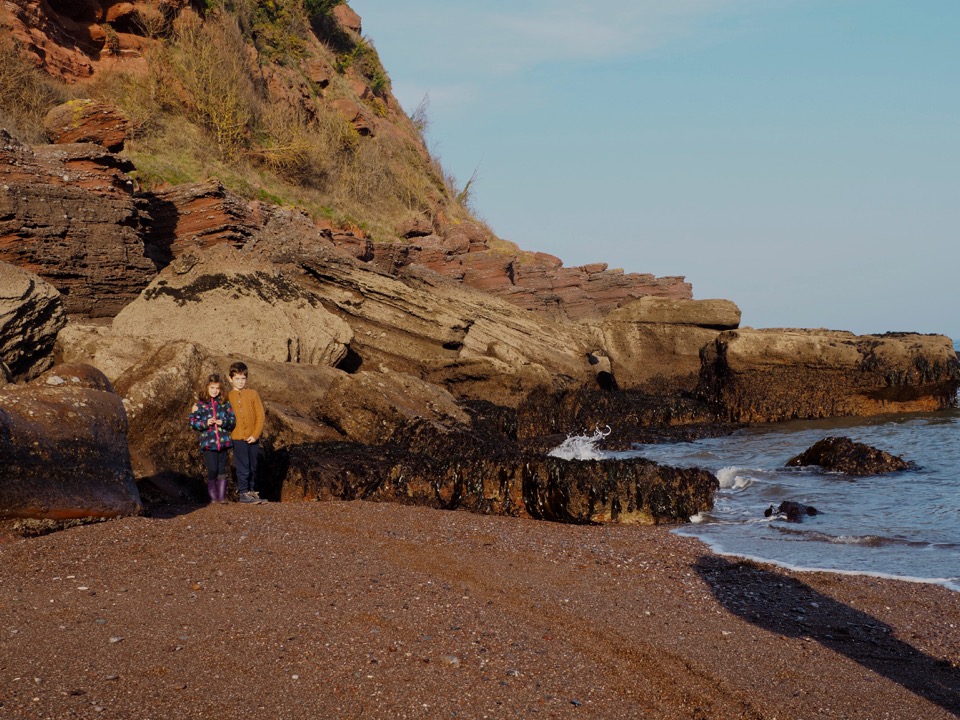 Every time, the children loved the little paths that led to the creeks, for the adventure side… And I think Titpuce would have loved to bathe as well! At this time of year, we were alone, or almost alone, in those English "calanques". It was perfect! We could easily have imagined that we were on a desert island. Great Britain! 😉
To reach those creeks, or to go from one to another when they were close, we followed the hiking path called the South West Coast Path. Altogether, this coastal path is 1.000 km long! (It's the kind of hiking that I would enjoy!) We will probably walk on it again, or cross it, whether in Devon, Dorset, Cornwall or Somerset! (Well, yes, we intend to find the time to explore all of "our" South-West of England!).
Brixham and the Berry Head
We really liked Brixham, a little town with a nice ambiance, organized around a very active harbour. We observed the fishing boats, the fishermen's traps and the coloured houses along the docks. There even was a pirate boat!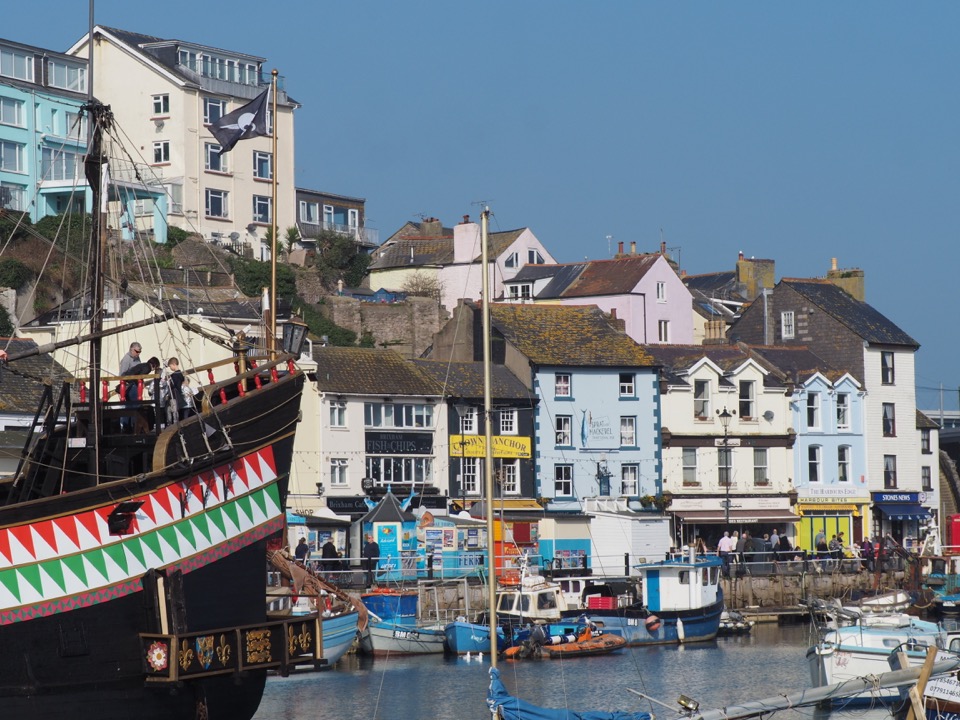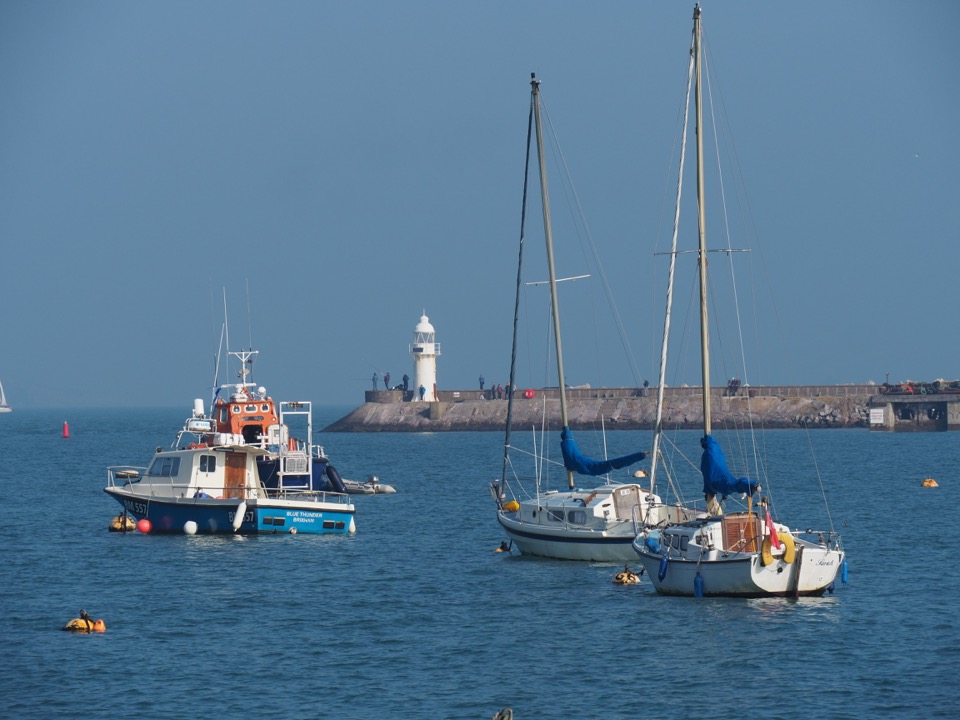 Right next to Brixham, we walked on the Berry Head, in a landscape that looks like the edge of the world… A long strip of land on the sea with high cliffs and dizzying views. We walked to the lighthouse (very small lighthouse, paradoxically!) then we had tea and cakes, under the sun, on The Guardhouse Cafe terrace.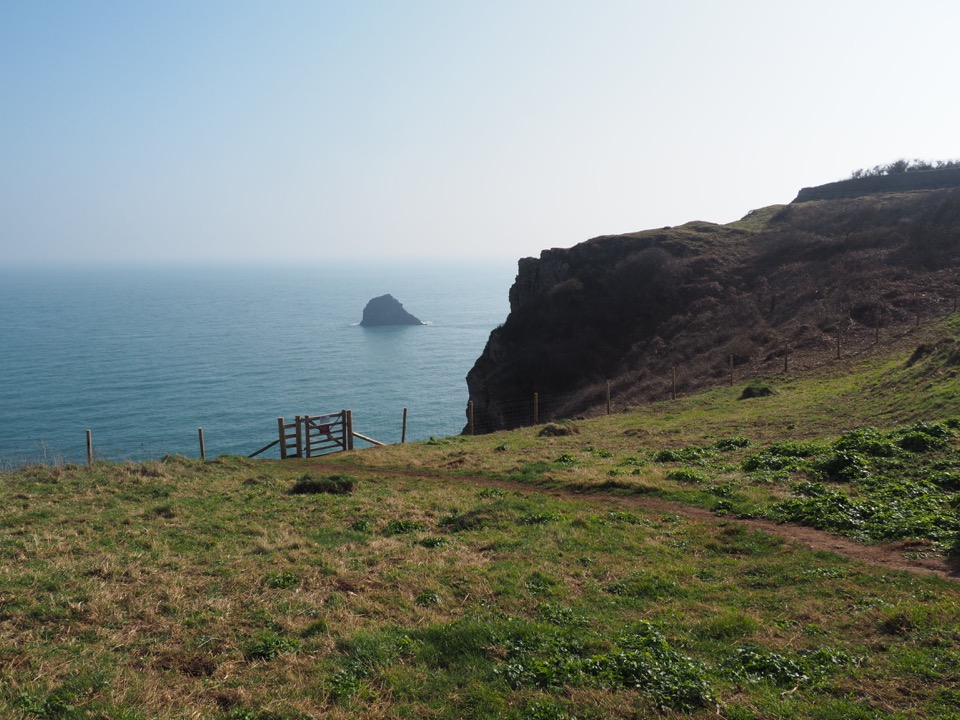 Discovery of the Dart river: Agatha Christie's house and the romantic landscapes…
Here we are! So we visited Agatha Christie's house (Greenway): a beautiful visit, very detailed. Agatha Christie and her husband were quite collectors so their house is full of amazing objects: even if Ticoeur and Titpuce don't know Agatha Christie, they were intrigued by this house, a real Ali Baba's cave, English version 😊 Also, it is fully furnished, so it really feels like we are entering in the universe of the author, which is a real privilege, since Agatha Christie was a very discreet lady. We even could see her dressing, her clothes and hear a recording of her voice. At any rate, we do understand why Agatha loved this house: the location is unbelievable! Moreover, the setting inspired her book Dead Man's Folly. The estate is on the Dart River's edge and all the views from the garden are lightly romantic…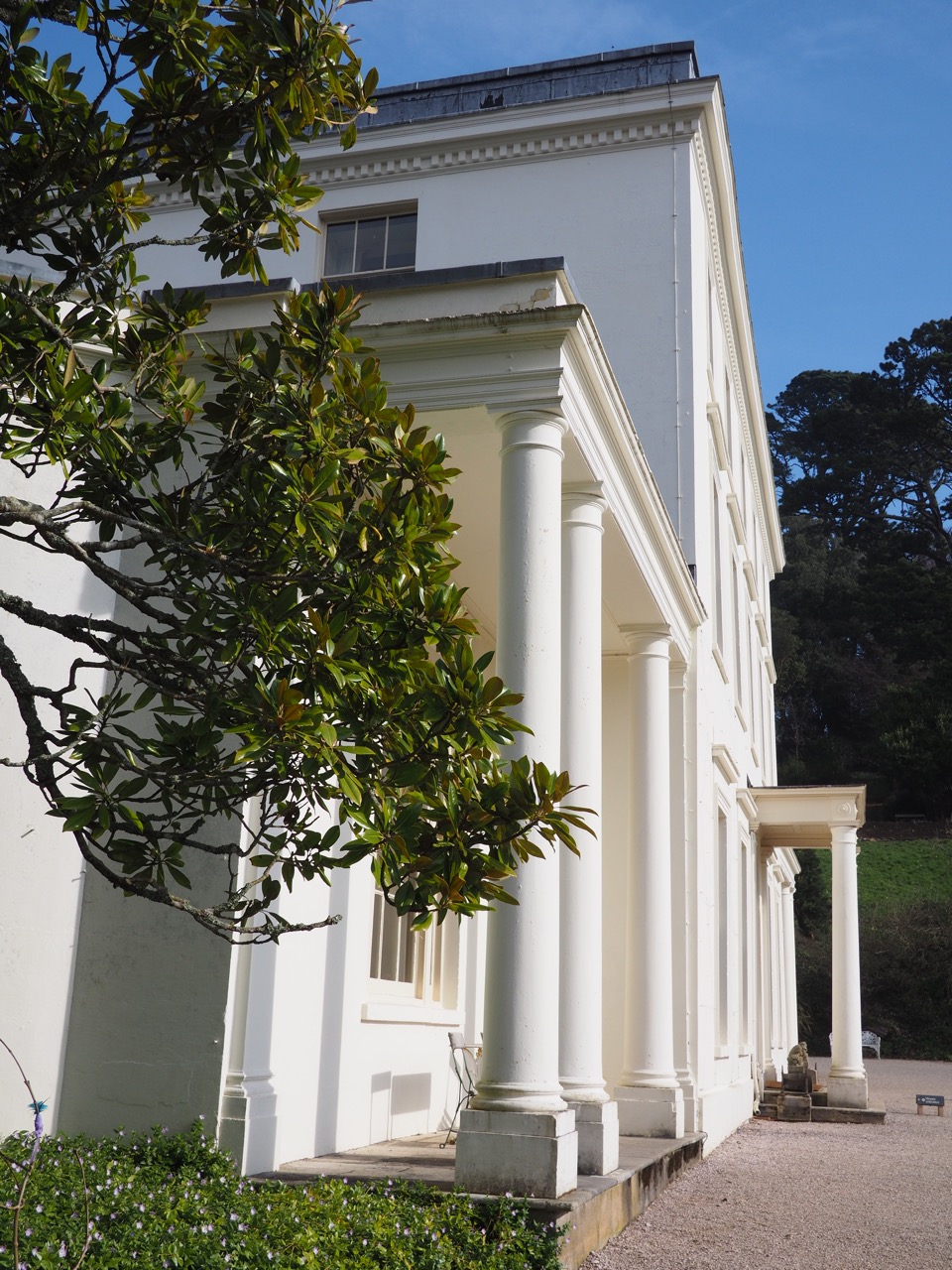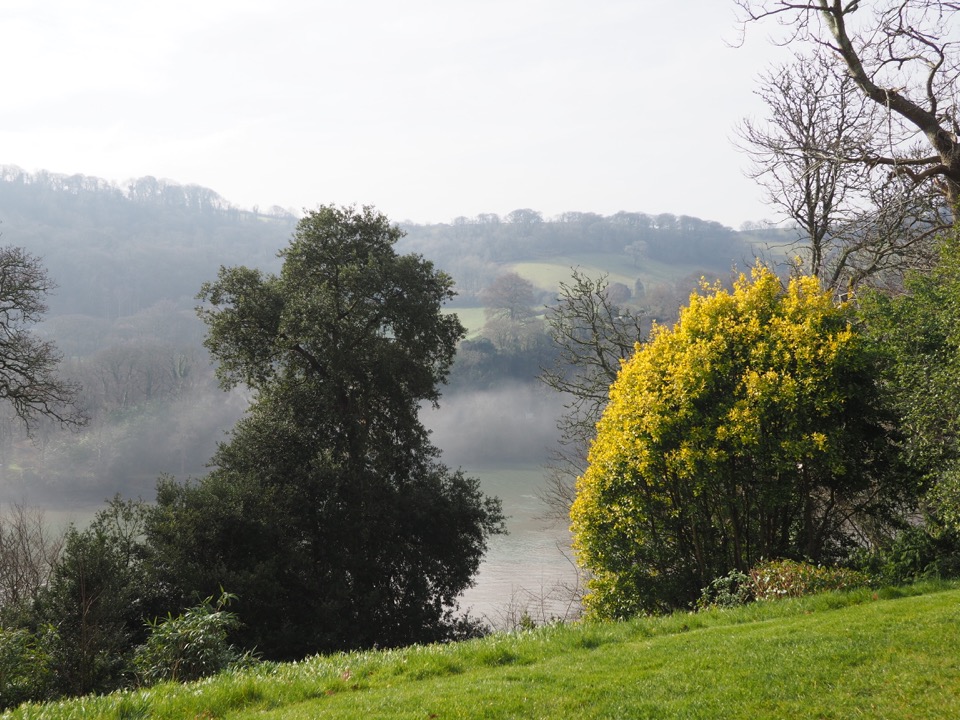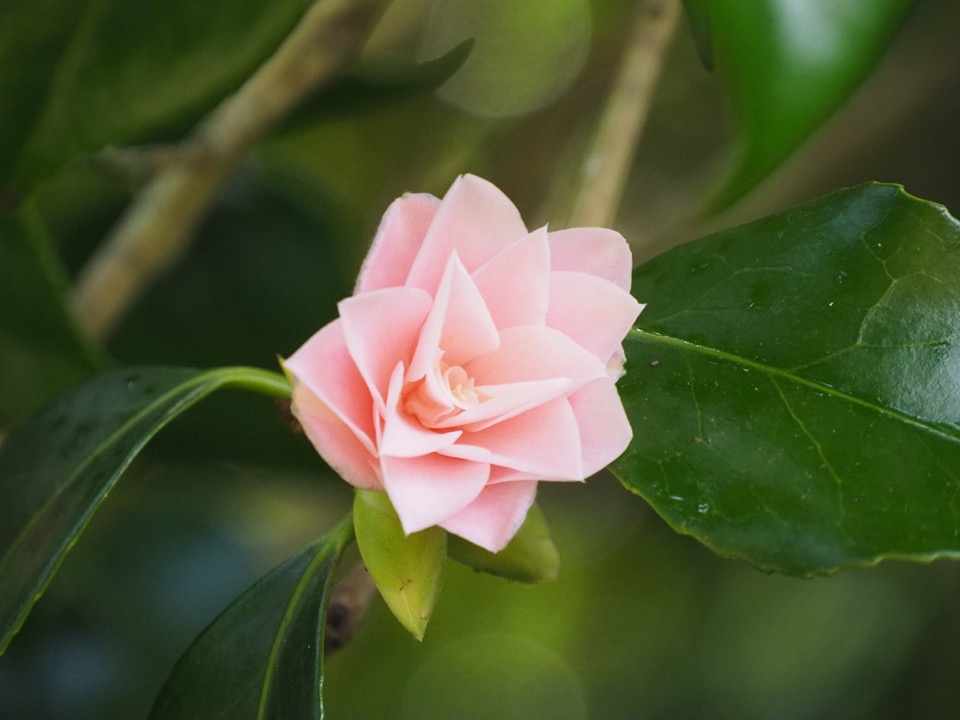 We spent a long time roaming through the garden. I didn't expect it to be blossomed but with the temperatures we have been experiencing for the last couple of weeks, there were flowers everywhere: magnolias and especially the numerous species of Camellias. We had never seen so many versions of Camellias! A beautiful collection! And how lucky were we to be able to admire them in February! On their branches, there were a lot of adorable robins!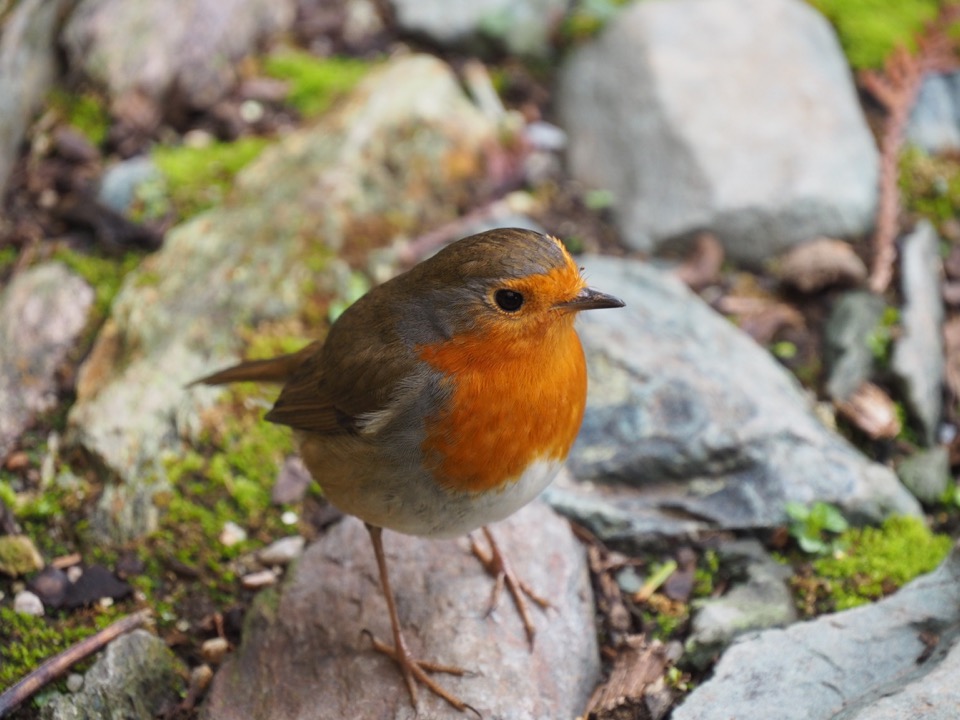 Still on the Dart river, facing Greenway, is the adorable village of Dittisham: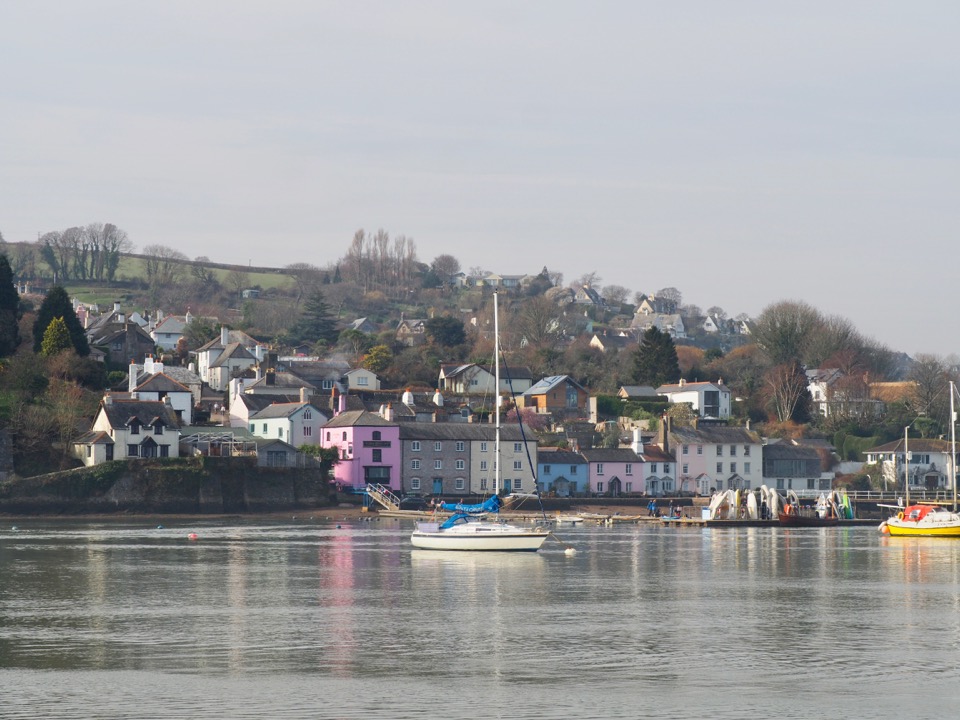 Then, from the village of Kingswear, we took a ferry to Dartmouth, another picturesque village where we ate a delicious Fish and Chips at Rockfish (they also have a restaurant in Brixham). We took our lunch away and ate while seated on the edge of the river. In Kingswear, we saw a steam train running: it might be nice to plan a journey on this old train with the children (some other time!).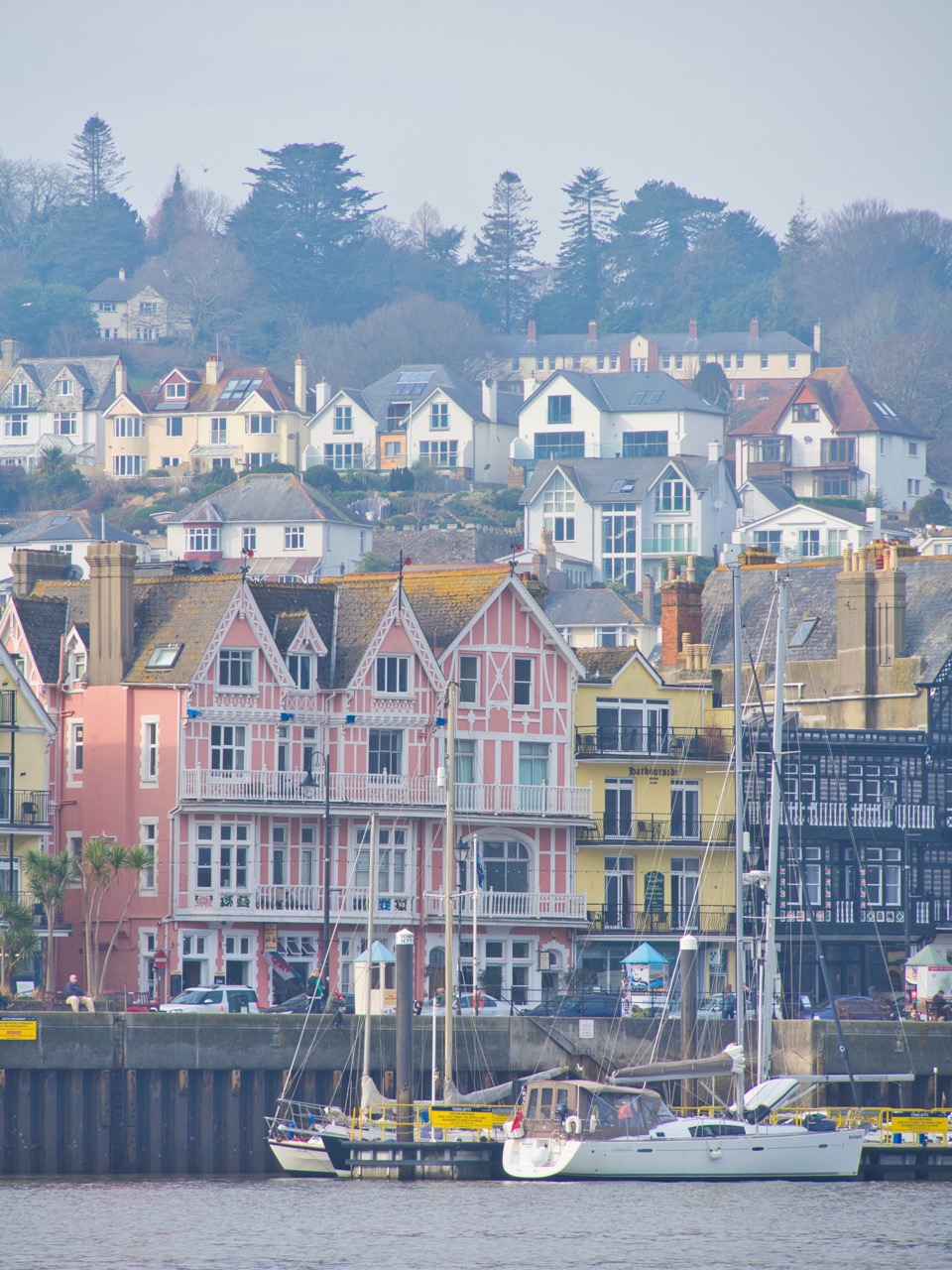 Not far from the river, on our way back to Torquay, we stopped to visit another house: Coleton Fishacre House & Garden. It's a mansion from the 20s and it shows us the life of a wealthy family of that time: a visit you should plan if you like Art Deco and design. The children didn't really enjoy the visit but they liked the garden. It was so exotic! With bamboos, huge ferns and a junglelike density! We walked until the different points of views on the sea…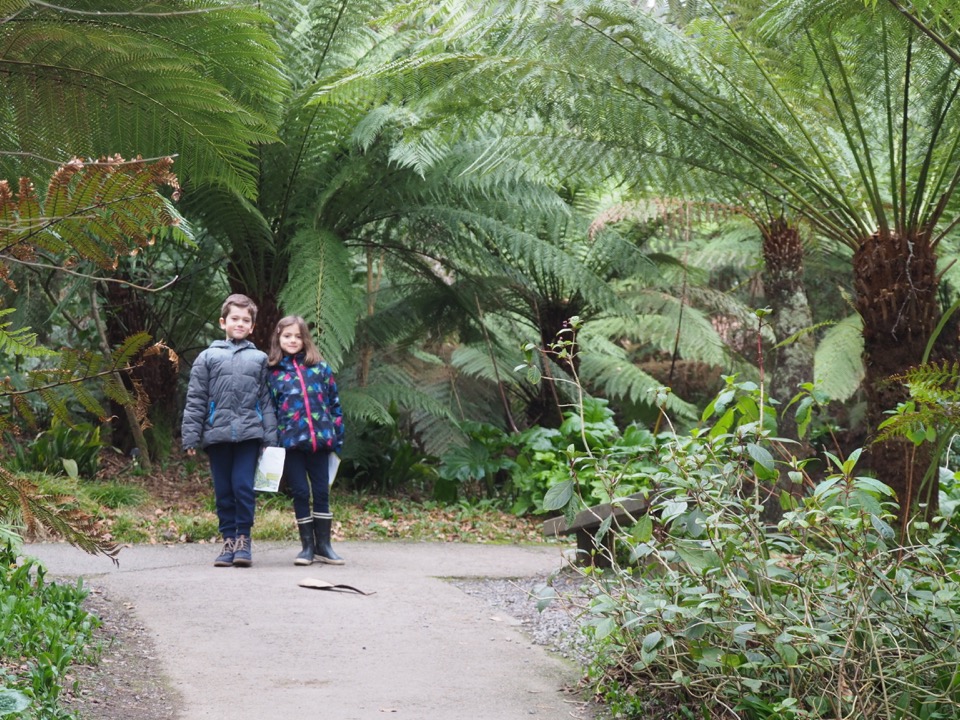 Torquay and Cockington
Torquay is the big seaside resort where we stayed. Since we prefer the little creeks and wild places we only stayed in Torquay to sleep. By the way, the sunset on the sea was an amazing pink!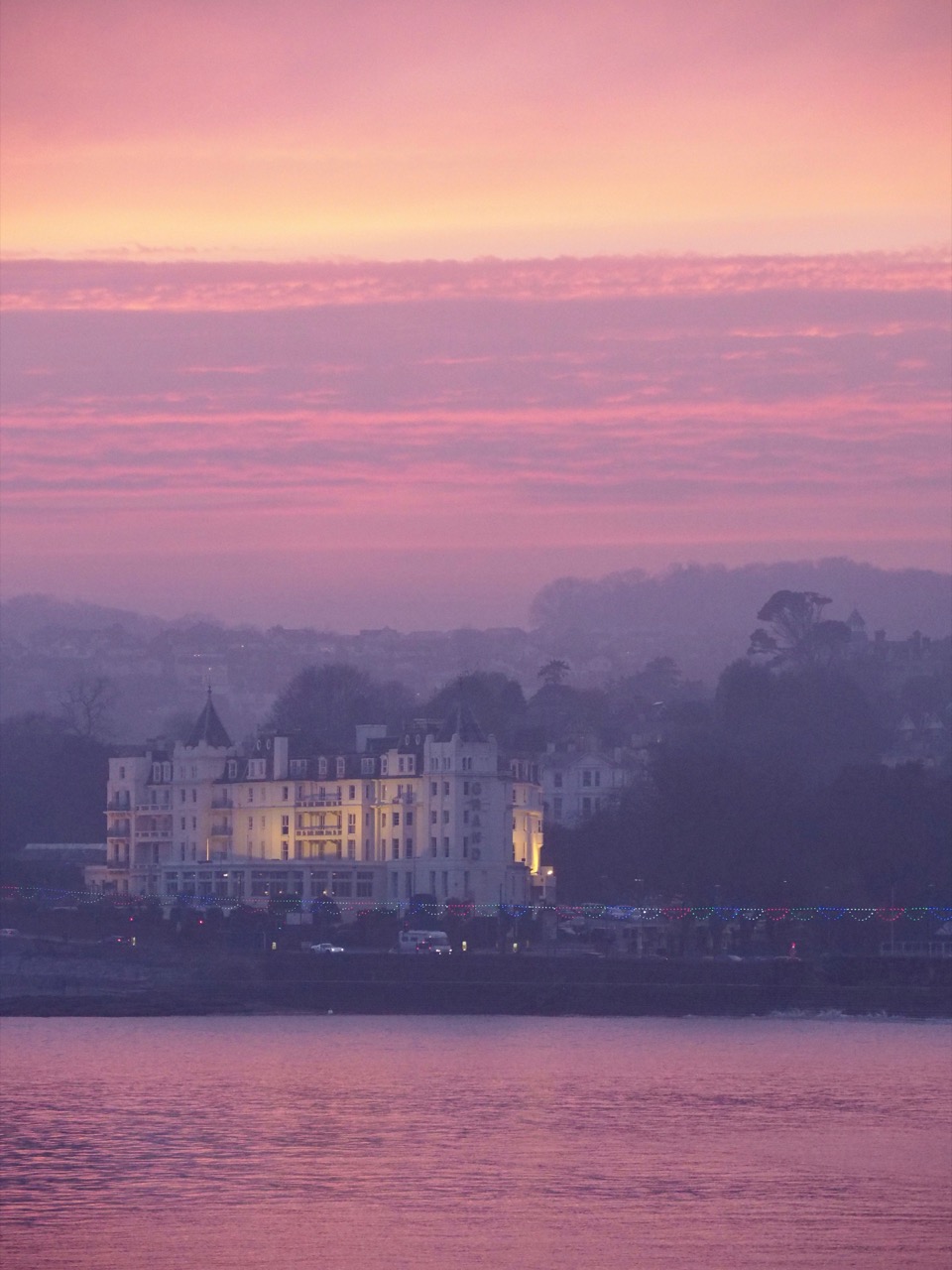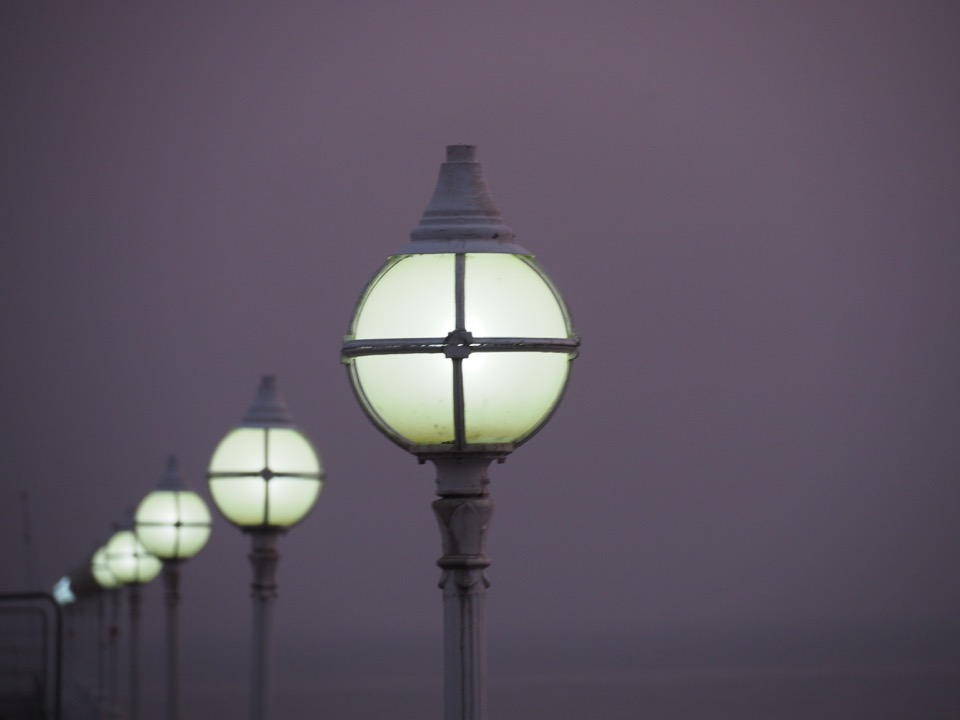 Torquay is very well located to move around this area. We never had to drive for a long time to visit or hike…
Not far from Torquay, you can't miss the tiny village of Cockington known for its old thatched cottages.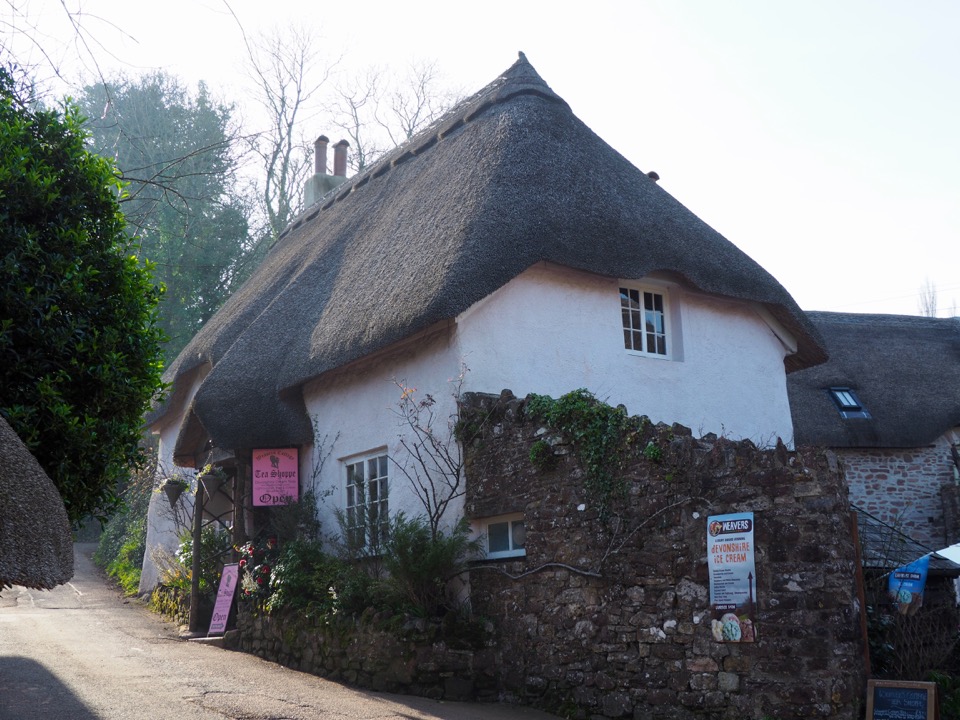 Where to stay in Torquay?
I have a very good address I'd love to share with you because I thought our little hotel was a beautiful discovery: The Charterhouse. The architecture of this thatched roof house is typical of the English Riviera style. The family suite is perfect because the children really have their own room to sleep in. The decoration is very neat and very British, the breakfast is gargantuan and delicious. And, if you go in the summer, there even is a little swimming pool.

And for our next time in Devon…
Devon is big! During a week-end, we only focused on the Torquay-Brixham zone so I already established a list of what I would love to visit next time:
Dartmoor National Park
The old town of Totnes
The surroundings of Salcombe (South Devon)
The creeks of North Devon
We really loved our improvised getaway in Devon, on the English Riviera, so I thank Agatha 😉…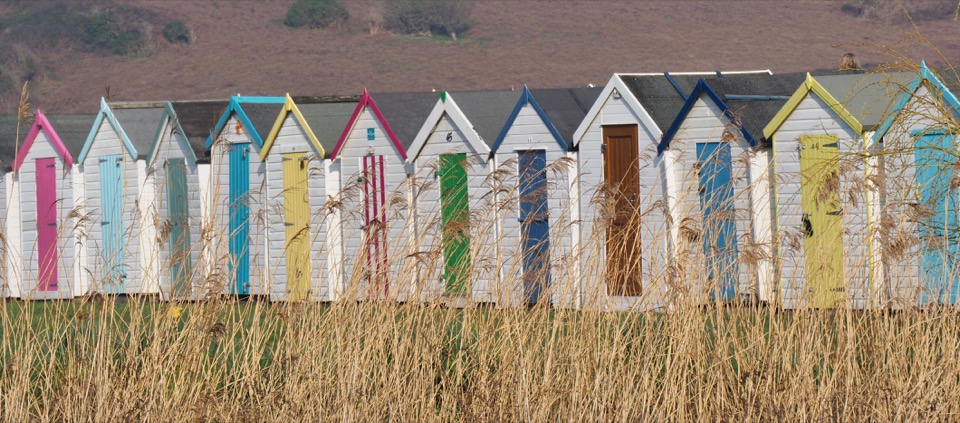 What about you? Are you tempted by a family trip in Devon?